Firework Debris in Eye: Overview.
Everyone loves a good fireworks display, but no one likes getting firework debris in their eyes. Learn how to keep you and your loved ones safe at fireworks shows and what to do if you or someone you know gets firework debris in the eye.
This article explores the risks of lighting and viewing fireworks, how to do so safely and what to do when you experience a firework eye injury.
Receive exclusive offers about eye health and wellness, courses, and more!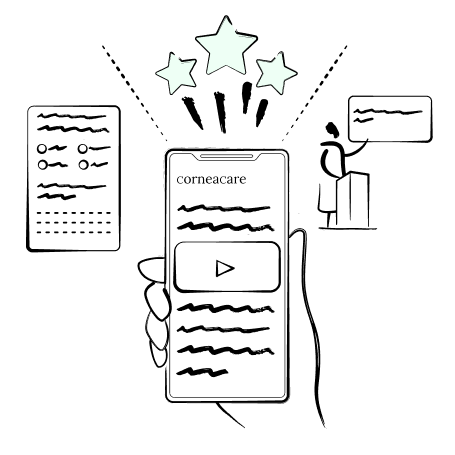 Key Points
Fireworks-related injuries are on the rise and eye injuries account for 15%.
If you experience firework debris in the eye, seek immediate medical attention and do not attempt to remedy the injury yourself.
Know how to safely view and light fireworks, firecrackers and sparklers to protect you and your eyes!
Keywords
Corneal abrasion, eye injuries, eye safety, fireworks, protective eyewear
Taking the First Step
Firework shows today are magnificent. It's incredible what fireworks designers can load into a container. Suppose you plan to enjoy these shows or even put one on yourself. In that case, it's imperative to understand firework safety and wear eye protection to avoid getting firework debris in your eye.
Eye injuries are common during fireworks displays. Everyone needs to understand the risks, learn how to prevent injuries and know what to do if fireworks injure you or someone you know.

Your eyes are powerful yet delicate, and in any circumstance where the risk of injury is high, you should take steps to protect your eye health and safety.
Fireworks Injury Statistics
According to the consumer product safety commission (CPSC), over 15,000 emergency room visits resulted from fireworks injuries in 2020.¹ That was a 50% increase from the prior year!¹ Officials believe that because of so many canceled firework shows due to the Covid-19 pandemic, many inexperienced firework users took matters into their own hands.¹
15% of the injuries involved the eyes.¹
Firecrackers accounted for the majority of injuries, followed by seemingly harmless sparklers.¹ We all know how much young children love sparklers, so being aware of this statistic is important for any parent or guardian.
Chat, share, and learn from our doctors, coaches and others like yourself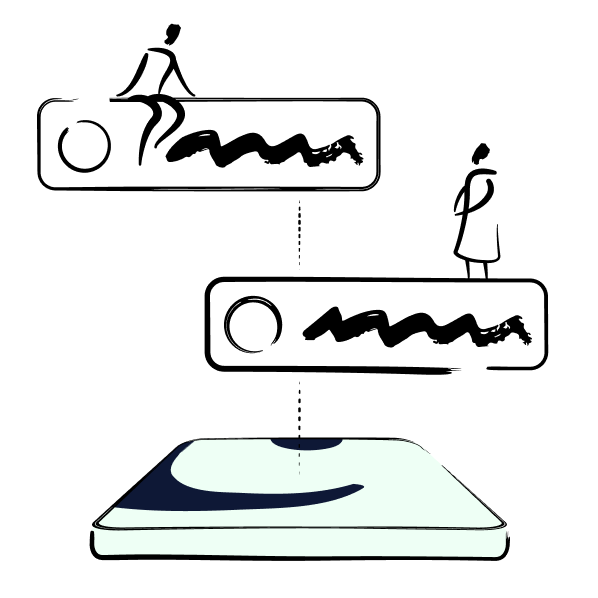 Common Fireworks Eye Injuries
The most common eye injuries related to fireworks are:²
Corneal abrasions (scratches on the cornea – the part of the eye that covers the pupil and enables you to see) caused by flying debris
Chemical and heat burns from debris
Hyphema (blood in the eye) from blunt force trauma from projectiles like a firework container or piece of material (shrapnel, plastic, cardboard etc.)
In more severe cases, retinal detachment, vision loss and even loss of the entire eyeball can occur with significant blunt trauma or a penetrating eye injury.²
Most people will know immediately if they have firework debris in the eye. Typical symptoms include burning, foreign object sensation, redness, watery eyes and ocular pain.²
Even after the fireworks-related eye injury heals, many people may develop other eye issues, likely conjunctivitis or dry eyes.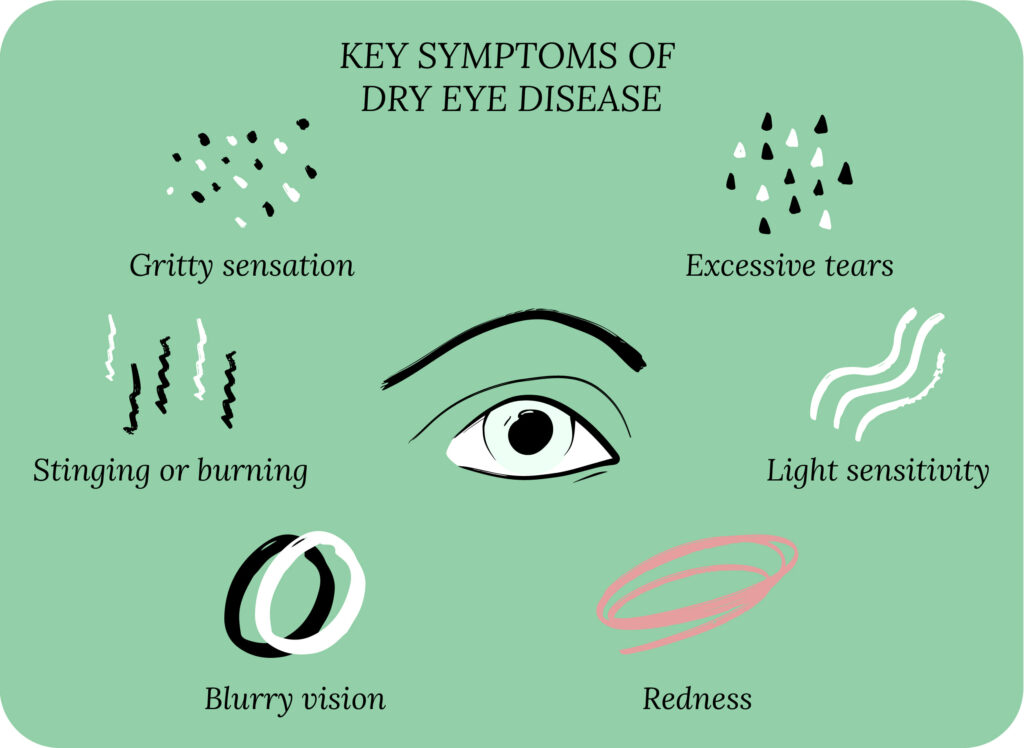 What to Do if You Get Firework Debris in the Eye
Because of the heat and chemicals involved in fireworks shows, you should immediately seek medical attention for any eye injury from a firework.
Your first instinct may be to rub or rinse your eye, but the American Academy of Ophthalmology (AAO) advises against this as you can cause even more eye damage.³
Do not attempt to remove any objects stuck in the injured eye.
Do not apply ointments or eye drops or take pain medications.³
Place a shield, like a cup, around the eye and secure with tape to prevent touching, rubbing or pressing the eye.
Have someone take you to the emergency room or call an ambulance. Once you arrive at the hospital, a medical provider will review your injury and safely remove an object if one exists, irrigate the eye with saline solution, and begin treatment. Treatment will vary depending on the severity of your injury.
While you recover from your injury, make sure to visit your eye doctor (optometrist or ophthalmologist) to monitor your progress and follow eye care instructions. Use a cold compress in the days and weeks that follow to reduce inflammation and pain. CorneaCare's Rescue cold compresses use hydrogel and menthol to gently soothe inflamed eyes.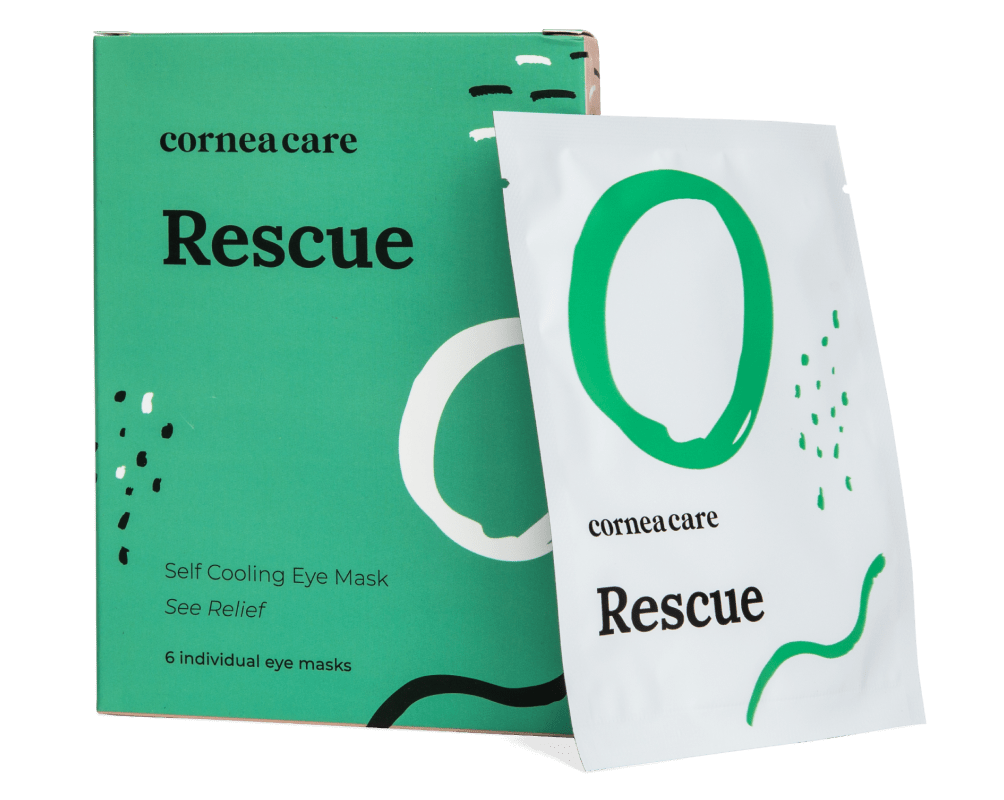 Perfect for sudden flare-ups of eye dryness, pain, burning, and swollen/inflamed eyelids. Free shipping 📦.
You may experience residual symptoms from your injury like dry eyes, gritty sensation, excess tearing or disturbed vision.⁴ Your eye doctor may suggest using artificial tears, warm compresses and eyelid wipes to manage symptoms.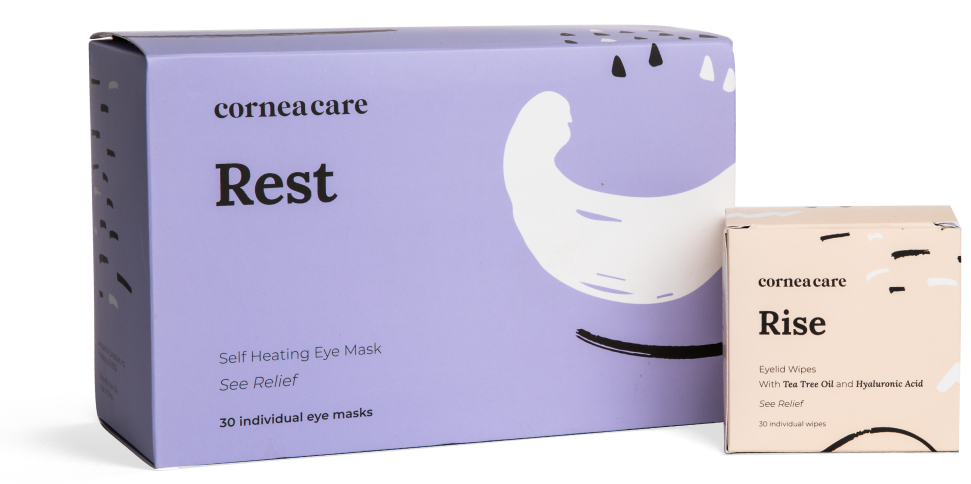 Perfect for eye dryness, burning, itching, crusting/flaking of eyelashes and inflamed eyelids. Free shipping 📦.
General Fireworks Safety
Fireworks are an American tradition around the holidays, especially on the Fourth of July. If you choose to light fireworks yourself, purchase consumer fireworks, not professional-grade. You can still celebrate and view fireworks safely while protecting yourself and your loved ones.
The CPSC shares some general firework safety tips to keep in mind for enjoying fireworks at home:¹
Make sure fireworks are legal in your area.
While sparklers may seem innocent, keep them away from young children. They burn at about 2,000 degrees and are one of the leading causes of fireworks-related injuries.
Keep a bucket of water nearby and place used fireworks and "duds" into the bucket to douse before discarding. Many people assume that a non-igniting firework is a "dud"; however, it may actually light while someone is holding it, causing severe injury.
Move to a safe distance several yards away immediately after lighting fireworks. Never handle a lit firework.
Never use fireworks while under the influence of alcohol or drugs or view fireworks that someone under the influence is lighting.
Have the local fire department or police department number handy in case of an accident.
Keep a first aid kit nearby that includes band-aids, ice packs and gauze.
Secure pets inside the house or on a leash. Fireworks may startle them and cause them to run away (we know this one isn't personal safety-related, but still important!).
Fireworks Eye Safety
In addition to general firework safety, take special care to protect your eyes. After all, you want them to be able to view fireworks displays for years to come!
If you are lighting fireworks, firecrackers or sparklers, wear protective eyewear. Safety glasses or goggles that wrap around your entire eye are best.³
If you are attending a show, view from about 500 feet away or more, and be aware of flying debris or objects. Injuries to bystanders account for 65% of firework injuries!²
Never allow children to watch fireworks shows unattended.

Perfect for eye dryness, burning, itching, grittiness, crusting/flaking of eyelashes and inflamed/swollen eyelids. Free shipping 📦.
Putting It All Together
Fireworks are a fun way to celebrate the holidays. If you are planning on attending or hosting a fireworks display, just do so responsibly so that you can continue to celebrate every year.
Hopefully, these tips empower you to protect your eyes and spread awareness of firework safety. We know no one wants to be "that person" preaching safety around fireworks, but they are incredibly dangerous. You may just save someone a trip to the emergency room!
Receive exclusive offers about eye health and wellness, courses, and more!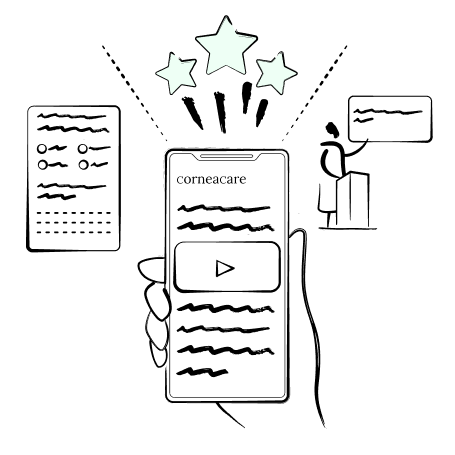 What's Next
For more eye safety tips, check out this article on eye safety in the workplace.