If you're at the average age for cataracts and notice blurred vision and dull colors, it may be time to talk with your eye doctor.
A cataract clouds your eye's natural lens and may cause vision impairment that affects your daily activities. However, with regular eye exams and healthy lifestyle changes, you'll be prepared to manage cataracts and reduce long term vision problems.
Key Points
Cataract symptoms often begin after the age of 60.
Most cataracts develop slowly, but some types are fast-growing.
When needed, cataract surgery can restore vision.
You brush your teeth,
moisturize your skin,
what about your eyes?
What are Cataracts?
A cataract is the clouding of the lens of your eye. Your eye's natural lens, located behind the pupil, is made of protein and water. As you age, the proteins build up and clump together, growing larger over the years. This protein build-up on the lens of the eye causes blurry vision and other symptoms.1
While most often related to aging, certain types of cataracts develop during childhood or are caused by trauma, surgery, certain drugs, or other health conditions.
Cataracts grow progressively worse over time, resulting in reversible vision impairment that interferes with daily life.
What is the Average Age for Cataracts?
Cataracts are a common condition in aging adults. The average age for cataracts is around 60 years old, though they may begin developing in your 40s.2
As a young person, the lens of the eye is clear and flexible. As you age into your 50s and 60s, your clear lens becomes less flexible and clouding of the lens begins.
While less common, young people may also develop cataracts. In children, juvenile cataracts can develop as the result of a genetic mutation that affects proteins, metabolic disorders, congenital infections, or due to an eye injury during delivery or thereafter.
Know the Early Signs and Symptoms of Cataracts
If you are at or approaching 60, the average age for cataracts, pay attention to the following signs and symptoms of cataracts.
See your eye care professional for diagnosis and treatment if you begin to notice any of these signs:
Persistent blurry or cloudy vision, even with prescription lenses
Difficulty reading small text
Decreased night vision or seeing halos around lights
Double vision causing distortions in your vision
Increased light and glare sensitivity
Dramatic difference in vision between your eyes
Want to take care of your eyes but not sure where to start?
What are the Risk Factors for Developing Cataracts?
The most common risk factors for cataract formation and progression are:2
Being 60, the average age for cataracts
Smoking
Excessive alcohol
Prolonged exposure to the sun's ultraviolet (UV) rays
Diabetes
High blood pressure
Previous eye injury or trauma
Eye surgery for glaucoma or other eye conditions
Taking steroid medications over a long period of time
Radiation treatment for cancer, or other excess radiation exposure
Are Cataracts Preventable?
While cataracts are not preventable, you can make important lifestyle changes that may delay the age of onset of cataracts, or slow their progression.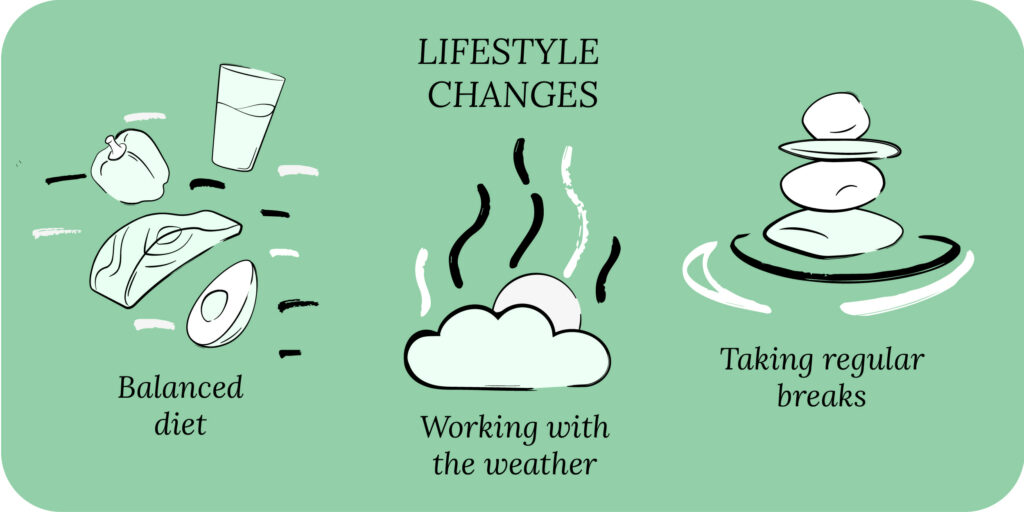 Protect your Eyes from Bright Sun
Sunglasses and a large brimmed hat can protect your eyes from harmful UV rays that can cause the development and progression of cataracts.
Eat Your Vegetables
A diet rich in fruits and vegetables helps you maintain good eye health. Including eye vitamins can help balance your diet as well, ensuring you're not missing important vitamins and minerals.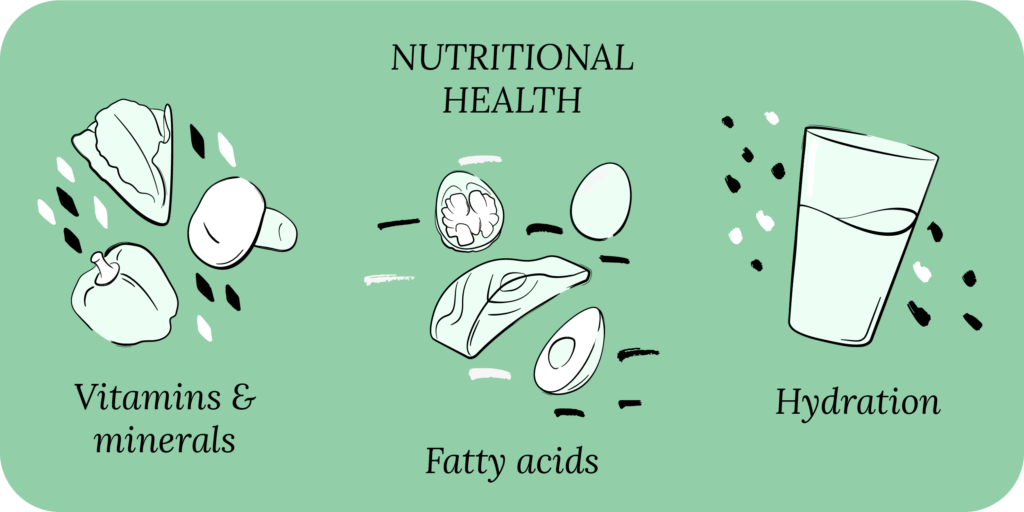 Take Care of Existing Health Problems Related to Cataracts
Chronic health problems, like diabetes and high blood pressure, become a greater risk in your 50s and 60s3,4 similar to the average age for cataracts. Therefore, it's important to manage these conditions with the guidance of your healthcare professional to prevent or slow the development of cataracts.
Quit Smoking
Smoking can cause a multitude of health conditions, including serious vision problems like glaucoma, and increases your risk of developing cataracts.5
Limit Alcohol Consumption
Excessive alcohol consumption increases your risk of developing cataracts.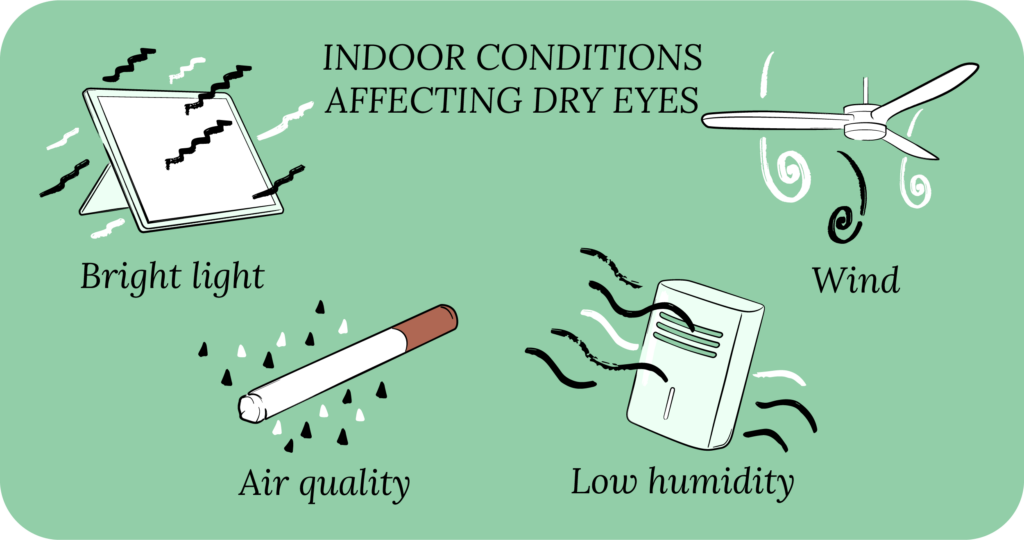 Visit your Eye Doctor Regularly
Seeing your eye doctor will help you stay ahead of your cataract progression. The sooner cataracts are detected, the sooner treatment can begin. The National Eye Institute recommends most people have a dilated eye exam at least every one to two years, after the age of 60.6
How Fast Do Cataracts Grow?
When you reach the average age for cataracts, you may begin to wonder just how fast do cataracts grow?
While there are types of cataracts that do grow quickly, more often cataracts develop slowly over many years. The speed of cataract development differs by the individual, and can even differ between your two eyes.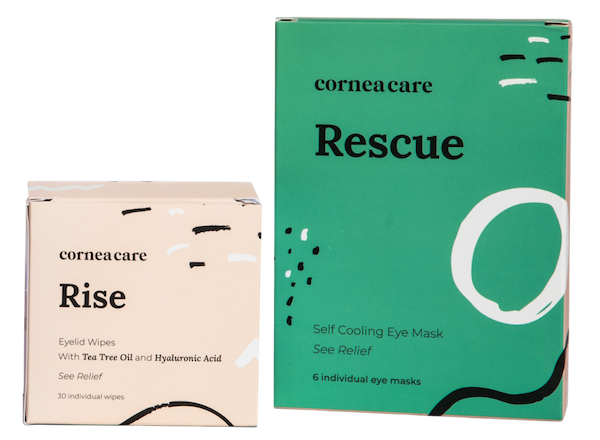 Perfect for eye dryness, burning, itching, pain, crusting/flaking of eyelashes and inflamed eyelids. Free shipping 📦.
Fast Growing Cataracts
There are three common types of cataracts, named for where they occur in relation to the lens. A nuclear cataract and a cortical cataract develop slowly, while a posterior subcapsular cataract is faster growing.7
Additionally, certain conditions hasten the growth of cataracts. If you have any of the following conditions, you are more likely to experience fast-growing cataracts:
Trauma-related cataracts occur due to a trauma that affects the fibers of the lenses of your eyes and are usually the fastest growing type of cataracts.
Sometimes included under trauma-related cataracts, radiation-related cataracts are caused by lens exposure to radiation due to cancer treatment or other exposure.
Cataracts in people with diabetes develop quickly due to excess glucose converted into sorbitol, which can affect lens clarity.
Your eye doctor can help you manage cataracts no matter the conditions they develop under. Have regular eye exams, share your medical history, and ask lots of questions about the signs and treatment options for fast-growing cataracts.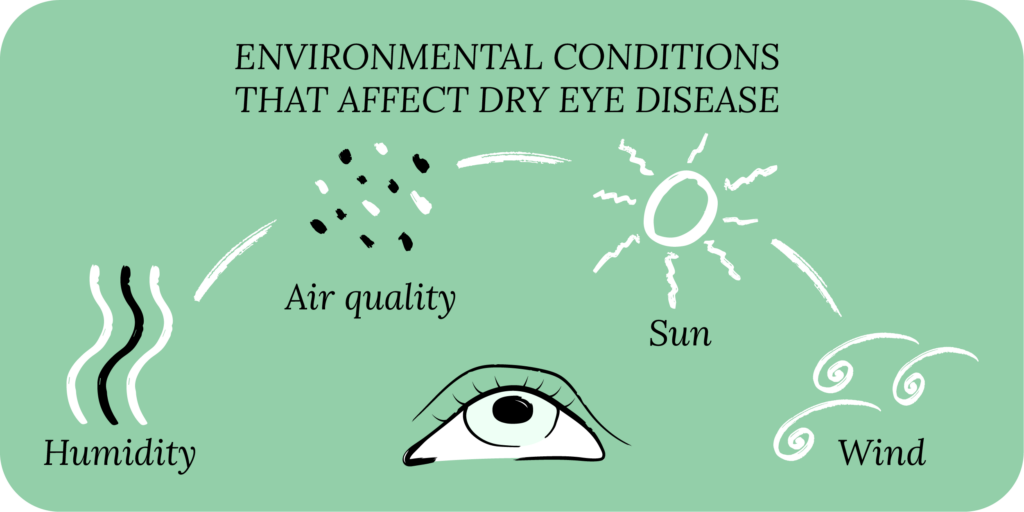 Cataract Treatment Options
With early detection of cataracts, you may only need a new prescription to help you see better. You may also find that using bright lights at home and wearing anti-glare sunglasses helps your vision.
If cataracts are impairing your daily activities, such as driving, reading, or completing work, it may be time to consider having cataract removal surgery. Successful in more than 90% of cases, cataract surgeries restore vision for millions of people every year.8
What is the Average Age for Cataract Surgery?
Cataracts are a common condition in aging adults. The average age for cataracts to begin developing is 40, though symptoms begin in older people over the age of 60.
After cataracts have developed, the best option to have them removed is cataract surgery. While it may sound scary, cataract surgery is an outpatient surgical procedure performed by an ophthalmologist in less than half an hour. Your cataract surgeon will replace your natural lens with an artificial lens called an intraocular lens.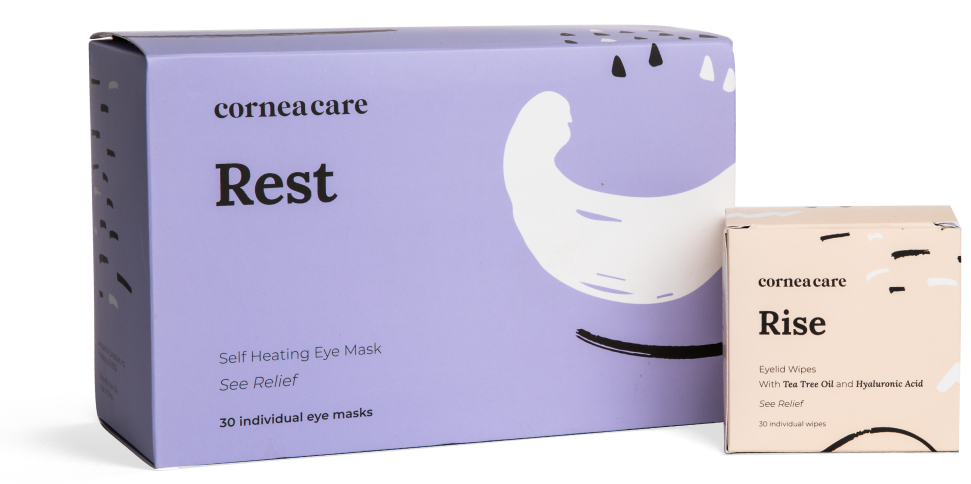 Perfect for eye dryness, burning, itching, crusting/flaking of eyelashes and inflamed eyelids. Free shipping 📦.
More than half of American adults over the age of 80 have had cataract surgery.8 The average age for cataract surgery in the United States is around 75.9
Cataract surgery can cause side effects, such as dry eye disease. Therefore, it is best to have cataract surgery if your cataracts are causing blurry vision or other impairment that affects your daily life.
Dry Eye Disease and Cataract Surgery
While cataract surgeries are considered safe and effective, they may lead to other non-vision-threatening eye conditions, like dry eye disease.10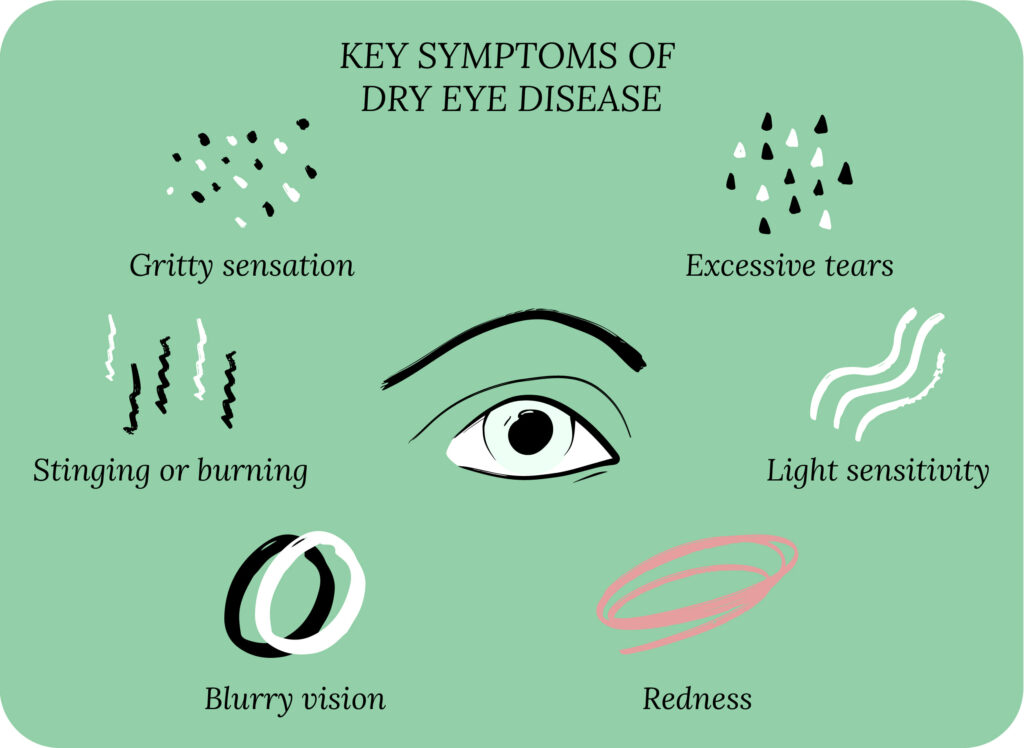 Following your eye doctor's guidelines for follow-up eye exams and after care is important.
You'll want to prioritize the management of your dry eye symptoms before and after cataract surgery.
The following solutions will support the healing of your eyes after cataract surgery:

Perfect for eye dryness, burning, itching, grittiness, crusting/flaking of eyelashes and inflamed/swollen eyelids. Free shipping 📦.
Putting It All Together
Good eye care helps delay cataract formation and progression. With regular eye exams around the average age for cataracts, and choosing a healthy diet, you can detect cataracts early to avoid long term vision impairment.
If there's even a small chance these lifestyle changes can help you save your vision and avoid cataracts, they are worth trying.
What's Next
Learn to love your eyes! Read more eye health and wellness tips on our blog.