Overview: Cataract Vs. Glaucoma
Cataracts and glaucoma are two eye conditions that cause visual impairment but affect your eyes differently and require different treatments.
If you or a loved one is experiencing vision problems, it's good to know the differences between a cataract vs. glaucoma. However, an eye doctor will properly diagnose your condition and prescribe a treatment protocol.
Here we explore what causes cataracts and glaucoma, cataract vs. glaucoma symptoms, and the unique treatment approaches each requires.
Key Points
Cataracts and glaucoma can occur simultaneously and have similar risk factors.
With cataracts, doctors can typically reverse vision loss, but when vision loss occurs due to glaucoma, the effects are permanent.
Preventive measures to protect your eye health may help reduce visual impact of cataracts and glaucoma.
You brush your teeth,
moisturize your skin,
what about your eyes?
Keywords
Age-related eye conditions, cataracts, dry eye disease, eye health, eye surgeries, dry eye disease, glaucoma
Causes and Symptoms of Cataracts
Cataracts progress slowly due to normal aging of your eye. In some cases, they develop after an eye injury or surgery, but most cases are age-related.¹
Cataracts occur because proteins accumulate in the lens of the eye. This buildup ends up clouding the lens and causing visual disturbances or vision loss.¹
Some people report blurry vision or vision that is hazy or discolored at first, almost like a dusty or foggy car window.¹
Risk factors for cataracts
The most common risk factors for cataract formation and progression are: ¹
Being over 60 years of age
Smoking cigarettes
Consuming too much alcohol
Too much exposure to ultraviolet (UV) rays
Diabetes
A serious eye injury
Eye surgery like glaucoma surgery (and surgery for other eye conditions)
Medicines like steroids, if taken for a long time
Radiation treatment for cancer or other diseases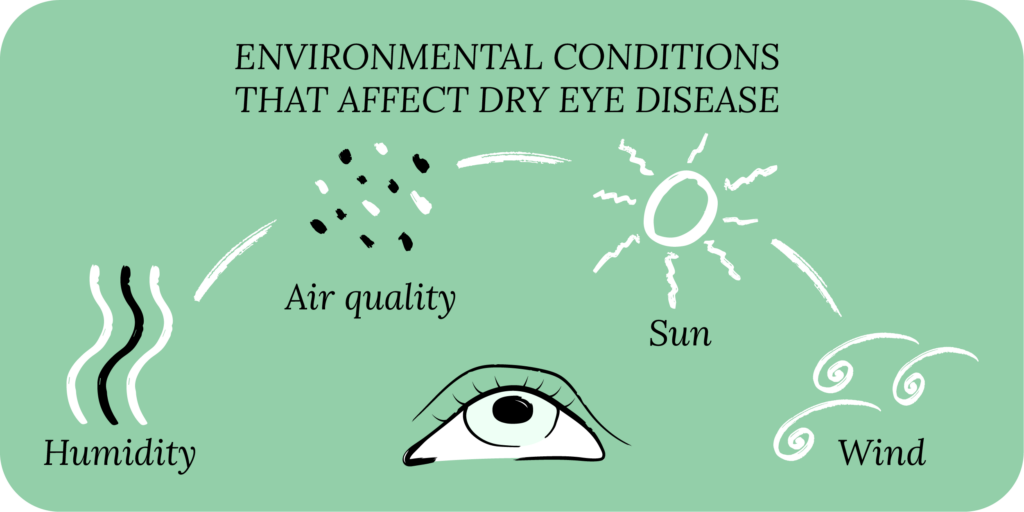 Cataract Treatment Options
With early detection, you may only need a new prescription to help you see better.¹ You may also find that using bright lights at home and wearing anti-glare sunglasses helps your vision.¹
If your cataract(s) is getting in the way of your daily activities, like working, driving or reading, you may need cataract removal surgery.¹ The good news is that ophthalmology and optometry have come a long way, making these surgeries readily available and highly successful.
In fact, over 90 percent of cataract surgeries are successful, leading to vision restoration for millions of people.²
I need cataract surgery — what can I expect?
If your eye doctor recommends cataract surgery, know you're not alone! There are approximately 26 million cataract surgeries performed worldwide each year, and the number is growing.³
The procedure only takes about 20 minutes and you'll be back home the same day.
Here's what to expect during surgery:⁴
After numbing your eye, an eye surgeon (ophthalmologist) will remove the cloudy natural lens from your eye using tiny incisions.
The doctor will replace your natural lens with an artificial lens called an intraocular lens (IOL).
You'll leave the office with an eye patch to protect your eye as it heals.
Following your eye doctor's guidelines for follow-up eye exams and care is important.
Cataract Surgery and Dry Eye Disease
Although cataract surgeries are safe and effective, they can lead to other non-vision-threatening eye conditions, like dry eye disease (DED). Several studies show high incidences of DED among cataract surgery patients with pre-existing dry eye symptoms and those without symptoms.⁵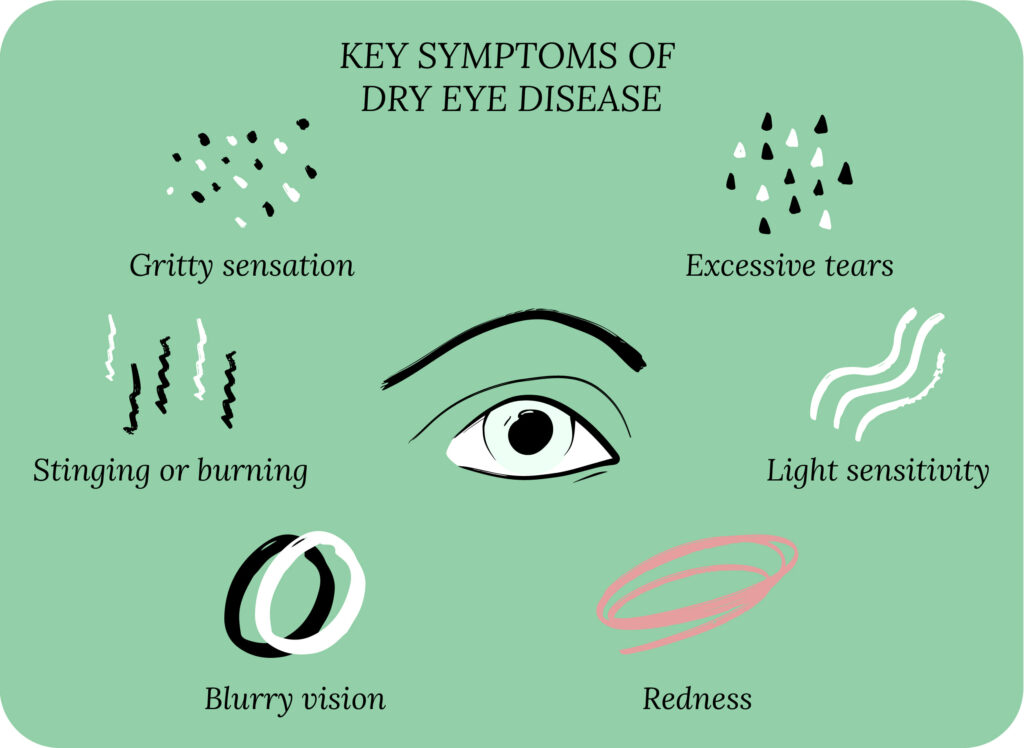 The prevalence of DED after cataract surgery is due to the disruption in tear-film homeostasis from the surgery.⁵
It's important to manage dry eye symptoms before and after surgery using some of the following methods to ensure proper healing of your eyes:⁵

Perfect for eye dryness, burning, itching, grittiness, crusting/flaking of eyelashes and inflamed/swollen eyelids. Free shipping 📦.
*Always check with your doctor to ensure that treatments align with your postoperative care plan.
How Glaucoma Differs from a Cataract
Glaucoma is a group of eye diseases that cause vision loss and is one of the leading causes of blindness worldwide.⁶
There are several types of glaucoma; however, open-angle glaucoma is the most common type in the United States.⁷
With glaucoma, people start to slowly lose their peripheral vision (side vision), especially on the inside corner of the eye closest to the nose.⁷ This loss of vision is caused by elevated intraocular pressure (IOP), but researchers aren't sure what exactly causes the pressure to increase.⁷
The increased pressure causes damage to the optic nerve, which is critical in sending and receiving information back and forth to the brain.⁸ With a cataract, the damage is localized to the lens of the eye.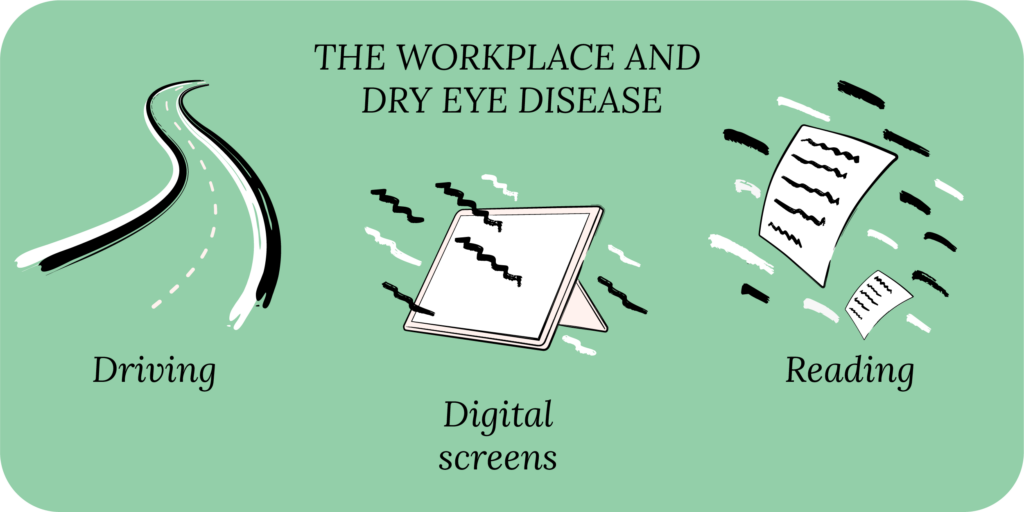 Glaucoma is similar to cataracts only in the population it affects, mainly older adults 60 years or older and people with pre-existing conditions like diabetes and high blood pressure.
Less commonly, more severe eye and body symptoms occur with a type of glaucoma called angle-closure glaucoma.
These symptoms include:⁷
Headache and brow pain
Intense eye pain
Nausea and vomiting
Eye redness
Blurred vision
Swelling of the cornea
Halos around lights
Glaucoma Treatment
Unfortunately, once vision damage has occurred with glaucoma, it can't be reversed.
There are treatments available to stop the progression of glaucoma, like eye drops and laser treatment to lower eye pressure. Still, some people require glaucoma surgery to drain the fluid from their eyes to release pressure. ⁷
Are Cataracts and Glaucoma Connected?
"While cataracts and glaucoma can occur at the same time, they are different entities with a few characteristics in common," says Dr. Jovi Boparai, Ophthalmic Surgeon. "Common risk factors include increasing age, diabetes, high blood pressure, and more. And sometimes, as cataracts progress, they may cause secondary glaucoma. However, the biggest difference is that vision loss from cataracts is typically reversible, while vision loss from glaucoma is not. So it's very important to manage both timely and properly."
Want to take care of your eyes but not sure where to start?
You can experience a cataract and have glaucoma at the same time. Also, having cataracts may lead to glaucoma and having glaucoma surgery may lead to the development of a cataract because of changes that may occur with the pressure of the eye.⁸
Practicing Good Eye Care May Reduce Chances of Cataracts and Glaucoma
While you may not be able to prevent developing a cataract or glaucoma, some studies support the idea that making lifestyle changes and adhering to a healthy diet may reduce your chances of developing these diseases.⁹
It's never too early or too late to implement healthy habits. If there's even a slight chance they can save your vision and contribute to better health overall, it's worth giving them a try.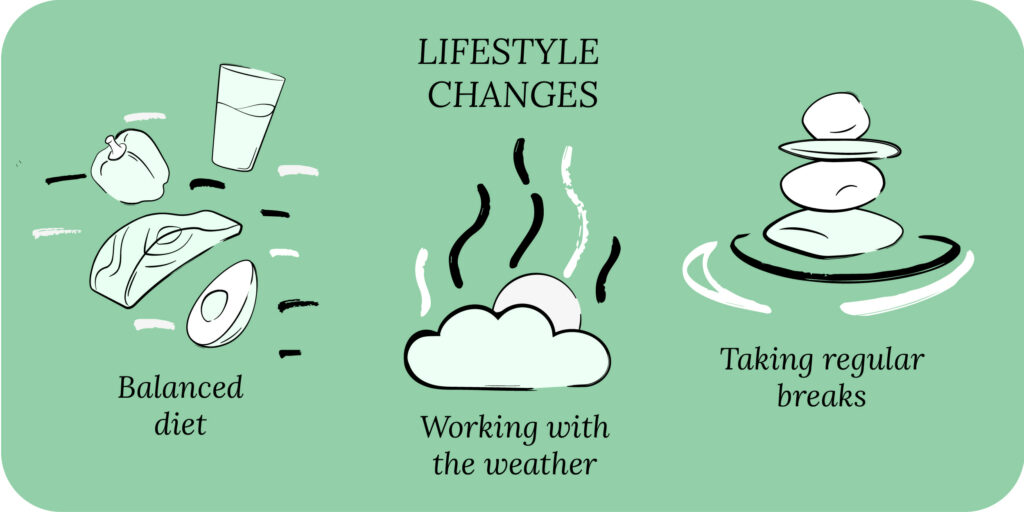 Here are a few ways you can get started in trying to prevent vision-threatening diseases:
Putting It All Together
Understanding the difference between cataracts vs. glaucoma is an important step to protecting and preserving your vision.
With regular eye exams and healthy habits, you can prevent or detect these diseases early to avoid losing your vision completely.
What's Next
Learn more ways to preserve your eye health! Read more eye health and wellness tips on our blog.