White Part of the Eye Swollen like Jelly
Allergies occur when your immune system reacts to a foreign body called an allergen. Spring allergy season can be particularly brutal on the eyes. Flowers, tree pollen, and ragweed can trigger sneezing, itching, and red, swollen eyes. Allergic reactions, in addition to pink eye, thyroid disease, and ocular surface disease can result in chemosis, the swelling of the white part of the eye, giving it the appearance of jelly.
You brush your teeth,
moisturize your skin,
what about your eyes?
Key Points
Chemosis is swelling (edema) of the conjunctiva.
The conjunctive appears like a jelly-like blister due to excess fluid.
Chemosis can be caused by ocular surface trauma, infection, allergy, and thyroid eye disease.
What is Chemosis?
Chemosis is swelling or edema of the white part of the eye. The conjunctiva, or front surface of the eye, appears like a jelly-like blister due to excess fluid. It will often clear on its own or after the underlying condition is treated.1 Chemosis is caused by a direct insult to conjunctival endothelial cells.2 In some cases, the chemosis may cause conjunctival bleeding.
Receive exclusive offers about eye health and wellness, courses, and more!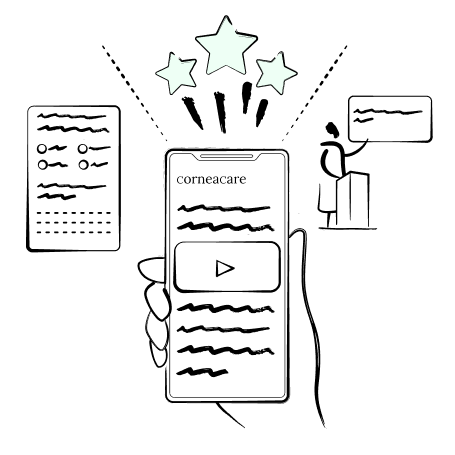 Understanding Chemosis
Chemosis is common and can be caused by a number of conditions including trauma, infection, allergy, obstruction of lymphatic and venous outflow, and inflammation of the conjunctiva.3 Common eye conditions that cause chemosis include: allergic conjunctivitis, viral conjunctivitis and bacterial conjunctivitis. Thyroid eye disease and ocular surface exposure can also be the cause of conjunctival chemosis.
Viral Conjunctivitis
Viral conjunctivitis is one of the most common conditions in eye practices and emergency rooms. Acute viral conjunctivitis is usually caused by various serotypes of adenoviruses, but herpes viruses and varicella-zoster virus may also be a cause. This eye condition tends to occur in association with a systemic illness including infections caused by the DNA virus Epstein-Barr virus, and the RNA viruses influenza virus, paramyxovirus (e.g. Newcastle disease virus), rubella virus and HIV. Viral conjunctivitis is a benign and self-limiting condition, but it can be highly infectious.4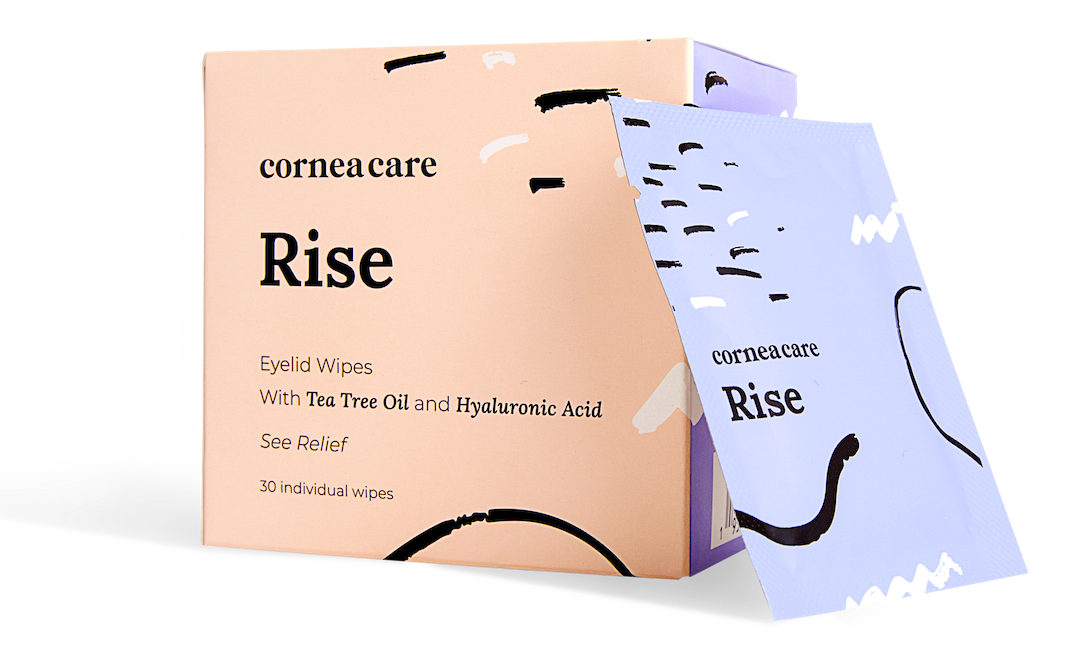 Perfect for eye dryness, itching, burning, and crusting/flaking of eyelashes. Free shipping 📦
Bacterial Conjunctivitis
A bacterial conjunctivitis is identified by purulent eye discharge, or sticky eyes when you wake up, foreign body sensation and conjunctival injection (pink eye). Conjunctival chemosis is also possible. Your eye doctor will conduct a thorough eye exam to make a diagnosis. Bacterial conjunctivitis is rare in newborns, but the most common cause is Staphylococcus aureus, followed by Chlamydia trachomatis. Haemophilus influenzae, Streptococcus pneumoniae, and Moraxella catarrhalis are most often the cause of bacterial infections in infants and older children.5
Allergic Conjunctivitis
Allergic conjunctivitis has become more common in both children and adults and has a significant effect on quality of life. It affects approximately 10-20% of the population. Allergic conjunctivitis is a group of diseases caused by an ocular response to environmental allergens.6 Allergic conjunctivitis may be seasonal or perennial, or due to exposure to an allergen like pet dander. The symptoms of an allergic reaction may include itching, watery discharge,4 foreign body sensation, redness, and a papillary response on the eyelids.6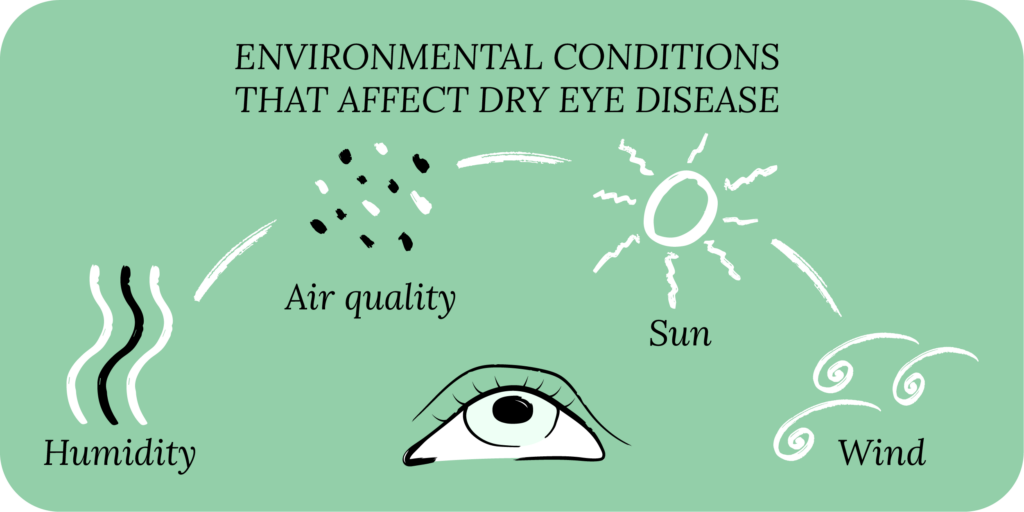 Thyroid Eye Disease
The most common and specific clinical finding for thyroid eye disease (TED) is eyelid retraction, found in around 91 percent of the patients, followed by proptosis (62 percent); motility dysfunction (43 percent); pain (30 percent); epiphora (23 percent); and compressive optic neuropathy (6 percent). Due to lid position, chemosis and corneal changes are also common findings.7 In early thyroid disease, patients may experience chemosis, conjunctival injection, and eyelid swelling secondary to orbital congestion.
Ocular Surface Exposure
Dryness of the conjunctiva due to ocular surface exposure is one of the major causes of conjunctival chemosis. Ocular surface exposure is due to eyelid malposition in conditions like lagophthalmos, bell's palsy or thyroid eye disease.
Symptoms of Chemosis
Individuals with chemosis often have other clinical signs and ocular symptoms including:
Eye irritation
Broken blood vessels (subconjunctival hemorrhage)
Pink eye (conjunctivitis)
Itchy eyes
Red eyes
Excessive tearing
Swollen eyelids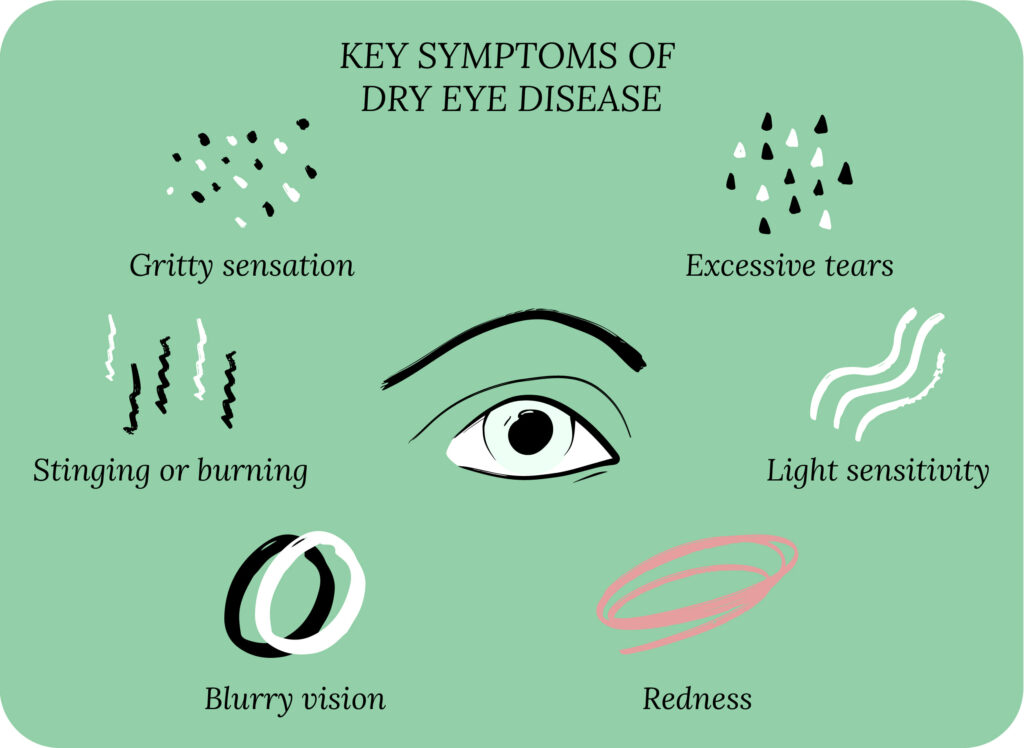 Treatments for Chemosis
The treatment for chemosis depends on the cause. You should seek medical advice from your eye doctor, such as an ophthalmologist. Stop wearing contact lenses during the treatment of chemosis.
Studies suggest the use of antibiotic eye drops helps reduce symptoms in individuals with bacterial conjunctivitis when compared to the use of a placebo. Your eye doctor may recommend an antibacterial drop or ointment.5
Viral conjunctivitis will resolve on its own within 7-14 days. For most cases of viral conjunctivitis, no effective treatment is currently available, and treatment is focused on symptom relief. You may find that cold compresses and artificial tears help. For severe cases of conjunctivitis and keratitis, topical corticosteroid drops are prescribed for the relief of inflammatory symptoms. However, prolonged use of corticosteroids can increase the risk of glaucoma and cataracts.4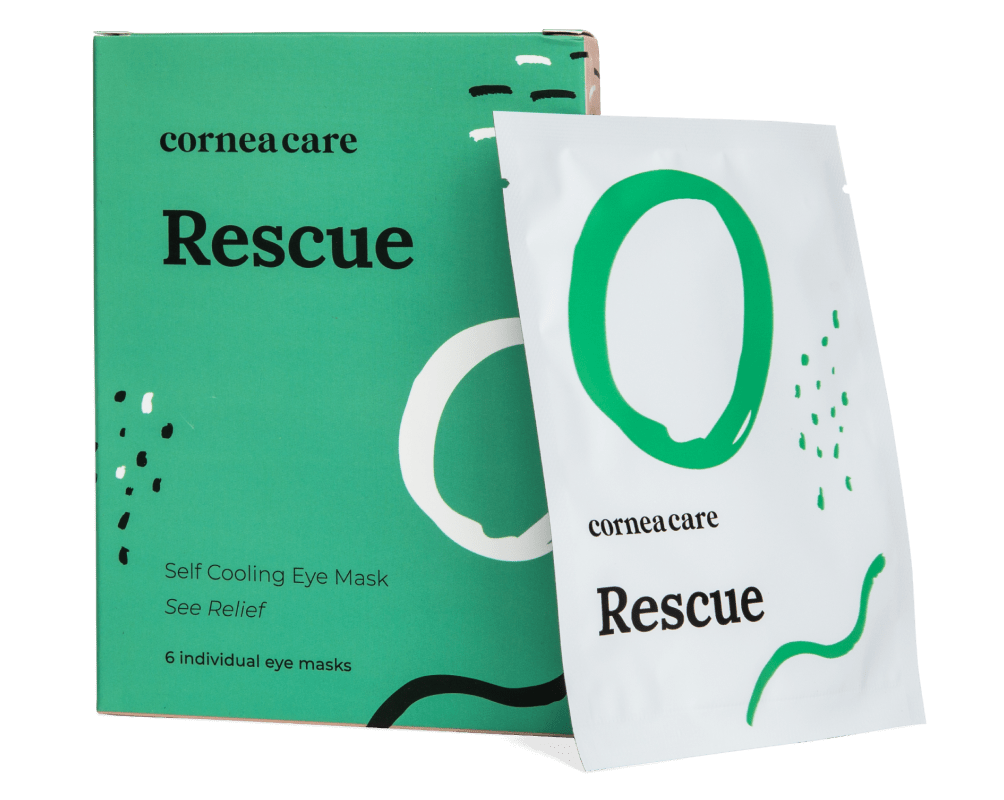 Perfect for sudden flare-ups of eye dryness, pain, burning, and swollen/inflamed eyelids. Free shipping 📦.
Treatment for allergic conjunctivitis may include oral or topical antihistamines, cool compresses, and eye drops like over-the-counter artificial tears. An eye doctor may treat severe cases with a steroid eye drop.6  
Putting It All Together
Chemosis is a jelly-like swelling of the conjunctiva caused by edema. Chemosis is a clinical sign of an ocular condition. Common types of conjunctivitis, thyroid disease, and ocular surface exposure are conditions that may result in conjunctival chemosis. Chemosis often heals on its own or with treatment of the root condition. Check out Cornea Care's Self Cooling Hydrogel Cold Compresses for improved appearance and comfort for swollen eyes and eyelids.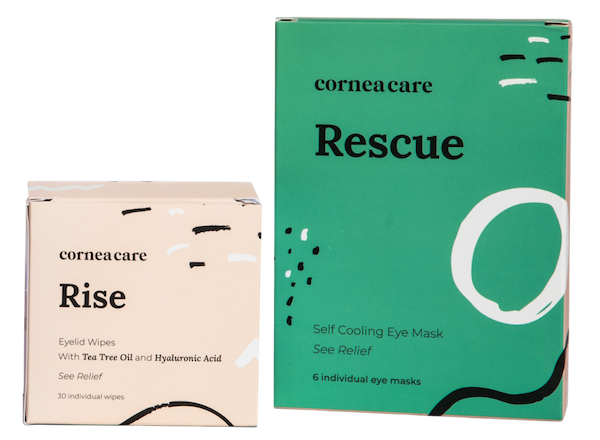 Perfect for eye dryness, burning, itching, pain, crusting/flaking of eyelashes and inflamed eyelids. Free shipping 📦.
What's Next
Learn to love your eyes! Read more eye health and wellness tips on our blog.