While eyelid hygiene is the first step in dry eye management, artificial tears can play an important role in providing immediate relief and comfort. CorneaCare's Recover™ Preservative Free Artificial Tears complement our eyelid hygiene products, and provide surface lubrication from the outside while eyelid hygiene does so from the inside.
Dry eye disease not only impacts you physically, but also affects your emotional and social wellbeing. And the treatment options are confusing and frustrating, where you have to pick from hundreds of different products.
That's why we created a system at CorneaCare, which includes our eyelid hygiene routine with Rise™ Eyelid Wipes, Rest™ Warm Compresses and Rescue™ Cold Compresses.
Our Recover™ Artificial Tears supercharges our eyelid hygiene routines and enhances lubrication and hydration from the outside. The eyelid hygiene routine optimizes your eyelid oil glands to protect the tear film from the inside. Double the effect for double the treatment!
CorneaCare's Recover™ Preservative Free Artificial Tears come in a 10mL multi-dose bottle. The bottle has a patented valve technology that keeps the tears sterile for up to 90 days after opening. Moreover, since it's multi-dose, you don't have to carry around individual vials, which could be cumbersome.
Our artificial tear contains hyaluronic acid, glycerin and povidone that promote lubrication, hydration and anti-oxidation and anti-inflammation.
Our artificial tear is clean, convenient and effective, and seamlessly integrates into our eyelid hygiene routines to provide relief.
Lubricant Eye Drops
When most people think of dry eyes, they think that eye drops are the only treatment. This is incorrect.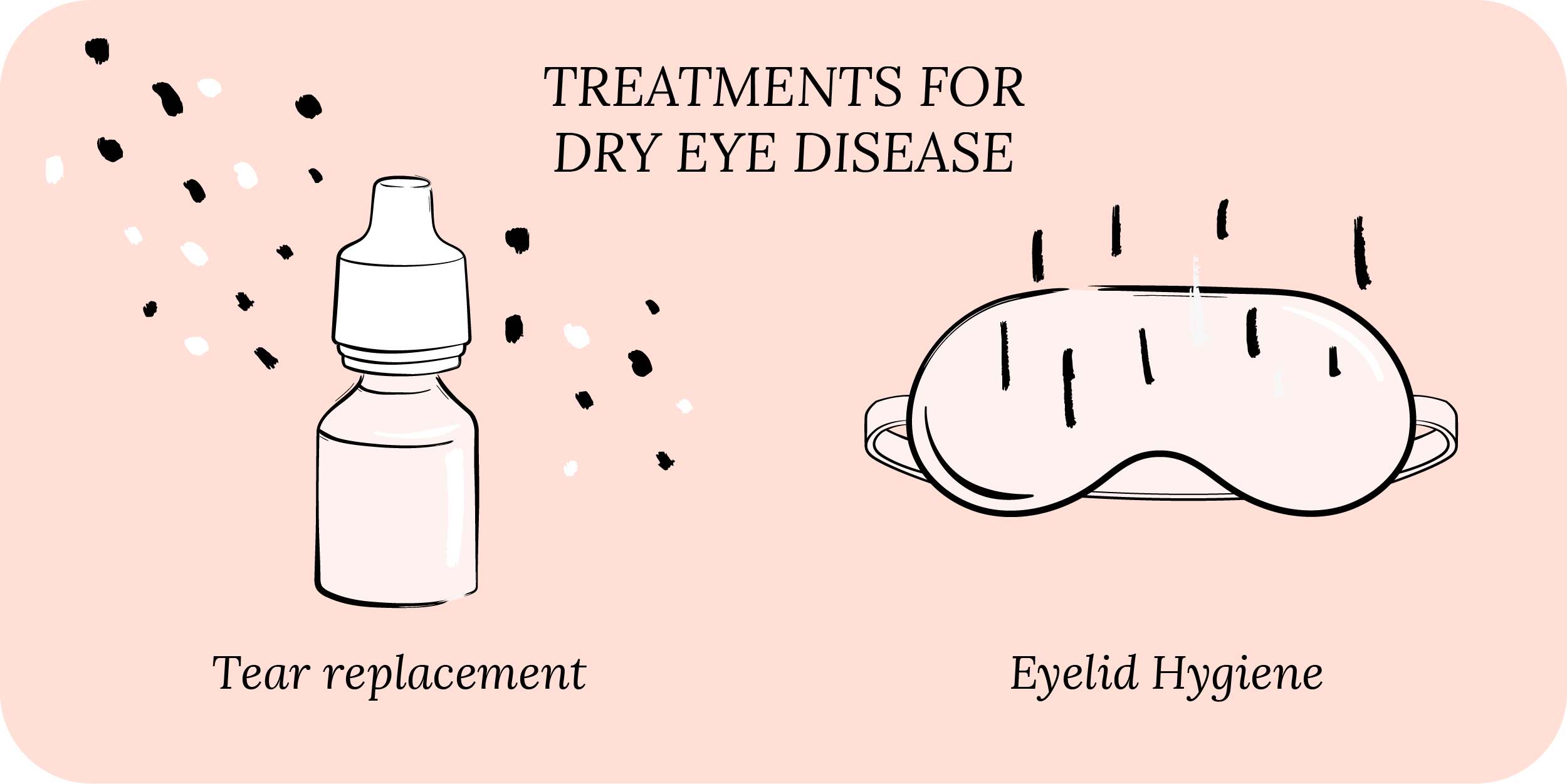 Dry eye treatment should start with eyelid hygiene, and then artificial tears should be added. You should use eye drops to supplement, and not replace an existing eyelid hygiene routine. Several over-the-counter lubricant eye drops are available for the ocular surface.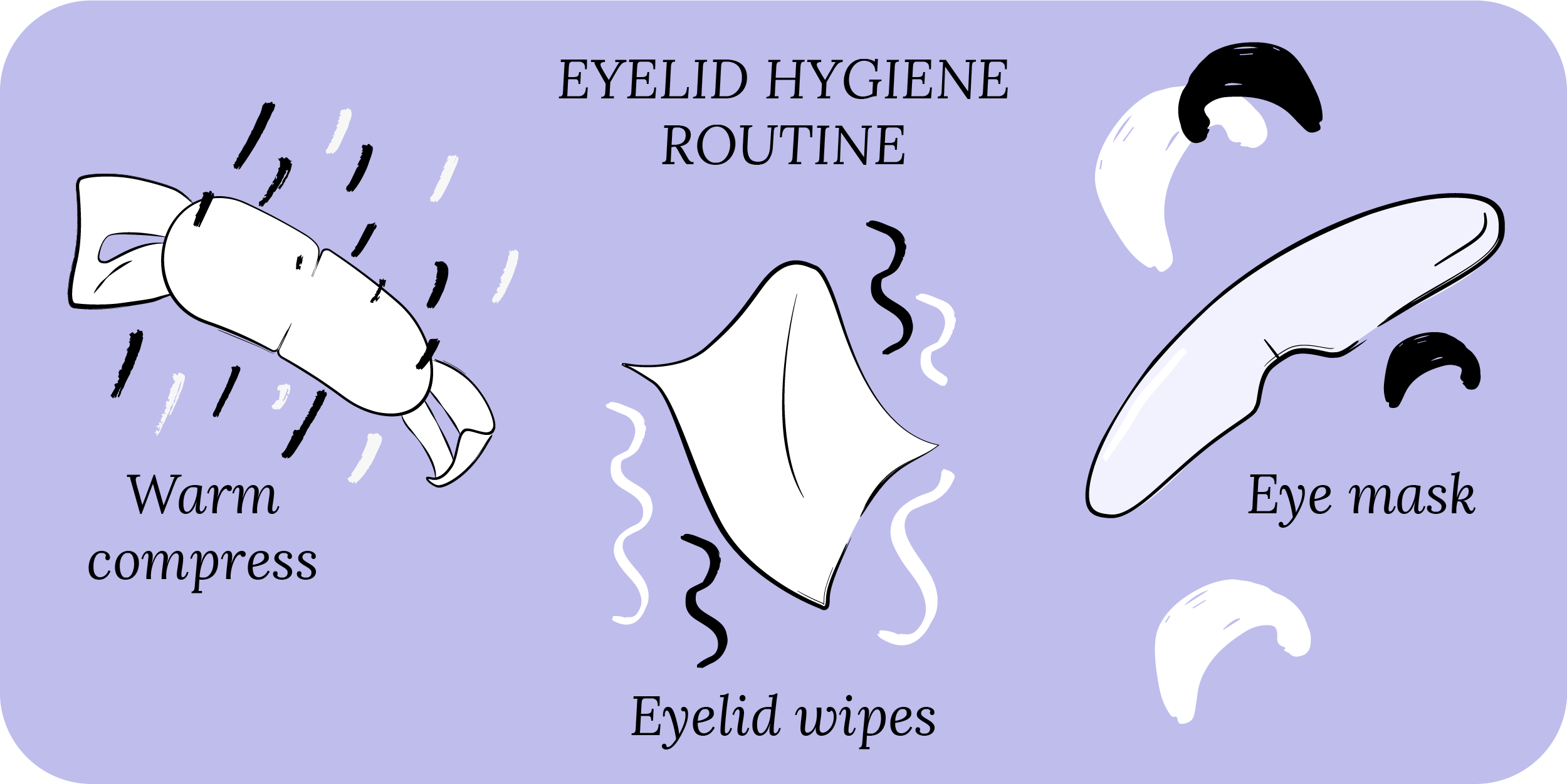 Many people find it difficult to find the right artificial tear for their eyes. There are over 50 different types of artificial tears on the market, which can be overwhelming.1 Also, the marketing around these tears is confusing.
For example, should you use a standard artificial tear, or a rewetting drop if you wear contact lenses? Or a tear marketed to work against digital screens?
All of this causes patients to try several types of artificial tears without being consistent with one, which is often more important.
Our Recover™ Preservative Free Artificial Tears takes the guesswork out and combines everything you need into one drop: lubrication, anti-inflammation, anti-oxidation and osmoprotection.
Artificial Tears
As we mentioned before, there are several brands of artificial tears, and finding the right one for you can be frustrating.2
Typically you can find coupons for these online or at your eye doctors, issued by the pharma companies who manufacture the tears, such as Alcon, Allergan and Bausch + Lomb. Most of these companies will market the tears as a "cure" for dry eyes. But it's important to remember that artificial tears provide temporary relief, while eyelid hygiene can provide lasting relief.
Preservative Free Artificial Tears Vs. With Preservatives
Irrespective of which artificial tears you use, it's important to consider whether it has preservatives, especially if you have sensitive eyes. Preservatives, specifically benzalkonium chloride which is found in many eye drops, is not gentle on the ocular surface if used repeatedly.3
A good rule-of-thumb is if you're going to use artificial tears more than 4 times a day, or for more than 4 weeks, it's best to go with preservative free lubricant eye drops.
Drops with a preservative free formula will be explicitly stated on the tear packaging or designated by a "PF." Of course, CorneaCare's Recover™ Artificial Tears are preservative free.
Vials vs. Multi-dose Bottle
If you've used preservative free artificial tears before, chances are you've used single-use vials. This is because without preservatives, single-use vials was the only way to keep the tears sterile.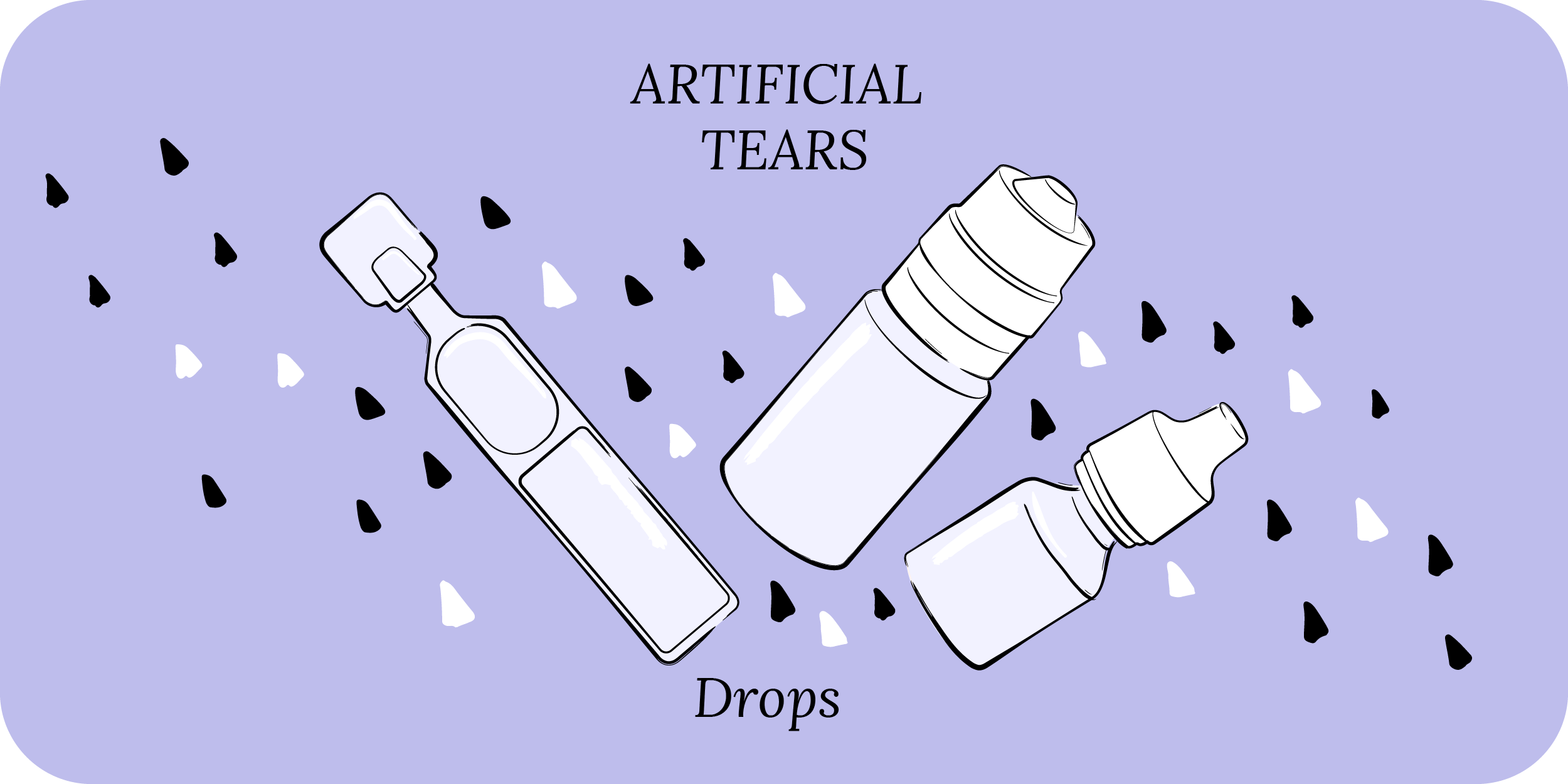 However, these vials are cumbersome to carry around and can easily be misplaced. But getting microbial growth in your tears is also not good. So what to do?
CorneaCare's Recover™ Artificial Tears comes in a multi-dose bottle with a patented valve technology that keeps the tears sterile for up to 90 days after opening. That means you get all the benefits of a preservative free lubricant eye drop without the hassle of having to carry around a bunch of single use containers.
CorneaCare Recover™ Preservative Free Artificial Tears Ingredients
Our artificial tears have three key active ingredients: hyaluronic acid, glycerin and povidone. These three ingredients combine to provide fast acting hydration, lubrication and symptomatic relief.4
Hyaluronic acid and glycerin are known as humectants, and they primarily work by attracting, binding and holding onto water, which supplements the aqueous layer of your tear film.
Povidone is a demulcent, which soothes and protects irritated and inflamed tissue. It also works as an emollient, which can soften and smooth the ocular surface to increase comfort and penetration of hyaluronic acid and glycerin.
Eye Conditions that Benefit from Preservative Free Artificial Tears
Eyecare is a vital part of healthcare, and taking care of your eye health by regularly seeing an eye doctor (ophthalmologist or optometrist) is important. There are several ophthalmic conditions that can benefit from our preservative free artificial tears.
Dry Eye
Dry eye disease is also known as dry eye syndrome, keratoconjunctivitis sicca, and ocular surface disease.5 The classic dry eye symptoms are burning, gritty sensation, blurry vision, light sensitivity, itchiness, irritated eyes, watery eyes, dryness, stinging, red eyes, and eye pain. The underlying cause of dry eyes is tear film instability either due to decreased natural tear production or increased tear evaporation.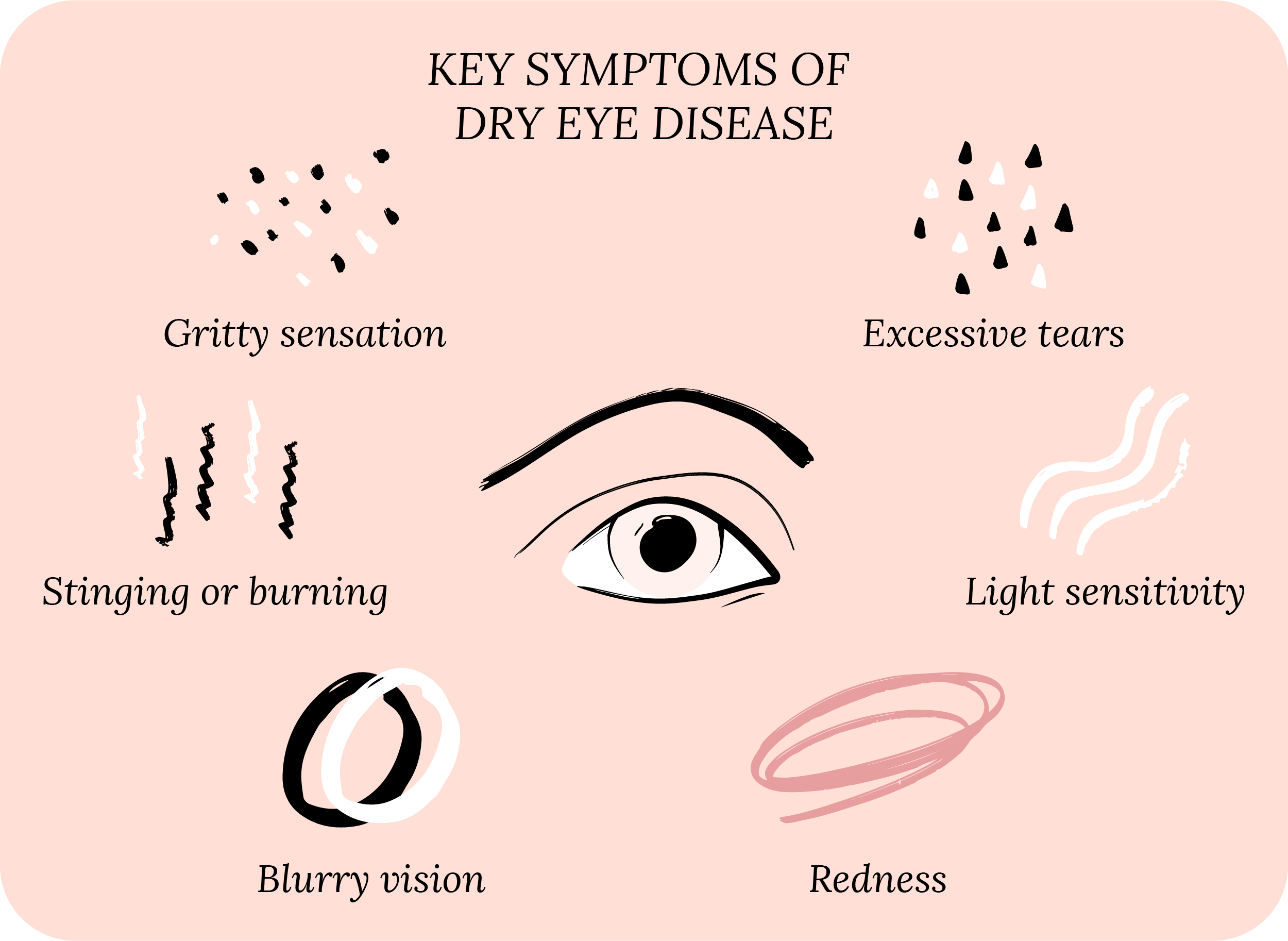 The first step in dry eye treatment is eyelid hygiene, which helps with stabilizing the tear film. CorneaCare's Recover™ Preservative Free Artificial Tears can then be added as needed to supplement the tear film. In severe dry eye cases, prescription dry eye drops and in-office procedures may be needed to get dry eye relief.
Eye Allergies
The constant itching, eye rubbing, and watering from eye allergies can leave the eyes feeling dry. CorneaCare's Recover™ Preservative Free Artificial Tears can provide comfort and soothe the inflamed ocular surface.
Pink Eye
Pink eye causes watery discharge with red, inflamed eyes that can be painful and irritated. CorneaCare's Recover™ Preservative Free Artificial Tears provide anti-inflammation and analgesia to calm painful eyes.
Styes/Chalazion
The underlying cause of styes and chalazion is meibomian gland dysfunction, which also causes dry eyes by tear film instability. Therefore, while using warm compresses for styes and chalazion, it's also important to use CorneaCare's Recover™ Preservative Free Artificial Tears.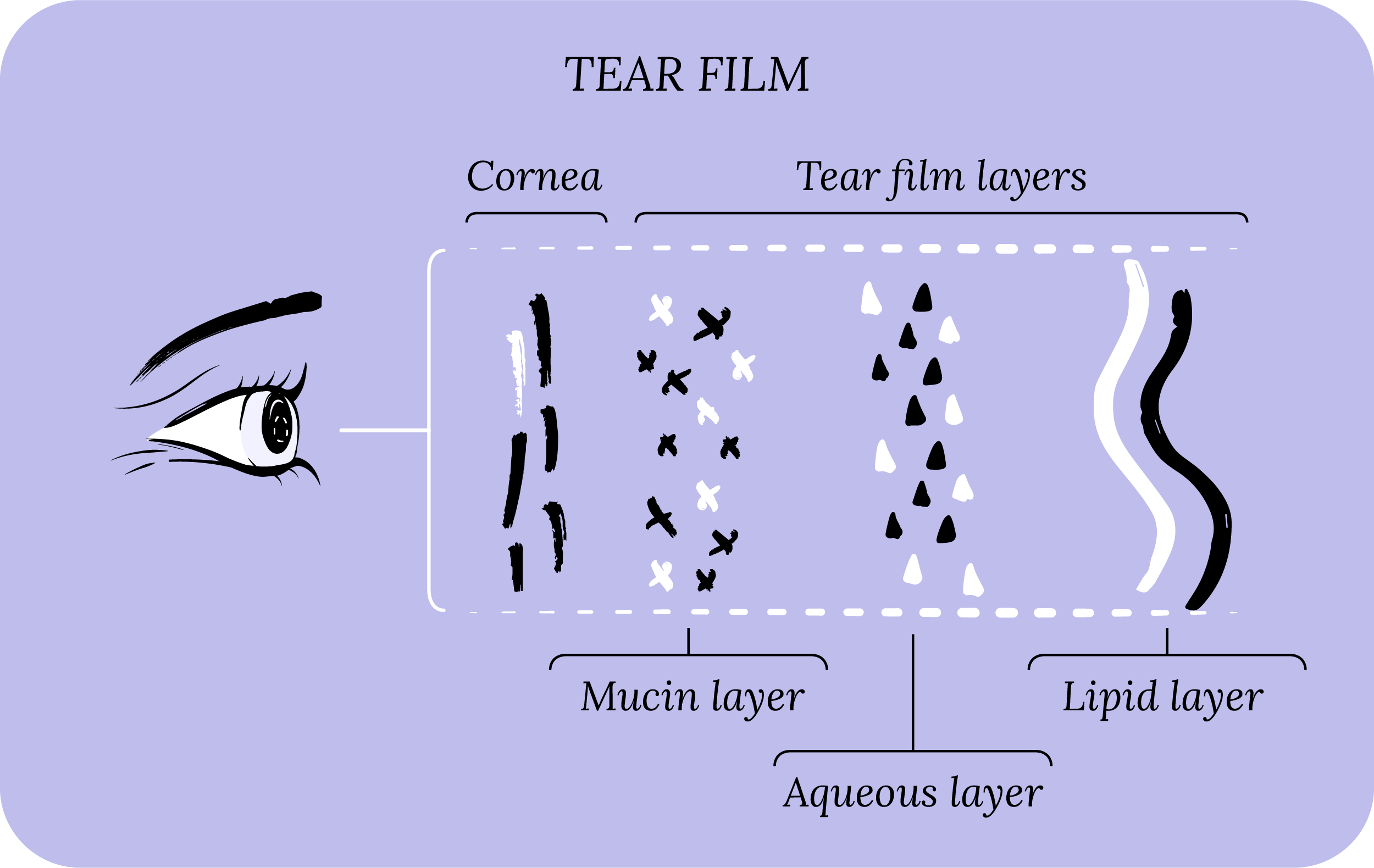 Glaucoma
Most glaucoma drops contain preservatives that are not gentle on the ocular surface. Oftentimes, patients may stop using their glaucoma drops because they develop an allergy to them. CorneaCare's Recover™ Preservative Free Artificial Tears may circumvent the impact of preservatives on the eye's surface.
Contact Lens Discomfort
Contact lenses are a common cause of dry eyes and discomfort. Using contact lens compatible artificial tears, such as CorneaCare's Recover™ Preservative Free tears, may be helpful.
How To Use CorneaCare Recover™ Preservative Free Artificial Tear
Remove the pull tab, and then remove the protective cap.
Tilt your head back.
Tilt the tip of the bottle downward.
Squeeze the bottle to instill 1-2 drops in each eye.
Replace protective cap over tip after use.
Expert Tips
Combine CorneaCare Recover Artificial Tears with our eyelid hygiene routines for double the effect.
Our multi-dose bottle is good for up to 90 days after opening, however, it's very important that you do not touch the tip of the bottle with your fingers or your eyes. Please discard the bottle if this happens.
It's easier to place drops in your eyes while sitting.
Aim for the inner part of the eyeball closest to the nose.
It is totally fine if more than 1 drop goes into your eyes.
It's also fine if the drops run down your cheek.
Keep your eyes closed for 5-10 seconds after putting in the drops to get the best effect.
How CorneaCare Recover™ Artificial Tears Fit Into Our System
Dry eyes can impact you physically, emotionally and financially, leaving you feeling neglected, frustrated and hopeless. At CorneaCare, our singular goal is for you to be heard, listened to, and in control of your dry eyes. This is why we've put together our system.
Our Recover™ preservative free artificial tears are backed by our experts, informed by our education and community portals, and supported by our consultation and app. Our system works in harmony to bring you joy, tranquility and lasting dry eye relief.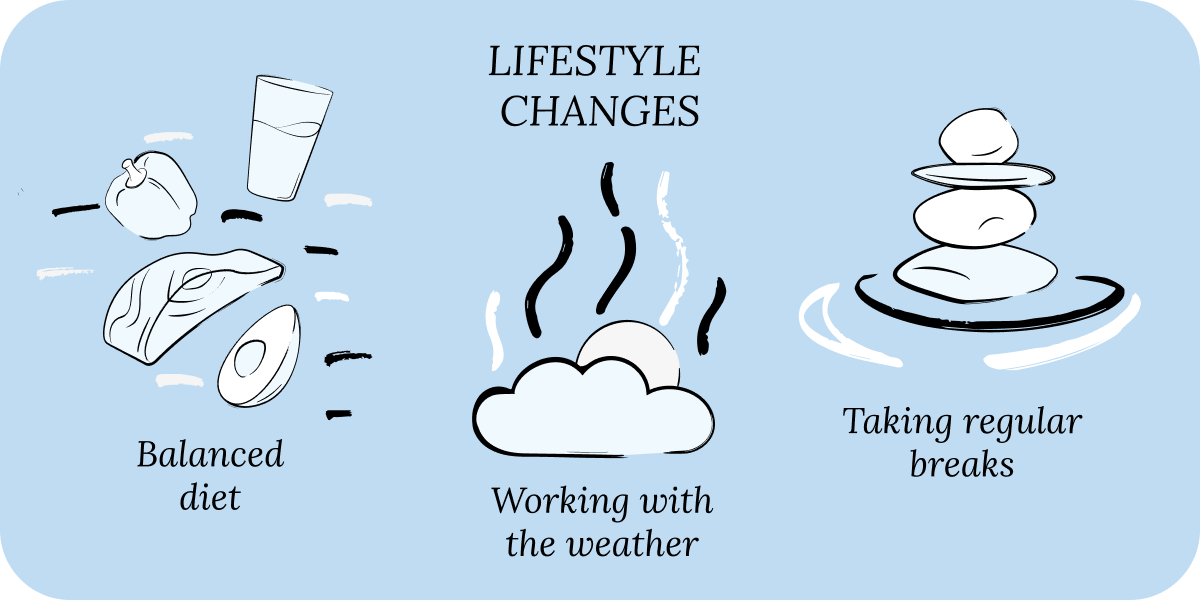 Our Pledge
We're grateful that you've trusted us with your eyes, and we've channeled this trust into our responsibility and commitment to you. Our products are built with this sentiment, and adhere to our ethos of upholding your trust, protecting your eyes and preserving your health. You've trusted us with your eyes, and we take this privilege very seriously.
What's Next
We really think everyone should take our Dry Eye 101 course.
Want to discuss the Recover™ with our community or experts, join the community!