What is white, stringy mucus in eye? It's perfectly normal for healthy eyes to produce some eye discharge. Also known as eye mucus, eye gunk, eye goop, eye boogers, and even "sleep" in your eyes, small amounts of discharge from the eyes is expected and no cause for worry.
In healthy eyes, eye mucus is clear or light yellow in color. While you sleep, discharge may gather in the corners of your eyes as your eyes are closed and not blinking.
However, when illness or infection is present, you may notice eye mucus that's thick and sticky. Your eye discharge may become dark yellow or green, and you may also experience symptoms such as redness and eye pain. Excessive mucus in your eyes can also cause blurry vision.
If you find white, stringy mucus in your eyes, the common causes include dry eye disease, conjunctivitis, and other allergic or inflammatory eye conditions.
When eye discharge is excessive, or accompanied by blurry vision, light sensitivity, or eye pain, make an appointment with your eye doctor (optometrist or ophthalmologist). Such symptoms may indicate an eye infection. Your eye care provider will conduct a thorough eye exam and ask about your symptoms. This way he or she can make the correct diagnosis and recommend treatment options.
Key Points
Small amounts of eye discharge around the corners of your eyes after sleeping is normal.
White, stringy mucus in your eyes is often related to allergic conjunctivitis.1
Avoid fishing out strands of mucus from your eyes to avoid further eye irritation and persistent eye mucus problems.
You brush your teeth,
moisturize your skin,
what about your eyes?
What is Eye Discharge?
As part of their natural functioning, your eyes create a healthy amount of mucus throughout the day. When your eyes blink, a thin tear film lubricates and refreshes the surface of the eyes. As a result, your tears keep your eyes healthy and your vision clear.
The fluids and mucus that make up your tears are secreted by the lacrimal glands and the conjunctiva, respectively. The oils in your tears are produced by the meibomian glands. Normal eye discharge is made of mucus, oil, skin cells, and other build-up. The consistency of your eye discharge can range from sticky and wet to crusty and dry relative to how much fluid it contains.
Blinking helps to expel the discharge from your eyes and maintain a healthy balance.
Finding a little eye discharge in the corners of your eyes when you wake in the morning is natural. However, if you notice a build-up of eye discharge throughout the day, it may be a sign of illness or imbalance.
What Causes White, Stringy Mucus in Eyes?
There are many types of eye discharge, with a variety of causes. Watery discharge along with white, stringy mucus is often caused by allergic conjunctivitis, an eye allergy. With this type of eye discharge, you may also experience itchy, red, and swollen eyes.
Subsequently, treatment for allergic conjunctivitis depends on what is triggering your allergic reaction. It's your body's histamine response that causes the mucus to clump together in your eye or under your lower eyelid, becoming sticky and stringy.
What is Conjunctivitis?
Conjunctivitis is inflammation (swelling) of the conjunctiva resulting in red eyes. The conjunctiva is the thin, clear film that lines the front part of the sclera (the white of your eyes) and the inside of your eyelids.2
Commonly called "pink eye", redness, swelling, and several types of eye discharge can occur with conjunctivitis depending on the cause. Over-the-counter artificial tears or prescription eye drops may be part of the treatment plan.2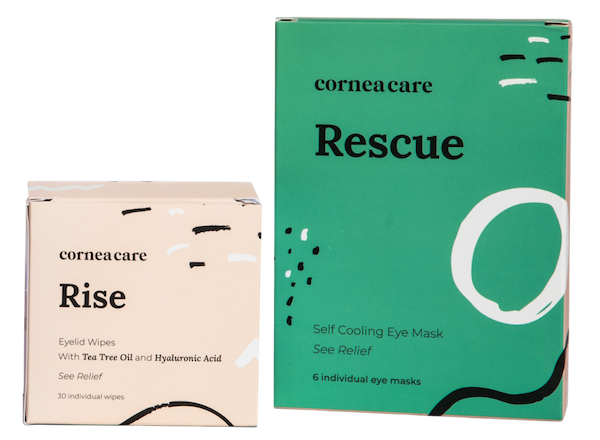 Perfect for eye dryness, burning, itching, pain, crusting/flaking of eyelashes and inflamed eyelids. Free shipping 📦.
Viral Conjunctivitis
Viral conjunctivitis is the most common type of infectious conjunctivitis. Thirty-six percent of conjunctivitis cases are due to adenoviruses,3 and like a viral infection, viral conjunctivitis will usually resolve on its own without treatment.
Viral conjunctivitis, or pink eye caused by a virus, is highly contagious and care should be taken to wash hands, avoid touching the eyes, replace contact lenses, and wash pillowcases and towels well.
Bacterial Conjunctivitis
Also contagious, bacterial conjunctivitis is caused by a bacterial eye infection. Symptoms include red eyes and mucus discharge that is thick green or grey. Pink eye caused by bacteria is the most common form of conjunctivitis found in children.
Treatment may include antibiotic eye drops, though in mild cases it can clear up on its own. As with viral conjunctivitis, good hygiene is important to avoid its spread.
Allergic Conjunctivitis
Allergic conjunctivitis is inflammation of the conjunctiva that is caused by environmental allergens and irritants. These may include pet dander, pollen, dust, and mold.
Research indicates that up to 40% of the U.S. population has experienced allergic conjunctivitis, though most do not seek any medical treatment.2
Common symptoms of allergic conjunctivitis are:
Itchy eyes
Red eyes
White, stringy mucus in eye
Watery discharge
Swollen eyelids
You may also have general symptoms associated with allergies such as a runny, itchy nose, sneezing, and cough.
There are two types of allergic conjunctivitis. Seasonal allergic conjunctivitis usually occurs during the spring and summer, and sometimes into the fall months, due to pollen, grass, and other allergens in the environment.1
Perennial allergic conjunctivitis may be present throughout the year, and is triggered by indoor allergens such as animal dander, dust, and mold spores.
Other Causes of Mucus Discharge in Your Eyes
If you don't have white stringy mucus in your eyes due to allergic conjunctivitis, there are other types of eye discharge with other causes to consider.
Dacryocystitis
Dacryocystitis is inflammation of the lacrimal gland which occurs because of a blocked tear duct. Watery eye discharge with white or yellow mucus balls along with facial pain and swelling are signs of dacryocystitis.4
Without proper treatment, dacryocystitis can become serious, so it's important that you see your eye doctor for this condition.
Dry Eye Syndrome
If you wake with small, dry bits of eye discharge in the corners of your eyes each morning, along with other dry eye symptoms throughout the day, you may have dry eye syndrome.
Dry eye disease is caused by tear film instability and leads to symptoms such as redness, burning, irritation, gritty feeling, and blurry vision.
Mild symptoms of dry eye can be treated with proper hydration, good eyelid hygiene, nutritional supplementation with CorneaCare's eye vitamins and omega-3 fatty acids, and using CorneaCare preservative-free artificial tears.
Take our popular Dry Eye Disease 101 free course to learn everything you need to know about dry eye disease symptoms, causes, and treatment.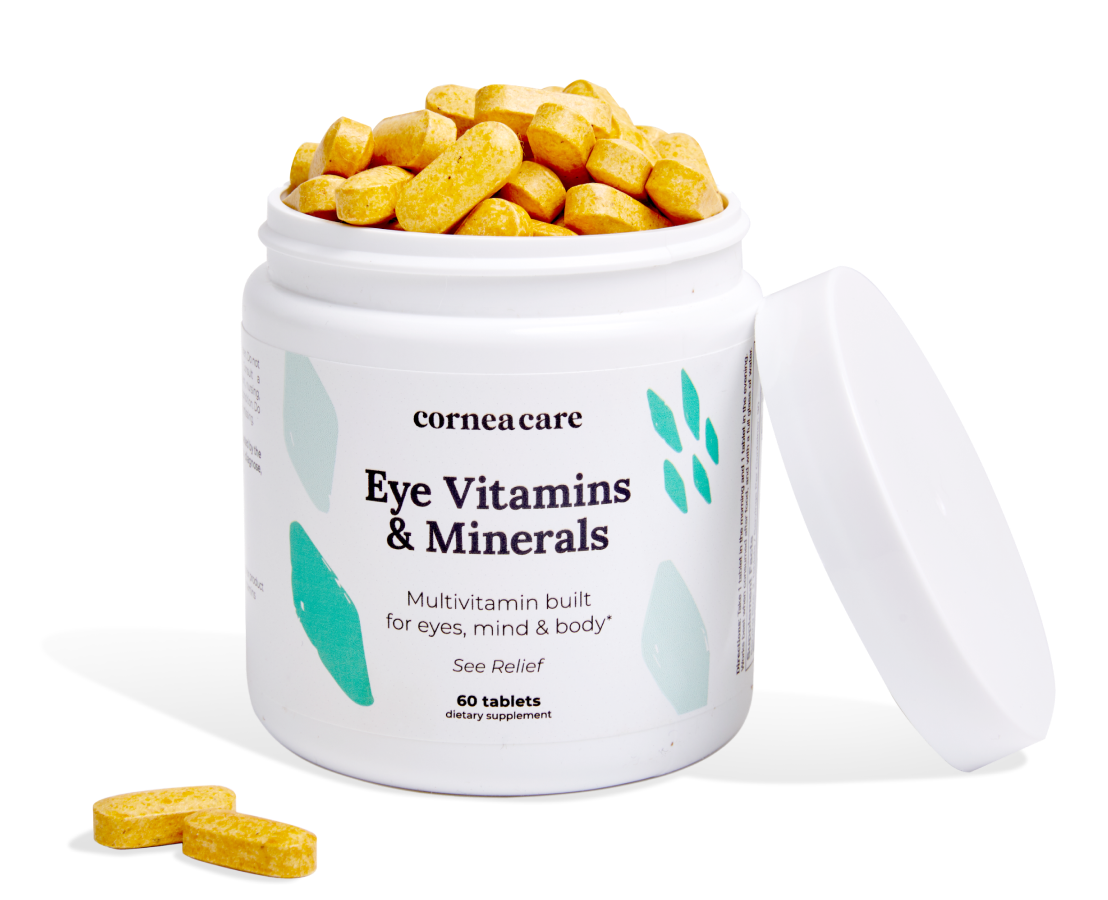 A single multivitamin to address the nutritional needs of your eyes, mind and body. 📦 Free shipping.
Blepharitis
Blepharitis (eyelid inflammation) is a common condition often caused by allergies or an overgrowth of bacteria. However, if you have crusty white mucus on your eyelids and eyelashes, along with inflammation, then you may have a condition called Demodex blepharitis.
CorneaCare self-heating warm compresses and cleansing eyelid wipes can help clear your eye discharge. In the case of Demodex blepharitis, however, you may require further treatment.
Styes
Yellow mucus eye discharge may occur with a small bump on the eyelid called a stye. In this case, meibomian glands can become clogged and infected leaving oil on the eyelids.5
With a stye, you may also experience eye pain and light sensitivity. It is important not to squeeze the yellow pus from the stye, because you could cause an infection. Try placing a warm compress over the affected eye to reduce discomfort, and see your eye doctor for diagnosis and treatment.
Treatment for White, Stringy Mucus in Eyes
When white, stringy mucus in your eyes is caused by allergic conjunctivitis, treatment options may include:1
Cold compress to soothe eyes
Preservative-free artificial tears to dilute allergens and moisten eyes
Anti-allergy eye drops to reduce allergic reaction
Oral antihistamine medications to treat allergies internally
Allergy immunotherapy to prevent reactions to allergens
Other recommendations that can be helpful are:
Knowing and avoiding your allergens (allergy testing can help you identify your triggers)
Use eyelid wipes to remove dust, pollen, and other allergens from eyelids
Shower and change clothes when returning home from outside
Keep your contact lenses and cases clean
How to Manage Eye Mucus Discharge
Wiping away a small amount of eye discharge in the morning with a clean finger is usually fine. A daily eyelid hygiene routine can help keep your eyes healthy, reducing eye discharge and preventing future problems that may cause excessive eye mucus.
If your eyelids stick in the morning, then a warm compress applied over your eyes can help loosen up the eye discharge. However, if thick eye discharge occurs often, speak with your eye doctor (optometrist or ophthalmologist) to determine the cause and receive a treatment plan to follow.
You can use CorneaCare eyelid wipes to clean away eye discharge and keep your eyelids healthy.
If you wear contact lenses, be sure to remove them at night and replace them as often as recommended by your eye doctor. Also be sure to use the proper contact lens solutions to keep your lenses clean.
Preservative-free artificial tears can keep your eyes moist and refreshed, reducing allergens and other causes of eye discharge.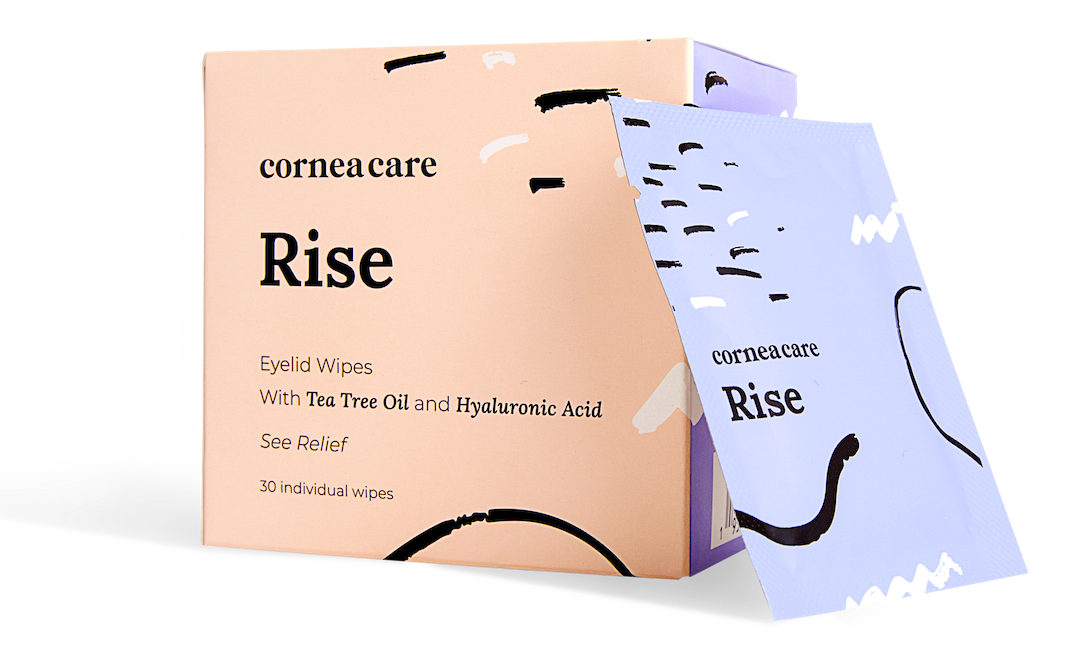 Perfect for eye dryness, itching, burning, and crusting/flaking of eyelashes. Free shipping 📦
Mucus Fishing Syndrome and White Stringy Mucus in Eyes
Mucus fishing syndrome is a condition caused by pulling out white, stringy mucus from the eyes. "Fishing" out the strings of eye discharge causes eye irritation which then causes additional eye mucus.6 In fact, you should never use your fingers or other objects to remove eye discharge yourself.
Putting It All Together
Healthy eyes produce eye discharge that's generally no cause for concern. However, excessive eye mucus can cause eye irritation and other symptoms. Following good eye care practices including eyelid hygiene can keep your eyes healthy and reduce the likelihood of developing eye problems.
Eye discharge, eye gunk, eye goop, or eye boogers, whatever you call it, there are many different causes for excess eye mucus. Most causes of watery eyes or morning "sleep" eye discharge are harmless, and you can simply cleanse it away with eyelid wipes or a warm washcloth.
However, if you develop more troublesome types of eye discharge, such as thick mucus, yellow mucus with a stye, crusty flakes in your eyelashes, or persistent white, stringy mucus, make a call to your eye doctor for an eye exam.
Want to take care of your eyes but not sure where to start?
What's Next
Learn to love your eyes! Read more eye health and wellness tips on our blog.