So can you really get pink eye from a fart?
The term "pink eye" is often used to describe any type of redness to the white part of the eye called the sclera. Conjunctivitis is used by doctors to describe inflammation of the lining of the eye, which sits on top of the sclera. There are many types of conjunctivitis and an ocular exam is needed to find the cause. The most common causes are viruses, bacteria and allergens. We will examine the many causes of pink eye and determine if it is possible to get pink eye from a fart.
Key Points
Pink eye, also called conjunctivitis, is non-specific and refers to any inflammatory condition of the membrane that lines the eye, called the conjunctiva.
The most common types of conjunctivitis are viral, bacterial and allergic.
The treatment for pink eye depends on the cause but may include topical eye drops, warm or cold compresses, artificial tears, and good hygiene.
You brush your teeth,
moisturize your skin,
what about your eyes?
What is Pink Eye?
Pink eye is redness of the sclera, the white part of the eye.1 Conjunctivitis refers to an inflammatory condition of the membrane that lines the eyelids and covers the exposed surface of the sclera. A pink eye diagnosis is nonspecific. A doctor trained in ophthalmology or optometry can diagnose the type of pink eye based on patient history, symptoms, and an examination of the eye. Patients with a new pink or red eye should seek eyecare immediately.
According to the Cleveland Clinic, there are an estimated 6 million cases of pink eye each year.2
What are Common Causes of Pink Eye?
The three most common causes of pink eye are allergens, viruses or bacteria.
Allergic Conjunctivitis
Allergic conjunctivitis is a common immunological hypersensitivity disorder that affects up to 40% of the population, often called an allergic reaction. Rhinitis (a "runny nose") frequently presents with allergic conjunctivitis. The number of patients with allergic conjunctivitis has substantially increased and initial presentation includes itching and swelling of the eyes that impact one's quality of life. Only 10% of patients see a doctor for ocular allergies because they manage symptoms themselves with over-the-counter therapies.
Often, a general practitioner under-treats or misdiagnoses ocular allergies. Itching and blurry vision are the most common symptoms of ocular allergy and they often occur simultaneously with nasal symptoms.3
Papillae are visible around the superior limbus of the conjunctiva of the eye in new, acute cases and may lead to cobblestoning and limbal lesions known as Horner-Trantas (Trantas') dots containing eosinophils. In contrast, trantas' dots are signs of chronic ocular allergies like vernal keratoconjunctivitis and atopic keratoconjunctivitis. Stringy mucus threads are a common feature of chronic forms of conjunctivitis.2
Allergic conjunctivitis can be seasonal or perennial based on the presence of the allergen. Perennial allergens are often dust mites or animal dander.
Viral Conjunctivitis
Viral conjunctivitis is the most common infectious cause of pink eye. The symptoms may vary and are likely to resolve on their own without treatment.3 The most common symptoms are watery mucus discharge and bumps on the underside of the lid called follicles. Patients with viral conjunctivitis often have a history of recent illness.
Common Cold
The common cold can cause viral conjunctivitis. Consequently, the patient may have systemic symptoms including runny nose, sore throat or cough.
Coronavirus
Patients with a SARS-CoV2 infection can present with viral conjunctivitis because coronaviruses present in tears according to the CDC. Many investigations conclude the infection of SARS-CoV and HCoV-NL63 into human cells is mediated by more receptors than ACE2, although the exact mechanism remains unknown. SARS-CoV-2 viruses find the ACE2 receptor on corneal epithelium cells via the help of HSPG receptors in the eye's extracellular matrix.4
Herpes
Herpes simplex virus type 1 is the cause of the herpes simplex ocular virus and cold sores. Typically, herpes simplex affects one eye upon virus reactivation. HSV can cause scarring of the cornea leading to vision loss if not treated.5
Bacterial Conjunctivitis
Bacterial conjunctivitis is the second most common cause of infectious conjunctivitis but most cases resolve in 1 to 2 weeks. Eyelash mattering and sticky eyelids on waking without itching are typical symptoms.3 However, the discharge tends to be more green/yellow color when compared to the watery discharge present with viral conjunctivitis.
Finally, gonorrhea, a type of sexually transmitted disease, is estimated to affect 86.9 million adults.6 The ocular discharge is very mucopurulent which means it tends to be thick and cloudy.
Dry Eye
Dry eye has similar symptoms and is often misdiagnosed as pink eye. Its prevalence around the world varies from 5% to 34%.7 A trained eye care provider (ophthalmologist or optometrist) performs a slit lamp exam to differentiate dry eye from conjunctivitis.
Chat, share, and learn from our doctors, coaches and others like yourself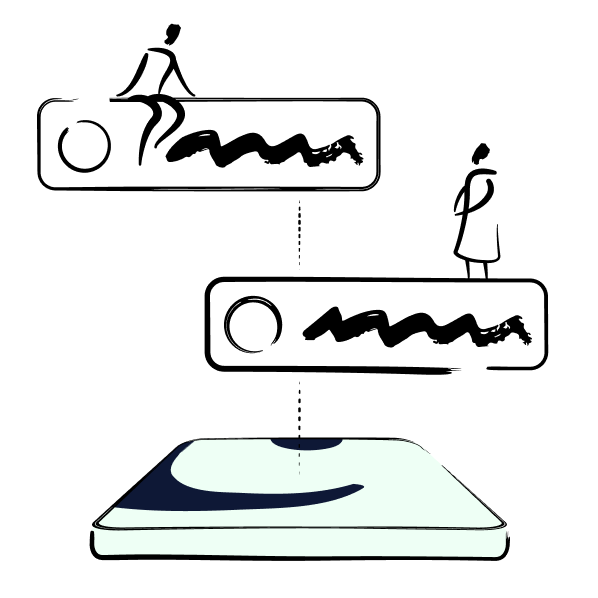 Symptoms of Pink Eye
Symptoms vary by the type of pink eye but may include:
Blurry vision
Mattering
Watery eyes
Pink or red color of the white part of the eye (sclera)
Swelling of the conjunctiva, which lines the sclera
Irritation or burning
Can You Get Pink Eye from a Fart?
As you have learned, pink eye is the result of a virus, bacteria or an allergic reaction. While, flatulence, commonly called "farting" is passing gas from the digestive system from the body. Flatulence is a normal biological process when food is digested resulting in a buildup of gas. Furthermore, methane is a byproduct of the digestion process expelled from the body by flatulence or exhaling. Flatulence usually only has a bad smell if it contains sulfur gas. Expelled gas is not able to cause pink eye and you cannot get pink eye from a fart.8
If Not, How do you get Pink Eye?
Viruses and bacteria can be very contagious and can spread from person to person in different ways. Specifically, germs are spread through close contact like touching or shaking hands, through air by coughing and sneezing, or by touching an object or surface with germs on it and then touching your eyes prior to washing your hands.9
Conjunctivitis Treatment
The treatment for conjunctivitis depends on the cause. Generally, doctors recommend you wash your pillowcases, practice good hygiene like hand washing, and discontinue your contact lenses during treatment.
Allergic Conjunctivitis
Allergic conjunctivitis treatment typically begins with avoiding the allergen, cool compresses and artificial tears. Topical antihistamines eye drops like Pataday or Lastacaft treat chronic symptoms. Still, some providers will recommend additional therapies like decongestants, mast cell stabilizers, or nonsteroidal anti-inflammatory drugs (NSAIDS). For more advanced cases, topical steroids offer short-term treatment.2
Additionally, a physician may order an allergy tests to provide evidence of an allergic basis for the patient's symptoms.2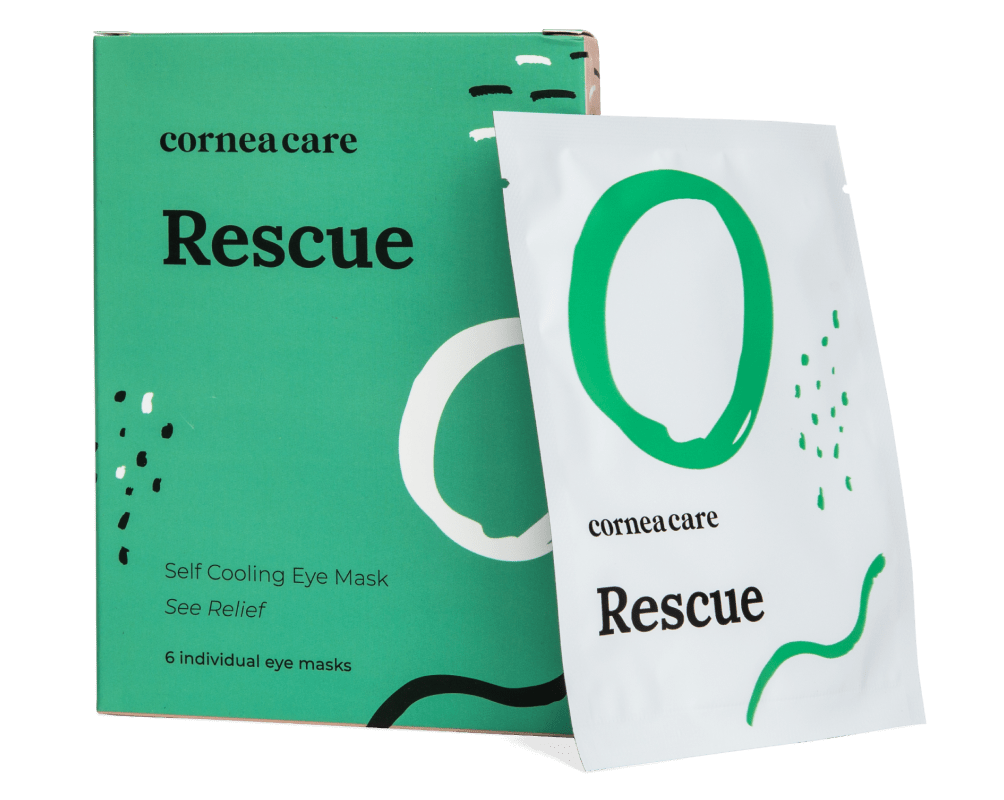 Perfect for sudden flare-ups of eye dryness, pain, burning, and swollen/inflamed eyelids. Free shipping 📦.
Bacterial Conjunctivitis
Treating bacterial conjunctivitis with a topical antibiotic will reduce symptoms and allow an earlier return to school or work. In cases of suspected conjunctivitis secondary to sexually transmitted diseases such as chlamydia and gonorrhea, systemic treatment in required in addition to topical antibiotic therapy.3
Viral Conjunctivitis
Artificial tears will soothe an eye with a viral infection. A cool washcloth or a cold compress can improve the look and feel of the eyes by constricting the blood vessels. Eyelid wipes remove any debris and mucus on the eyelashes.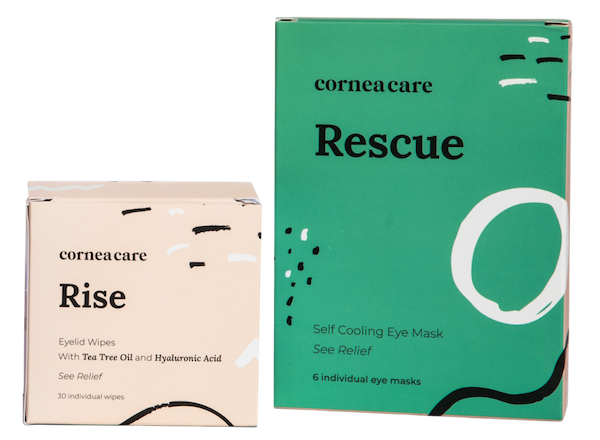 Perfect for eye dryness, burning, itching, pain, crusting/flaking of eyelashes and inflamed eyelids. Free shipping 📦.
Putting It All Together
The term "pink eye" is non-specific, generic term for a red eye. Conjunctivitis is due to an allergen, bacteria or virus; therefore, farts are unable to cause pink eye because they are made of methane gas,not a pathogen. Thus proper identification and treatment of pink eye can improve signs and symptoms more quickly.
Want to take care of your eyes but not sure where to start?
What's Next
Learn to love your eyes! Read more eye health and wellness tips on our blog.