Whether it's the holiday season or summer that's got you thinking about hitting the road, don't let dry eye symptoms ruin your plans. Our travel tips for dry eye will get you prepared. So book that flight or map out your road trip without worrying about chronic dry eye disease.
Key Points
A few healthy lifestyle changes will prepare you to travel comfortably with dry eye
Eyecare essentials belong on your packing list (Jump to packing list)
Be sure to pack a pair of glasses for your trip, if you normally wear contact lenses
No one taking your
dry eyes seriously?
Keywords
Dry eyes, dry eye symptoms, travelers dry eye, eye strain when driving, eye pain when flying
Taking the First Step
Dry eye disease, also known as dry eye syndrome, is a chronic condition affecting over 30 million Americans and 300 million people globally.¹
Caused by instability to the eye's tear film and inflammation, symptoms include redness, burning, irritation, gritty sensation, and blurry vision. Dry eye disease can affect your lifestyle, including your travel plans for business or pleasure.2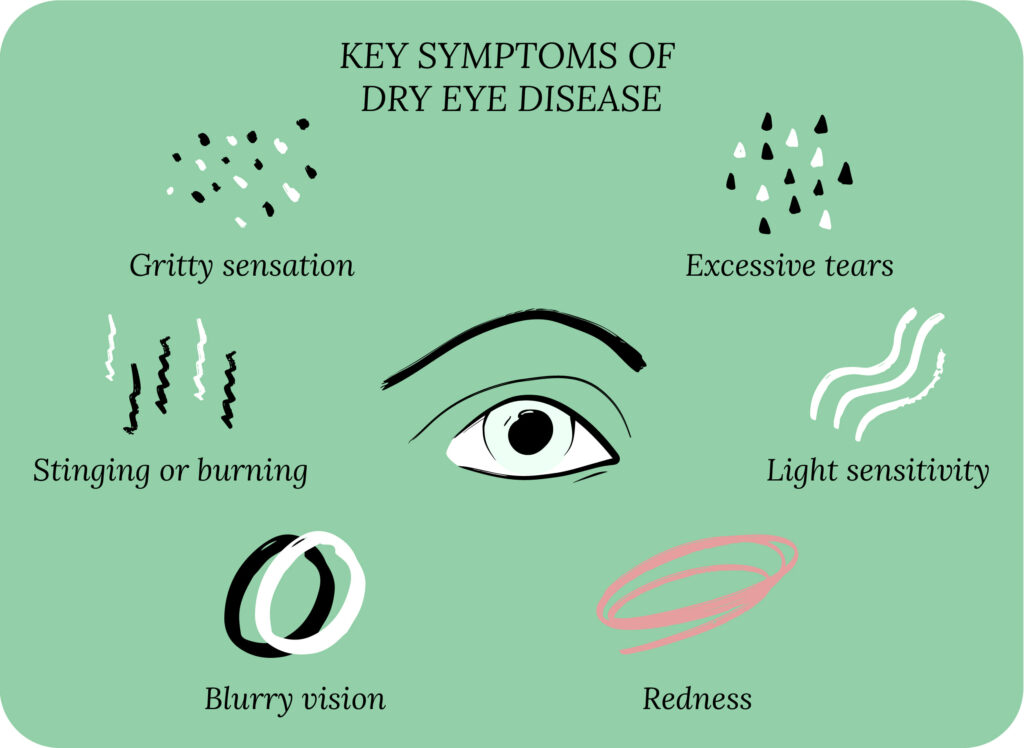 In this article, we offer travel tips and suggestions to help prevent symptoms of chronic dry eye. A few lifestyle changes,3 good eye hygiene, and our eye health packing list will set you up for a great trip whether you're flying or driving.
Top Travel Tips to Keep Your Dry Eyes Healthy
These simple recommendations can keep your eyes healthy while you travel, and they're good habits to adopt at home too:
Always remove contact lenses before falling asleep.
Use a gentle eye makeup remover to clean off makeup at bedtime.
Always wash your hands or clean them with hand sanitizer before you touch your eyes.
Stay hydrated with plenty of water and non-caffeinated beverages.
Use warm compresses to rest your eyes and keep your tear film healthy.
Take regular screen breaks with the 20-20-20 rule: look 20 feet away from your device, hotel TV, or airplane movie screen every 20 minutes for at least 20 seconds.4
Wear sunglasses that protect against UVA and UVB rays while driving or at the beach.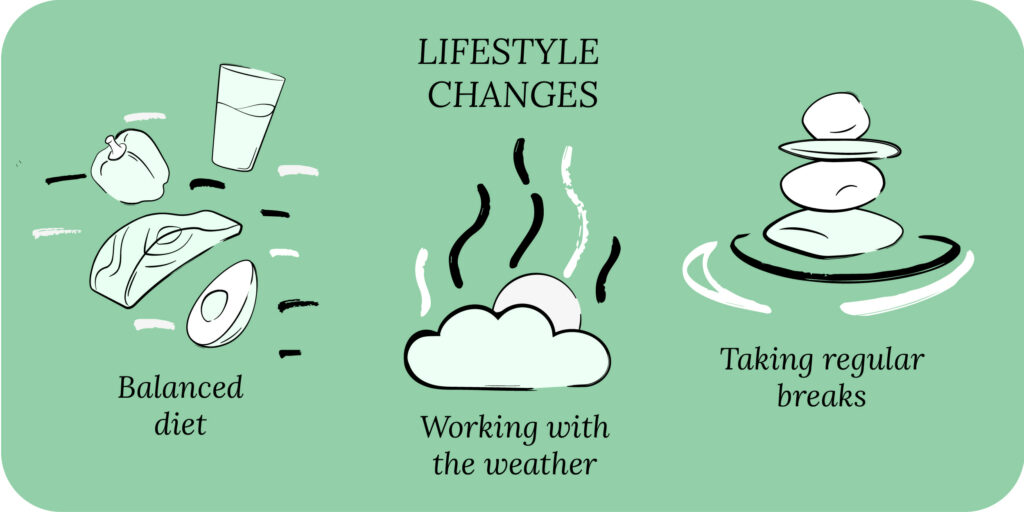 Road Trip Travel Tips for Dry Eye
Living with chronic dry eyes can impair your vision over time. Studies have demonstrated that people with dry eyes may have slower response times when driving, which can be potentially dangerous.7
When you drive you tend to blink less often. This intense concentration can cause eye strain while driving and increase the evaporation of your tears. The rapid evaporation creates symptoms of dry eye.
A few preparations and lifestyle changes can help you drive more safely with dry eye disease.
Grab a Bottle of Artificial Tears
Lubricate your eyes with artificial tears before driving, and re-apply as needed during your road trip. Keeping your eyes hydrated can help you avoid unpleasant symptoms while traveling. CorneaCare's Recover preservative-free artificial tears come in a multidose bottle, which makes them perfect for travel! You no longer need to carry around countless vials.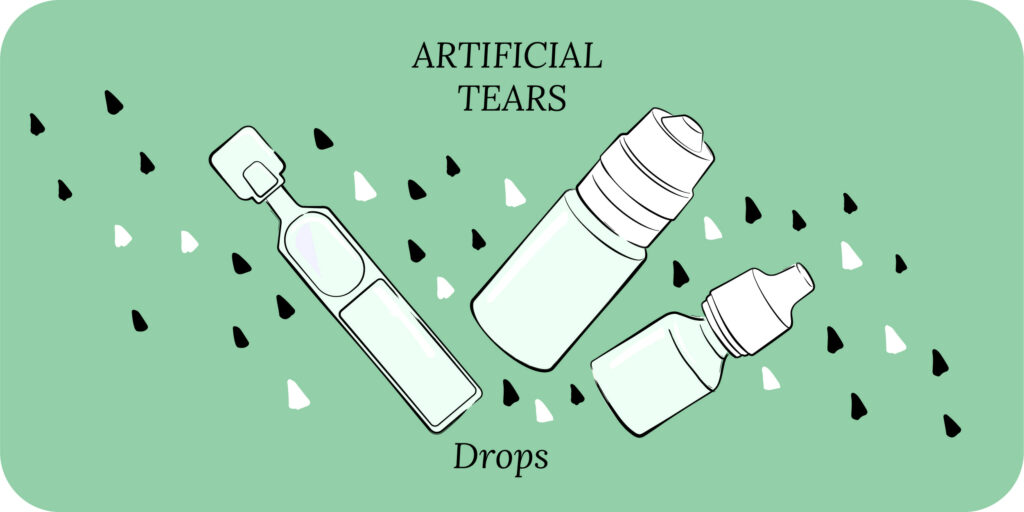 Switch to Glasses
Wearing a pair of glasses will minimize dry eyes while driving. Contact lenses on a short drive should be fine, but for long drives, glasses are the better choice.
If you drive at night, glasses with anti-glare coating can help reduce the strain and discomfort caused by bright headlights.
Wear sunglasses that protect against UVA and UVB rays while driving during the day.
Adjust Your Vents
Try not to chill or heat your car too much, as all that dry air will dry out your eyes. Be sure the air vents in your car are not pointing directly into your face. The airflow can dry out your tears causing dry eye symptoms while you're driving.
Plan Regular Roadside Breaks
Visiting scenic overlooks or rest stops can give your dry eyes a much-needed break from the strain of a long drive. Sit back, close your eyes and allow fresh tears to coat your eyes. Re-apply a few drops of artificial tears before you hit the road again.
Air Travel Tips with Dry Eye Symptoms
If your travels involve spending a few hours on an airplane, you'll want to take extra steps to keep your eyes healthy and comfortable during your flight.
It's common for travelers to experience dry eyes and eye pain while flying. The airplane cabin's air-conditioned and pressure-controlled dry environment can exacerbate dry eye symptoms. The dry air caused by low humidity causes decreased moisture for your eyes, which can result in dry eye discomfort for passengers and crew alike.5,6
The following travel tips and recommendations can help you avoid "travelers' dry eye" on your next trip.
Prevent Dehydration
Being dehydrated can make your dry eye symptoms worse. This is easy to avoid by choosing water instead of alcoholic beverages or caffeinated drinks during your flight. Fill up on extra fluids before, during, and after take-off. If you do choose to drink beer, wine, coffee, or tea, alternate with plenty of water to stay hydrated.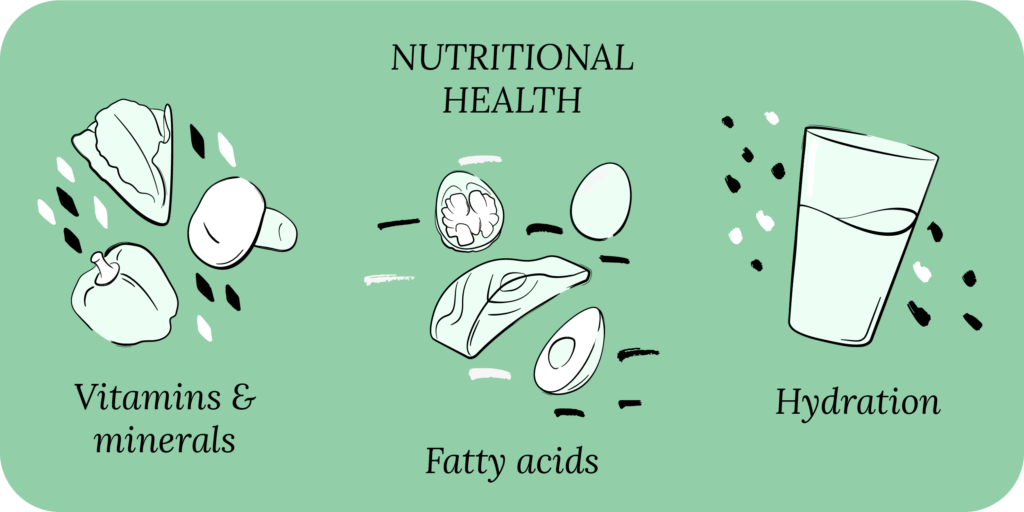 Use Artificial Tears
A few drops from a bottle of artificial tears before, during, or after your flight, can be very effective at reducing the discomfort caused by dry eyes. Check out CorneaCare's Recover preservative-free artificial tears in a multidose bottle, or purchase tears at your local drug store.
Wear Your Eyeglasses
A pair of glasses instead of wearing contact lenses while you fly can help reduce dry eye symptoms. The airplane cabin's dry air increases the chances of dry eye discomfort for contact lens users.
Choose a Sleep Mask
While it's restful, sleeping on an airplane can be hard on dry eyes. Be sure to turn off the air vent above your seat (or change its direction) and wear an eye mask. CorneaCare's Rest self-heating warm compresses are perfect for travel to protect your eyes from the dry air while you sleep.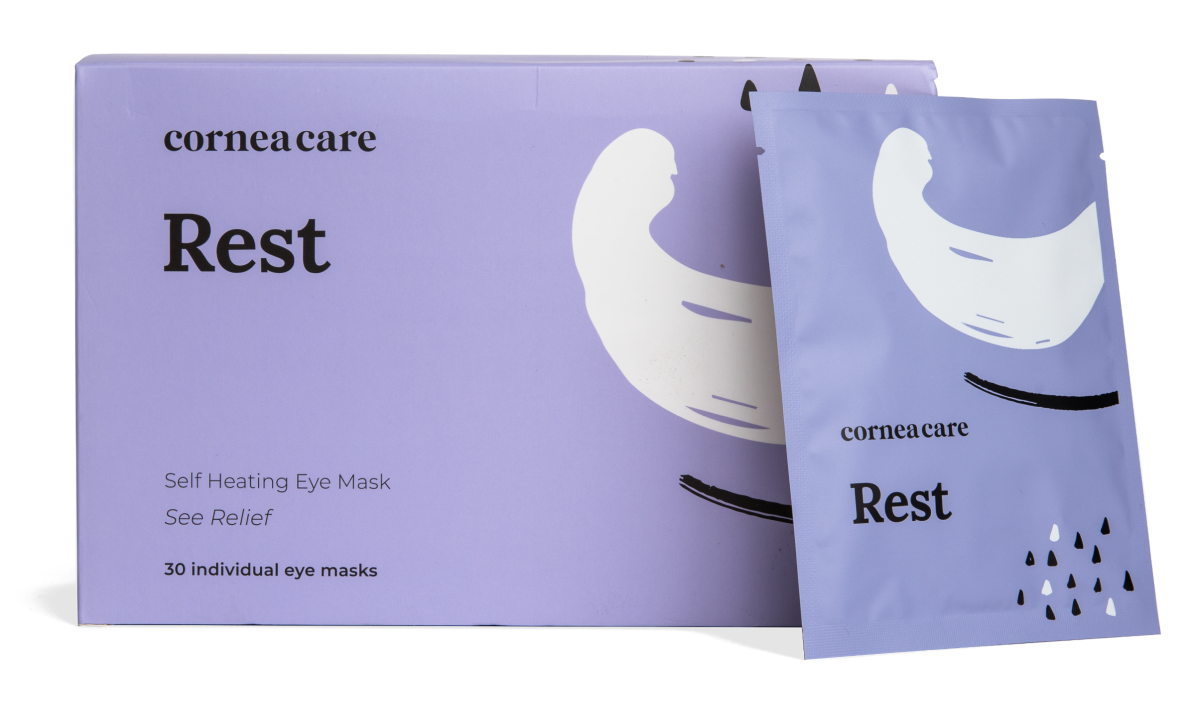 Perfect for eye dryness, fatigue, tearing, and puffiness of the eyelids. Free shipping 📦.
Travel Tips with Dry Eye Packing List
If you'll be flying, remember to review the TSA rules for carry-on liquids. Each container must be less than 3.4 ounces, and they need to all fit together in a 1-quart bag.8
If you wear contact lenses, be sure to pack a cleaning solution. Don't use water to clean your contact lenses. Choose a travel size for the carry-on, and pack a larger container in your checked luggage.
CorneaCare Rise eyelid wipes need no rinsing and will refresh your eyes while relieving eye dryness, itching, and burning.
CorneaCare Rescue self-cooling compresses for cool immediate relief for red, inflamed skin around your dry eyes.
CorneaCare Rest self-heating warm compresses provide instant warmth for eye dryness, fatigue, tearing, and puffy eyelids. Moreover, they are individually-packaged, don't require a microwave and are perfect to sleep in, so they're great for travel!
A bottle of artificial tears, also called lubricating eye drops. Use a preservative-free kind in a multidose bottle, like CorneaCare Recover, so you don't have to carry around loose vials.
A pair of glasses to wear in place of contact lenses during long flights or drives.
The glasses prescription from your eye doctor in case you need to replace your eyeglasses or contact lenses while traveling.
Plenty of water to keep your body hydrated.

Perfect for eye dryness, burning, itching, grittiness, crusting/flaking of eyelashes and inflamed/swollen eyelids. Free shipping 📦.
When to See an Eye Doctor While Traveling
Being prepared for good eyecare while traveling is important. And there are some eye conditions that must be treated immediately to avoid permanent damage or loss of vision.
If you or your travel companions experience any of these symptoms, remove contact lenses and contact an eyecare or healthcare professional right away:
Pain
Redness
Loss of vision in one eye or sudden blurred vision
Unusual discharge from your eyes
Sudden changes in your vision, such as floaters or flashes of light
Putting It All Together
Dry eye disease doesn't have to stop you from traveling for work or pleasure. With a few lifestyle changes, good eye hygiene, and our recommended eyecare necessities, you can head out to see the world through your healthy eyes.
So book that flight or gas up the car and have a great trip!
Want to take care of your dry eyes but not sure where to start?
What's Next
Learn to love your eyes! Read more eye health and wellness tips on our blog.