Key Points
Warm eye compresses are cloths or eye masks that contain heat applied directly to the eyelids.
People who suffer from dry eye disease, styes, meibomian gland dysfunction and blepharitis benefit from using a warm eye compress.
Eyelid hygiene includes warm compress, cold compress and eyelid wipes can greatly improve overall eye health and wellness.
No one taking your
dry eyes seriously?
Keywords
Blepharitis, conjunctivitis, dry eye disease, eyelid hygiene, meibomian gland dysfunction, warm compress
Taking the First Step
When your eyes don't feel good, you just want relief.
Warm compresses, when used correctly, are an effective and easy eye treatment to help alleviate symptoms from common eye conditions. They are also a fantastic tool to use as part of a daily eyelid hygiene regimen, along with eyelid wipes in the morning and cold compresses throughout the day.

Perfect for eye dryness, burning, itching, grittiness, crusting/flaking of eyelashes and inflamed/swollen eyelids. Free shipping 📦.
Show your eyes some love and, at the same time, improve your eyelid gland function (critical in helping your eyes produce tears and stay moist) with relaxing, warm eye compresses.
What is a Warm Eye Compress?
A warm eye compress is simply a cloth, pad or mask with moist or dry heat applied to the eyes. Most eye doctors recommend 10-15 minute applications for maximum relief.
The heat from the warm eye compress aids in stimulating the meibomian glands that line the edge of the eyelid. When these glands are stimulated, oil flows easily into the eyes to help stabilize the tear film.¹ This can help slow down tear evaporation, bringing comfort to your eyes.¹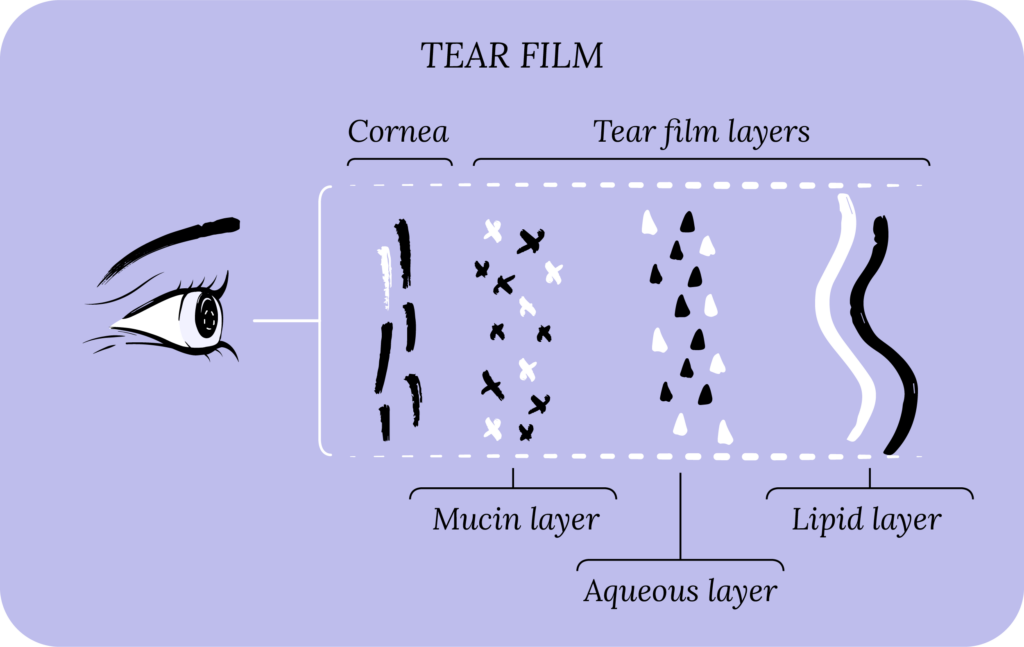 You can make your own warm compress at home, or try a pre-made version, like a warm compress mask or heating pad.
Homemade Moist Heat Warm Compress
You can make a warm compress at home using a clean washcloth and warm water.
You can either dip the washcloth in warm water and ring it out or wet a towel and place it in a ziplock bag in the microwave for one to two minutes (Try 30-second heating intervals until you achieve the ideal temperature).¹ Be careful when handling the towel and before placing on your eyelids as it may be hot to the touch.
Homemade moist warm compresses only stay warm for about five minutes, so you will need to reheat and reapply for maximum benefits.
Do-It-Yourself (DIY) Dry Heat Warm Compress
Dry heat warm compresses are another option for applying heat to your eyes without water.
Typically, you'd use a microwavable warm compress mask, heating pad, or a sock filled with uncooked rice. Place the pad, mask, or sock in the microwave for a few minutes (again, heating at 30-second intervals). Remove carefully and apply to the eyelids.
If you suffer from dry eyes, you may find that dry heat is not for you. Moist heat allows for more hydration to the eyelids and surface around the eyes and may be more comfortable.
Chat, share, and learn from our doctors, coaches and others like yourself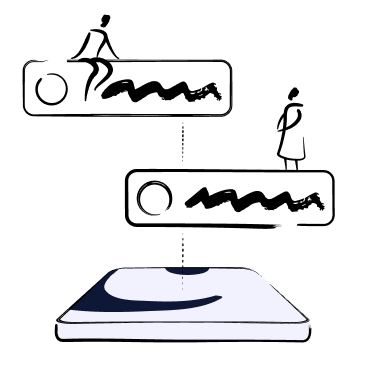 Convenient Self-Heating Warm Compress
CorneaCare's Rest Self-Heating Warm Compress Masks provide constant warmth at approximately 104° – 110° F for up to 30 minutes.
You can use these convenient warm compresses anytime, anywhere – no microwave required. Even better, they contain only four ingredients that deliver hydrating comfort to the eyelids.
To use:
Get comfortable!
With clean hands, open the packet and unfold the eye mask.
Free the ear loops.
Close your eyes, and gently place the mask on your eyelids while placing the loops around your ears.
Leave the mask on for 10-15 minutes while listening to your favorite music, book or podcast.
Remove the mask and rinse your eyelids with water or a gentle cleanser if desired.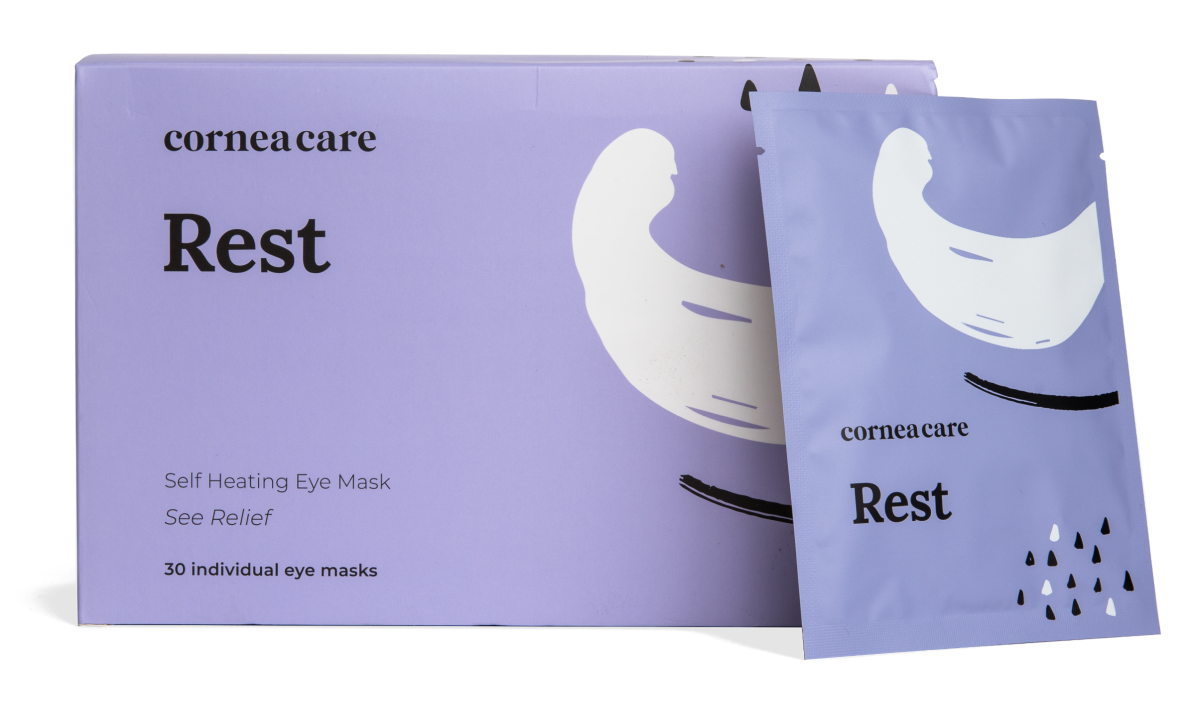 Perfect for eye dryness, fatigue, tearing, and puffiness of the eyelids. Free shipping 📦.
When to Use Warm Compress on the Eyes
You really don't need a specific reason to use a warm compress. Applying warmth to your eyelids and face is a wonderful way to wind down before bed each night.
However, eye doctors recommend warm compresses for some eye conditions to alleviate symptoms and stimulate the natural oils and tears in your eyelid glands.
Warm Eye Compresses for Eye Conditions
Dry Eye Disease: A chronic condition (also known as dry eye syndrome) caused by unstable tear film that affects more than 30 million Americans. Dry eye symptoms include burning, pain, watery eyes, itchy eyes and a grittiness feeling. The heat from a warm compress helps to open the meibomian glands to improve oil gland function which helps stabilize tears and improve tear production.¹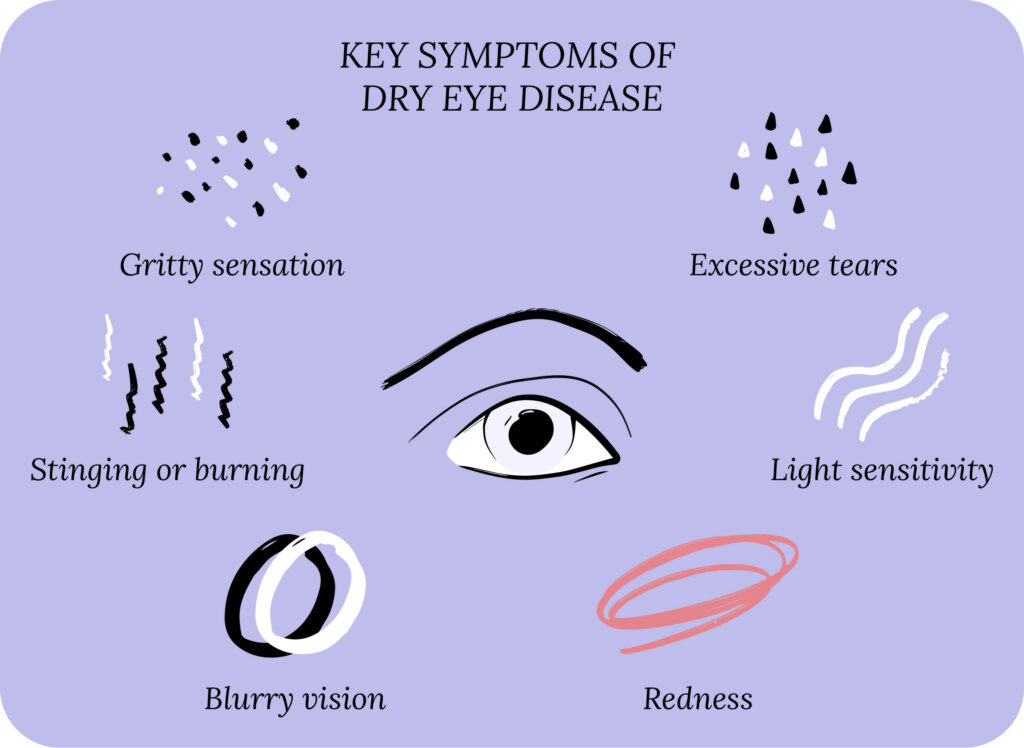 Meibomian Gland Dysfunction (MGD): A group of disorders where the meibomian glands are damaged, blocked or don't function well, and thereby under-secrete the oil necessary for your tear film secrete too little or too much oil, resulting in dry eye symptoms and eyelid discomfort.³
Chalazion: A swollen and blocked oil gland at the eyelid margin that forms a small lump under the eyelid. Chalazion can occur commonly in people with MGD. ⁵
Hordeolum (Stye): When a chalazion becomes inflamed, it's called a stye, which causes pain and redness of the eyelid. A stye may also be caused by bacterial infection.²
Blepharitis: A noncontagious eye condition that causes dry eye symptoms and leaves dandruff-like flakes on your eyelashes.⁴ It is caused by MGD, bacteria and mites close to the eyelashes.⁴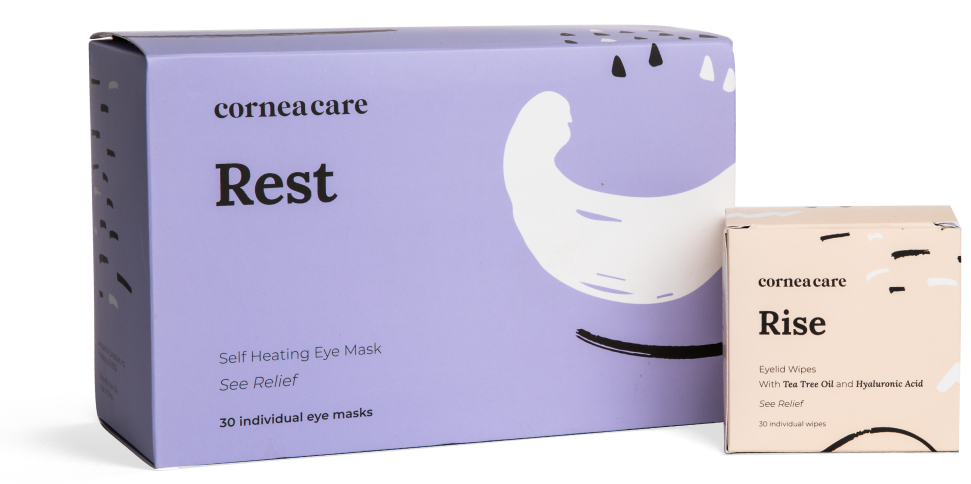 Perfect for eye dryness, burning, itching, crusting/flaking of eyelashes and inflamed eyelids. Free shipping 📦.
Conjunctivitis (Pink Eye): Can be contagious (caused by a virus or bacteria) or non-contagious (caused by allergies, called allergic conjunctivitis).⁶ Classic pink eye symptoms are burning, red eyes, and sticky discharge.⁶ With pink eye, a crust forms on the outer eyelid, sometimes making it difficult to open your eyes in the morning.⁶ It is important to note that while a warm compress will help loosen the discharge that has formed on the outside of the eyelid, a cold compress may bring more relief and reduce inflammation.⁷ In addition, your eye doctor may prescribe eye drops to clear up the infection if a bacterial source is suspected .⁶
Putting it all together
Many home remedies, like warm compresses, are easily accessible and can make a significant difference in helping your symptoms.
Whether you suffer from an eye condition or just want to pay more attention to your eye health (we sure hope everyone does!), warm compresses are the perfect addition to your eyelid hygiene routine. Taking 5-10 minutes to wind down at night with a warm compress, cup of tea and your favorite music impacts your eye health, and helps reduce stress.
Our eyes are finally joining the self care revolution!
Want to take care of your dry eyes but not sure where to start?
What's next
To learn more about eyelid hygiene, check out this article.