Key points
While many of us experience dry eye symptoms intermittently, a patient with dry eye disease experiences them constantly.
Watery eyes and blurry vision are common dry eye symptoms.
You can have dry eye symptoms with a completely normal eye exam.
No one taking your
dry eyes seriously?
Keywords
Blurry vision, frustration, hopelessness, pain, redness
Taking the first step
Dry eye disease (DED) is also known as dry eye syndrome, keratoconjunctivitis sicca and ocular surface disease. DED is not just about dry eyes; it has a pervasive impact on a person's physical, emotional and functional wellbeing. Common symptoms of dry eye include redness, irritation, gritty sensation, pain, blurred vision, and many more.1 We all experience these symptoms at times, such as after spending hours on the computer or watching a long movie. For many of us, these symptoms are temporary, but for DED patients, these symptoms are constant, debilitating, and can be a detriment to their eye health and overall wellbeing.
Types of dry eye disease
To understand how and why you get dry eye symptoms, lets quickly review the types and causes of dry eye disease. There are two main types of DED:2
Aqueous deficient – not making enough tears
Evaporative – tears evaporate too fast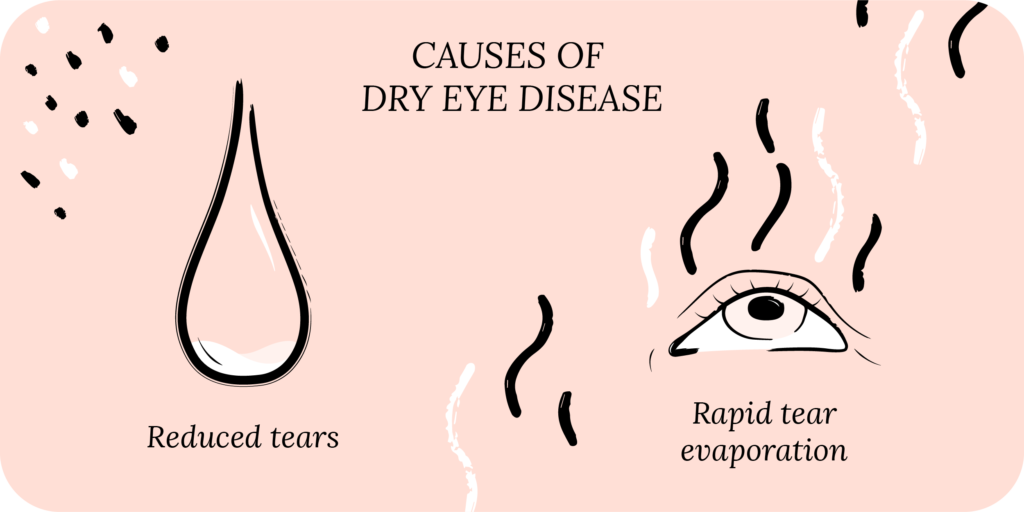 With aqueous deficient, there is decreased tear production from the lacrimal gland, leading to tear film deficiency. This can be caused by autoimmune conditions (Sjögren's syndrome, rheumatoid arthritis and sarcoidosis), medical conditions (menopause, hormonal changes, cancer and thyroid problems), and oral medication side-effects (antihistamines, antidepressants, decongestants, diuretics and birth control pills).
With evaporative DED, there is tear film instability and rapid tear evaporation. This can be caused by contact lens use, eye surgeries (LASIK), meibomian gland dysfunction, blepharitis, eye infections (corneal ulcers) and prolonged use of eye drops with preservatives that can damage the surface of the eyes. Various other eye conditions and eye problems can be associated with evaporative DED (allergic conjunctivitis, viral conjunctivitis, and glaucoma).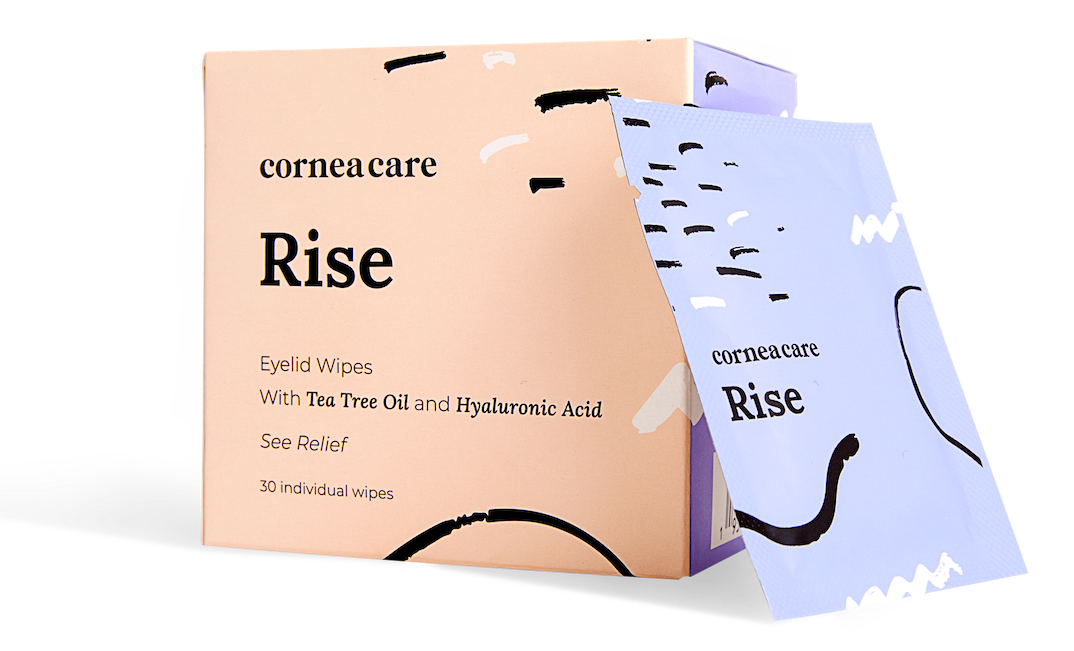 Perfect for eye dryness, itching, burning, and crusting/flaking of eyelashes. Free shipping 📦
Eye symptoms in dry eye disease
Your tear film protects the cornea, which is the clear portion in front of the eye. There are more nerve endings per square millimeter on the cornea than anywhere else, making it the most sensitive part of your body! In DED, your tear film does not work well, either because of decreased tear production or rapid tear evaporation. Without the protection of the tear film, the nerves in the cornea can become overstimulated, leading to dry eye symptoms. For example, you may feel a "foreign body sensation" when your eyelids move over your cornea when you blink. You may experience watery eyes or excessive tearing because the cornea over-stimulates the lacrimal gland to produce tears. The eyes may look completely normal on exam, but the patient could have severe dry eye symptoms because the corneal nerves are affected.
The typical dry eye symptoms include:3
Redness
Pain
Irritation
Dryness
Gritty feeling
Scratchy or sandy sensation
Light sensitivity
Crusting of eyelashes
"Stringy" discharge from eyes
Blurry vision
Burning
Watery eyes
Itching
Red or inflamed eyelids
Heavy eyelids
and the list goes on and on!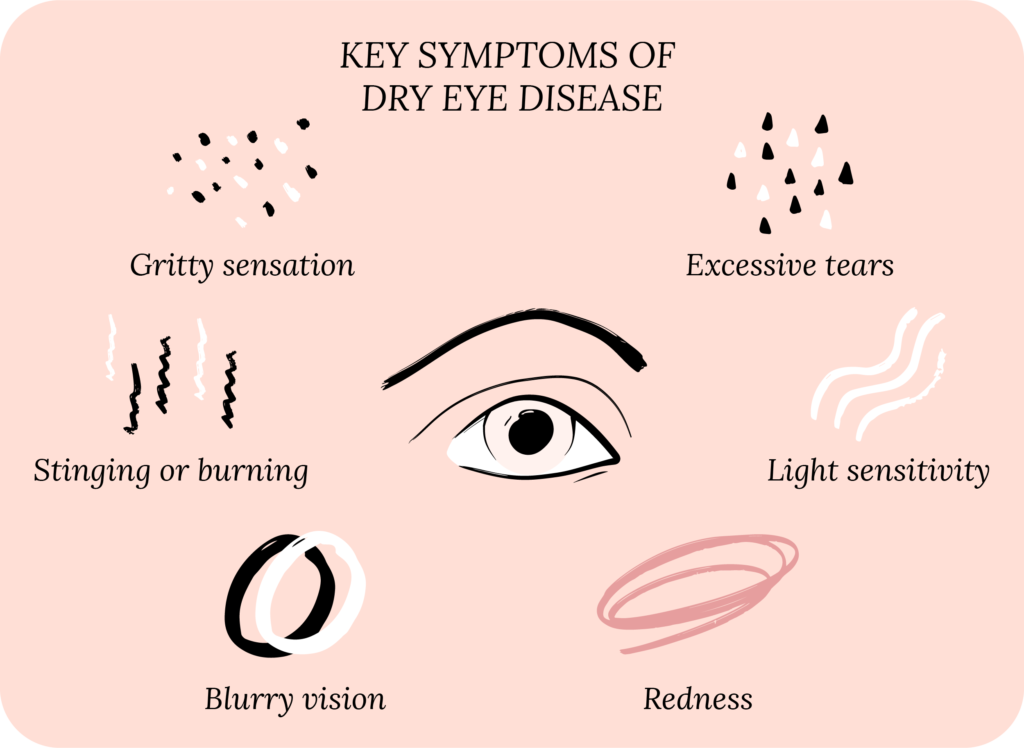 DED can cause a variety of symptoms, but listing them is one thing, and experiencing them is another. This is why we pay so much attention to each DED patient's journey, because their symptoms and how they experience them are critical to building a trusting relationship and a therapeutic plan.
Bodily symptoms in dry eye disease
How can dry eyes cause issues with your body? Ask any DED patient, and they'll tell you DED is a whole-body condition. Constantly experiencing or worrying about symptoms of dry eye can take a physical and emotional toll. Many patients express restlessness and the inability to "sit still." Some individuals also experience fatigue and malaise, especially if your dry eye symptoms interfere with your sleep.4 Headaches are another common complaint, resulting from difficulty focusing due to blurry vision.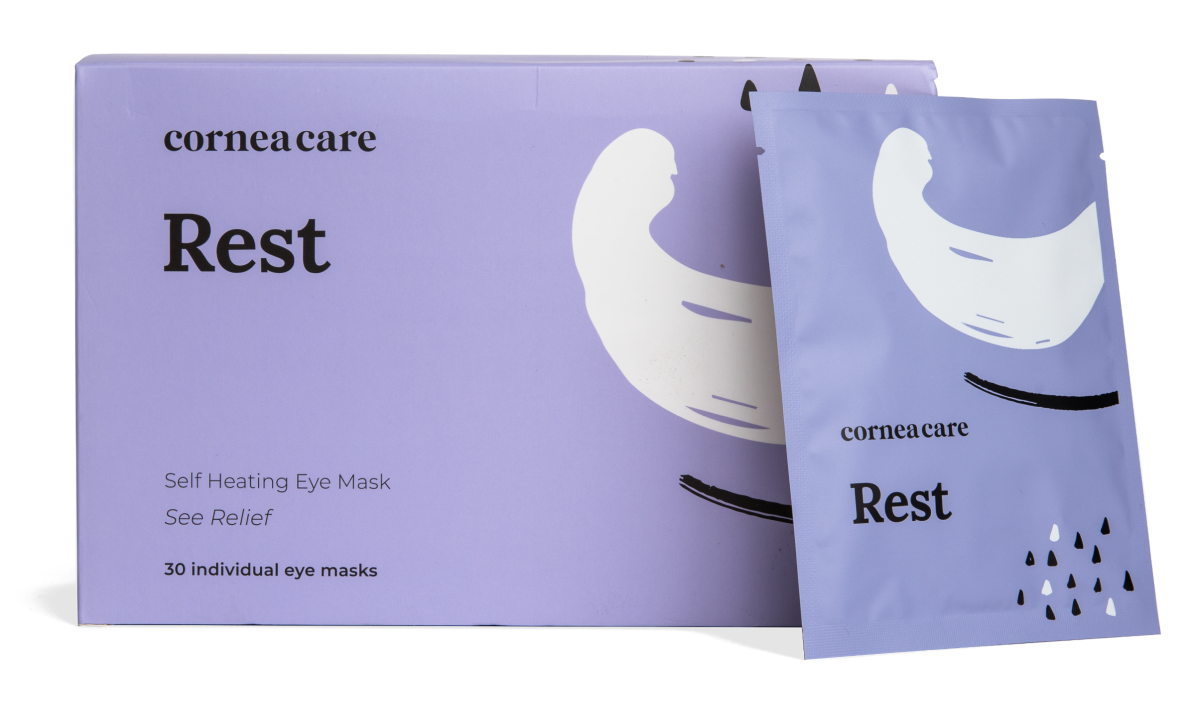 Perfect for eye dryness, fatigue, tearing, and puffiness of the eyelids. Free shipping 📦.
Let's also not forget that DED is associated with several systemic conditions, which have their own bodily symptoms. For example, Sjögren's syndrome can cause dry mouth, rheumatoid arthritis can cause joint pain, thyroid disease can cause heart problems, and menopause can manifest in many different ways. The presence of DED adds to the burden of these systemic conditions, meaning you have to take care of both the general health problem and the chronic dry eye symptoms.
Environmental impact on dry eyes
Most cases of dry eye are a mix of aqueous deficient and evaporative, with many contributing risk factors, including environmental, occupational and lifestyle.5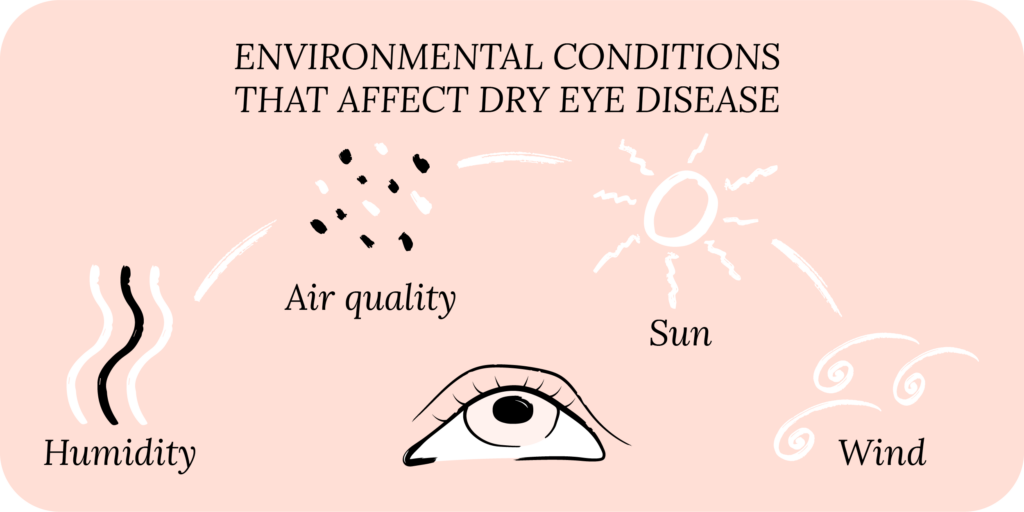 We use our eyes to navigate our environment. When you have DED, not only do you stop enjoying your surroundings, but the environment can significantly worsen your symptoms. For example, dry climate (low humidity), high winds, high UV index (intense sunlight) and poor air quality can all worsen DED symptoms. Air conditioning and ceiling fans are important environmental factors to consider in the home. These environmental factors can trigger your dry eye symptoms, and turn previously enjoyable outdoor activities into frightful experiences.
Functional symptoms of dry eye disease
DED can lead to a significant decrease in a person's ability to function.6 When we say function, we mean the things you do at home and things you do at work. Anything from paying bills to mowing the lawn to doing house chores can be difficult. At work, it's no easier. An important occupational risk factor for DED is screen time. Nearly all of us use computers daily, at work and at home. When you stare at a computer screen, your blinking can decrease significantly, causing or worsening symptoms of dry eye. Sending emails and zoom calls can be a hassle, and sifting through an excel sheet can be a nightmare.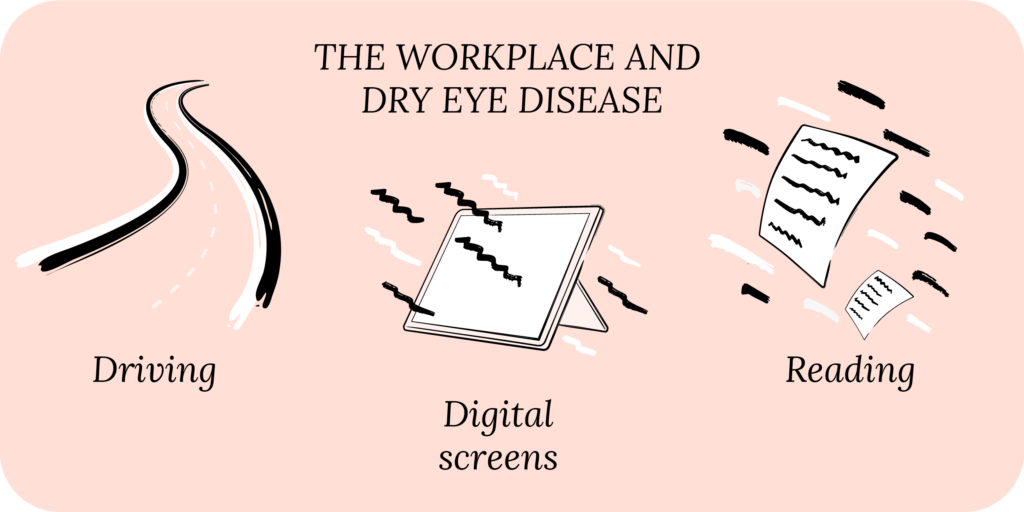 Emotional symptoms of dry eyes
When your eyes are constantly experiencing symptoms of dry eye, it takes a significant toll on you physically and emotionally. In fact, rates of depression and anxiety are 2-3x higher in DED patients compared to people without DED.7 People with DED are also fearful of when their symptoms might "flare up," leading to panic attacks. Not to mention, no one around you takes your dry eye symptoms seriously. The "go take some eye drops" advice does not work, and belittles people suffering from DED. All this leads to hopelessness, frustration and apathy, which ultimately causes treatment failure.
Chat, share, and learn from our doctors, coaches and others like yourself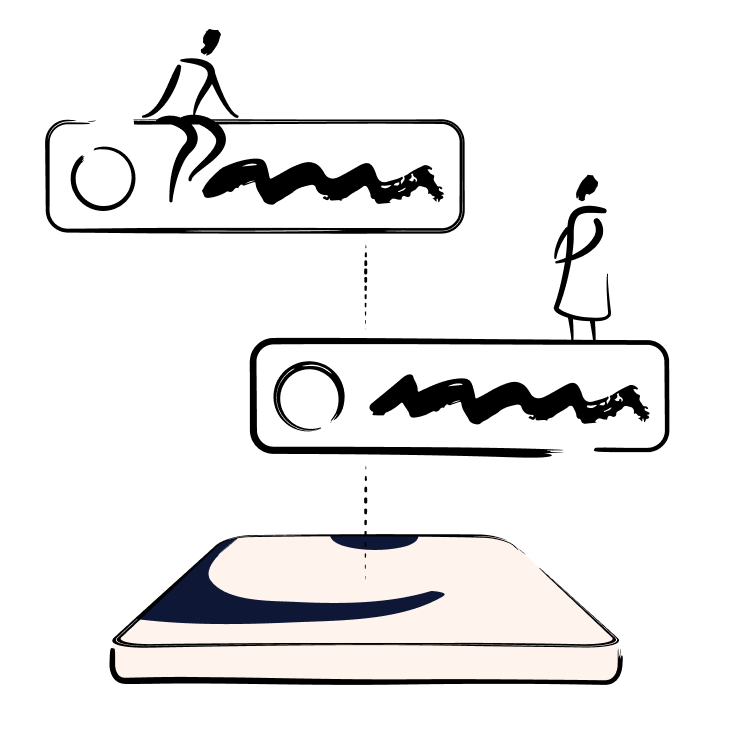 Social impairment with dry eye disease
Being in social settings can be stressful when you have DED.8 Having to think about your eyes constantly is distracting for the mind and makes it difficult to hold a conversation. Not only that, people may wonder why you are blinking so frequently, or why your eyes are watery, or why you need to put in artificial tears. Your family, friends and co-workers likely do not understand the extent of your struggle, and may downplay it. The combination of your symptoms and your social network not understanding DED makes it difficult to enjoy social gatherings. People with DED can develop social anxiety and fear of new settings, and would rather stay indoors and isolated.
Why your dry eye symptoms matter
Your ocular surface is linked to your eye care, healthcare, and overall wellbeing. DED may resolve itself, but most often, you need to start treatment to prevent any long-term effects.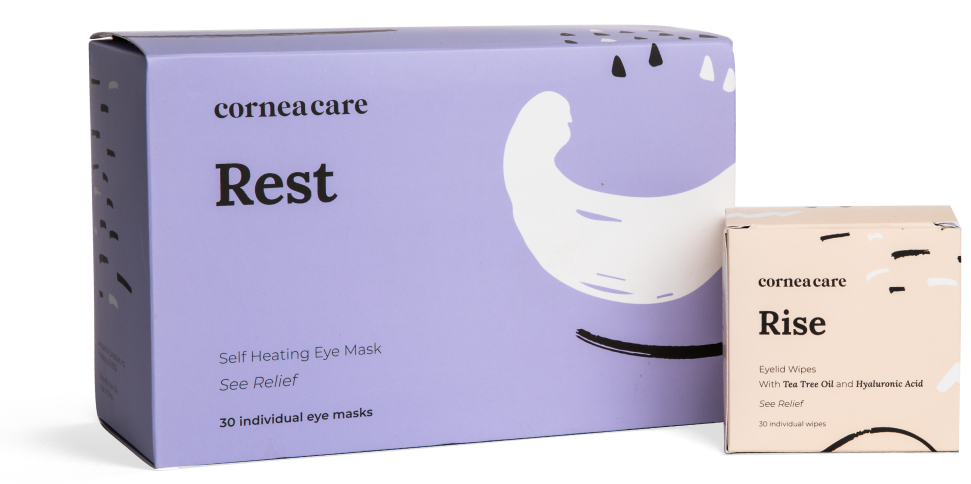 Perfect for eye dryness, burning, itching, crusting/flaking of eyelashes and inflamed eyelids. Free shipping 📦.
Paying attention to symptoms of dry eye can help your eye doctor (ophthalmologist or optometrist) discuss specific treatment options with you. For example, if your main symptoms include blurry vision, burning, watery eyes or foreign body sensation, we may want to supplement with artificial tears and gels or ointments for lubrication.
If you get stringy discharge, crusting and eyelid swelling, we may recommend warm compresses, eyelid wipes, and omega-3 fatty acid supplements. If your symptoms become worse by dry air, using a humidifier is a good option.
In addition to over-the-counter treatments, prescriptions drops such as cyclosporines (Restasis), or in-office procedures such as punctal plugs to block your tear ducts, may be helpful.
Putting it all together
We get it. Dry eye disease is a very personal experience, and we're here to listen. We want to hear your story and tell you that everything you're experiencing is real. As we keep saying over and over again, DED is not just about dry eyes.
We want to tell you that there is hope. By learning more about DED and sharing your story with us and others, you're taking the foundational steps towards healing. An effective dry eye treatment plan is built around listening, learning, implementing and consistency. We are here to help you create such a plan and conquer your DED.
Want to take care of your dry eyes but not sure where to start?
What's next
We think everyone should take our Dry Eye 101 course. Find it here!
If you've already taken it, amazing! Check out more articles in the Continuing Education section below.