Whether you were born with one eye or lost an eye as an adult, you may be wondering if you can legally drive with one eye. If you have permanent vision loss in one eye, called monocular vision loss, due to trauma or a health condition, you can drive with one eye. As long as the vision in your functioning eye is sufficient to pass a vision test, you will be able to drive.1
The primary features of monocular vision are a lack of depth perception and poor peripheral vision on one side. These limitations may cause challenges in your daily activities, including your driving ability. However, most people with good vision in their other eye can learn to live well with monocular vision and safely drive with one eye.1
Key Points
You can legally drive with one eye throughout the United States and Canada.
If you lose vision in one eye as an adult, it can take up to a year to adjust to living with monocular vision.2
To obtain a valid driver's license you will need to pass certain vision screening tests that show you have good vision in your functioning eye.
Want to take care of your eyes but not sure where to start?
Reasons You May Lose Sight in One Eye
Monocular vision means you suffer visual impairment in one eye or have lost an eye. You may be blind in one eye, or your eyes are unable to coordinate properly with each other to process images correctly.
Monocular vision results in reduced depth perception, meaning you are less able to determine where an object is in space. This is especially true of close-up objects that are within three feet of you.
Poor depth perception with monocular vision is a result of the loss of stereopsis, which is present with binocular vision (sight in both eyes).
You may experience temporary or permanent monocular vision loss due to brain injury, trauma or loss of an eye, nerve damage, crossed eyes (strabismus), or lazy eye (amblyopia).
Certain medical conditions can also cause vision loss in one eye:
Eye diseases, such as diabetic retinopathy or glaucoma
Serious eye infection
Retinoblastoma (a childhood cancer of the eye)3
Ocular melanoma (a rare eye cancer that occurs in adults)4
Anophthalmia (birth defect where an infant is born missing one or both eyes)5
Can You Drive with One Eye?
It is legal to drive with one eye in both the United States and Canada, as long as you have adequate vision in your functioning eye. Each country and state has its own vision requirements that dictate the vision tests and driving tests you will need to pass to show that you have sufficient peripheral vision and horizontal visual field to drive with one eye safely.6
Further, you may need to submit documentation from an eye specialist (optometrist or ophthalmologist) authorizing that you can see well enough to drive.6
The vision test given at the DMV is similar to the visual acuity chart you're asked to read in your optometrist's office during an eye exam.
You will need to wear your corrective lenses, such as glasses or a contact lens, during the vision test if you need them to meet visual acuity requirements.
Driving Restrictions
Your vision screening results will determine whether the licensing agency gives you a driver's license with or without restrictions. Such driving restrictions may relate to when and where you can drive, and how soon you will need to return for another vision test to renew your license.6
If a vision specialist has determined that your night vision is impaired, your driver's license may include a driving restriction allowing you only to drive during daylight. Such a restriction added to your driving license or learner permit means night driving is not legal for you.
Restrictions may require you to have a rear vision mirror on the side of your blind eye or outside mirrors on both sides of your car. You may not be permitted to drive on highways or freeways, or above certain speeds.
If you have a progressive eye disease in your good eye, such as cataracts or glaucoma, which can gradually cause low vision, you may be required to submit documentation from your vision specialist in order to renew your driver's license.6
To learn more about the specifics for your location, check with your state's DMV (Department of Motor Vehicles) in the US, DVLA (Driver and Vehicle Licensing Agency) in the UK, or your local motor vehicle agency in Canada.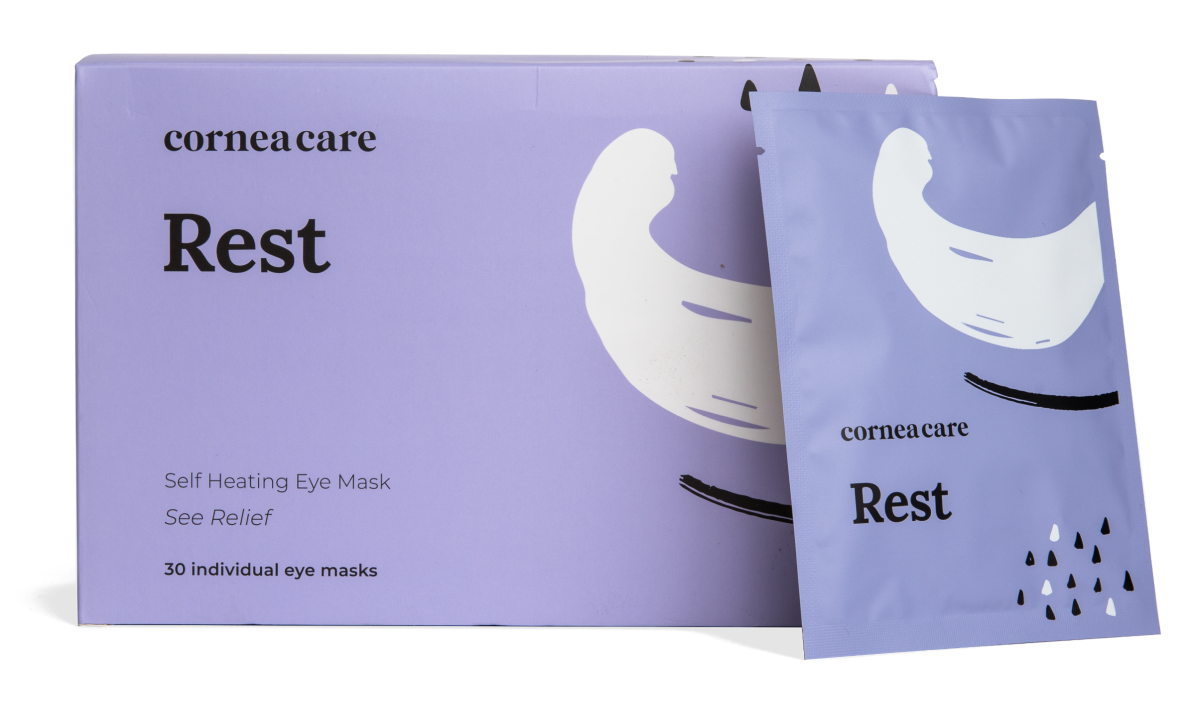 Perfect for eye dryness, fatigue, tearing, and puffiness of the eyelids. Free shipping 📦.
Is it Safe to Drive with One Eye?
It takes time and patience to adjust to vision changes, but many people do find they can safely drive with one eye.
If you've had monocular vision since childhood, you can probably judge distances and have depth perception almost equal to someone with vision in both eyes. With good vision in your functioning eye, you may be able to easily get your driver's license as a young adult.
By contrast, if you lose vision in one eye as an adult, there will be an adjustment period. It will take time before you are able to judge distances well and have adequate depth perception to drive safely. You may wish to visit a low-vision specialist, occupational therapist, or vision rehabilitation therapist for support in the beginning.
With practice, you can become accustomed to turning your head more to the side of your blind eye. This movement will help you expand your field of vision.7 Over time, you can train your eye to do the work both of your eyes did before.
Tips to Help You Safely Drive with One Eye
It will be important to test drive a number of cars to find the right fit for you. Some cars have more blind spots than others. Larger cars with larger rear windows may be safer if you drive with one eye. Cars with backup cameras and parking sensors can be very helpful as well.
Adding extra blind spot mirrors, especially on the side where you lack vision, can help you drive more safely.
Your reduced depth perception makes it harder to park your car, as it's more difficult to judge distance between vehicles.7 You'll need practice to gain confidence parking with monocular vision, but it's definitely possible.
Driving at night or in bad weather can be particularly challenging if you drive with one eye. It is best avoid such conditions.
Other safety tips to consider:
Drive below the speed limit.
Keep an adequate distance between your car and the car in front of you.
Put your phone away and out of sight.
Try using GPS with voice directions only instead of the visual map.
Use visual cues including road stripes and landmarks to judge distance.
Drive only when you feel alert.
Avoid driving in heavy rain or snow storms.
Add extra blind spot mirrors to your car mirrors.
Use side-to-side head movements to increase your field of vision.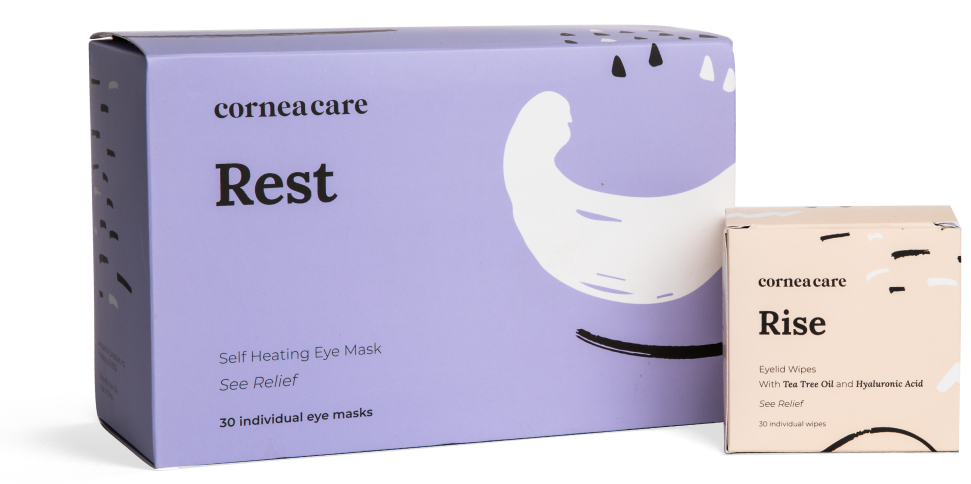 Perfect for eye dryness, burning, itching, crusting/flaking of eyelashes and inflamed eyelids. Free shipping 📦.
Temporary Loss of Vision in One Eye
In the case of temporary vision loss in one eye, driving is usually not recommended. It can take many months to adjust to the changes in peripheral vision and depth perception you'll experience with monocular vision.
There is also the chance of visual disturbance in the seeing eye while wearing a patch on the affected eye. This can be very dangerous while driving.8
Sudden vision loss in one eye can be a sign of an eye stroke. An eye stroke should always be treated as a medical emergency. Without immediate treatment, an eye stroke can result in permanent vision loss in the affected eye.9
During an eye stroke, an artery may be obstructed, depriving the retina of one or both eyes of oxygen. Lack of oxygen can cause the death of retinal nerve cells and loss of vision. Risk factors for eye stroke include glaucoma, smoking, heart disease, diabetes, high cholesterol, and high blood pressure. Eye stroke is more common in aging adults over 60, but can also affect younger people.9
Putting It All Together
You can legally drive with one eye. However, there will be an adjustment period especially if you lose your vision in one eye as an adult. Blind spot mirrors and plenty of practice will help you safely learn or relearn to drive safely with monocular vision.
Of course, it's important that you prioritize the care of your seeing eye with regular eye exams, good nutrition, eye vitamins, and daily eyelid hygiene.
You brush your teeth,
moisturize your skin,
what about your eyes?
What's Next
We know preserving the health and vision of your functioning eye is important to you! Read more helpful articles about eye health and wellness now.