Key points
Research shows that adding nutrients like lutein and zeaxanthin to your diet from whole food sources may protect your eyesight.
You can make simple swaps, like eating whole wheat bread instead of white, or throwing in a handful of spinach to your pasta or smoothie to get the vitamins and nutrients you need for eye health.
People experiencing vision problems such as dry eye disease, cataracts, glaucoma, macular degeneration may benefit from adding foods to their diet that contain good amounts of Vitamin A, C and E, omega-3 fatty acids and antioxidants.
Taking the first step
More than ever, people are starting to see the connection between nutrition and overall health. At CorneaCare, we believe that establishing good lifestyle habits can significantly impact eye health. Our expert eye doctors are asked more often by patients, "What are the best foods to improve eyesight?". We love that eye health and nutrition are finally crossing paths. We believe that a balanced diet with the proper vitamins and nutrients can greatly improve symptoms, like those from dry eye disease and other eye conditions, and impact the comfort level of your eyes. Moreover, a healthy diet for your eyes is also beneficial for your mind and body. When your eyes, mind and body feel good, you can do anything.
You brush your teeth,
moisturize your skin,
what about your eyes?
How does food impact eye health?
Before we dive into which delicious foods you can add to your diet to improve eyesight, let's first review how the parts of the eye work together for function and comfort.
The ocular surface
The ocular surface includes the cornea, tear film, the conjunctiva, and the eyelids. The ocular surface plays a vital role in protecting your eyes and experiences the most frequent injuries and infections due to exposure to the environment.¹ The ocular surface not only helps you see clearly, but helps your eyes feel comfortable.
Tear film and meibomian glands
Your tear film sits on top of the cornea, and is made up of three unique layers:²
Mucin layer – the "glue"
Aqueous layer – the "water"
Lipid layer – the "oil"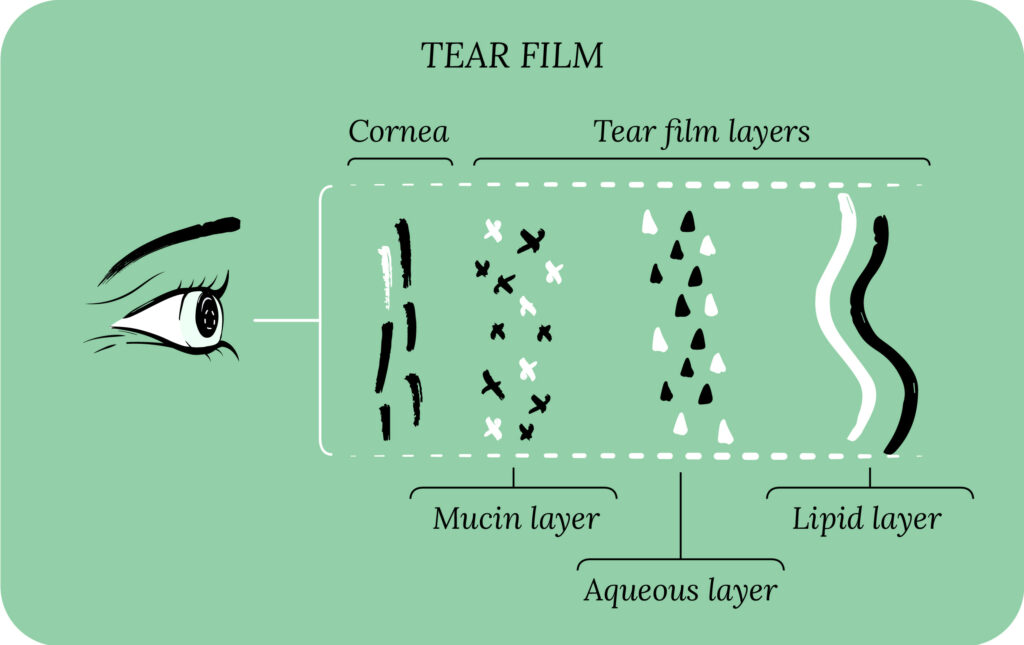 Tear film
The mucin layer is secreted by cells located in your conjunctiva, the clear film that lines the white part of your eye. The aqueous layer comes from the lacrimal gland and is the largest layer. The lipid layer is made up of oils secreted from your meibomian glands. These glands line the eyelid margin.
The mucin layer attaches to the cornea, the aqueous layer sits on top of the mucin layer, and the lipid layer sits on the aqueous layer. All three of these layers work to stabilize the tear film.
The eyelids
The eyelids protect the ocular surface from external hazards, and help with stabilizing your tear film. Several medical conditions can cause eyelid inflammation, including meibomian gland dysfunction, blepharitis, dry eye disease, allergies, and contact lens wear.² If your eyelids are not functioning properly, it can set off a cascade of problems to other parts of your eye.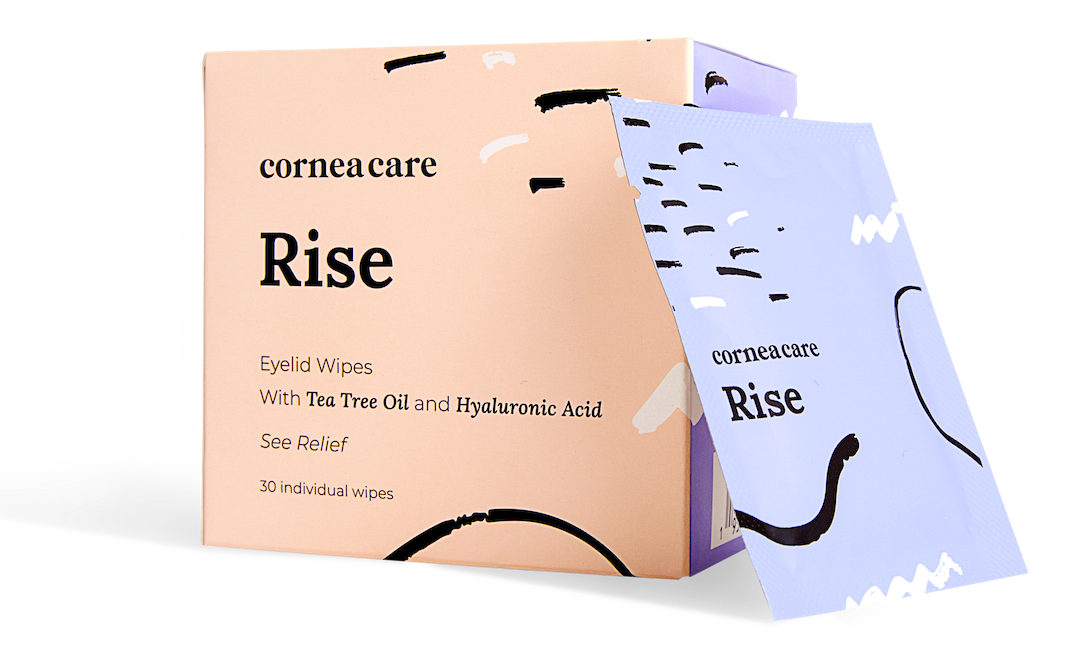 Perfect for eye dryness, itching, burning, and crusting/flaking of eyelashes. Free shipping 📦
Common eye problems that affect eyesight
You can see that eyes require a complex and delicate system working in harmony to stay healthy. If this balance is upset, problems can arise that affect eyesight and decrease your overall comfort level.
Dry eye disease
Dry eye disease affects more than 30 million Americans and is caused by tear film instability. Common symptoms include dry, watery eyes and itching, burning or gritty sensation. Symptoms are typically severe enough to interfere with daily quality of life. For more on dry eye disease, visit our Dry Eye 101 course. 
Cataracts
Cataracts cause clouding of the eye lens due to oxidation (cell damage) that builds up over age, and can lead to vision problems. 20 million Americans age 40 and over have cataracts in one or both eyes.³ 
Age-related macular degeneration (AMD)
AMD is an eye disorder that typically occurs in older patients. It affects central vision (needed for driving and doing regular tasks) and sharp vision, needed to see fine lines. Wet AMD occurs when blood vessels start to grow under the central part of the retina, called the macula, leading to blood and fluid leakage. It more commonly occurs when the macula thins over time as part of oxidation and the aging process, which leads to central vision blurring.³
Glaucoma
Glaucoma is a group of eye diseases that can damage the eye's optic nerve and result in vision loss and blindness. Glaucoma typically occurs when the normal fluid pressure inside the eyes starts to rise. With early treatment, you can prevent glaucoma from permanently affecting your vision.³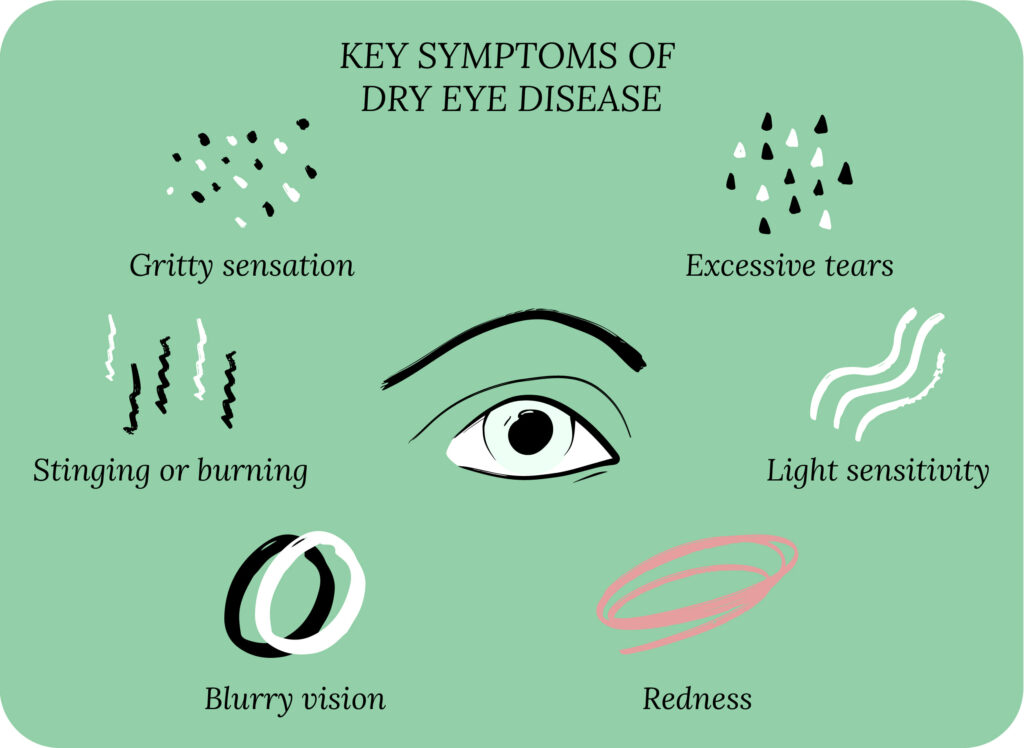 What are the best foods to improve eyesight?
While common eye diseases such as dry eye disease, cataracts, AMD and glaucoma cannot be treated by nutrition alone, adding these delicious foods to your diet along with your doctor-recommended treatments may improve your eyesight. Even better, these healthy foods are a great addition to any diet because of their powerful antioxidants and vitamin-packed properties.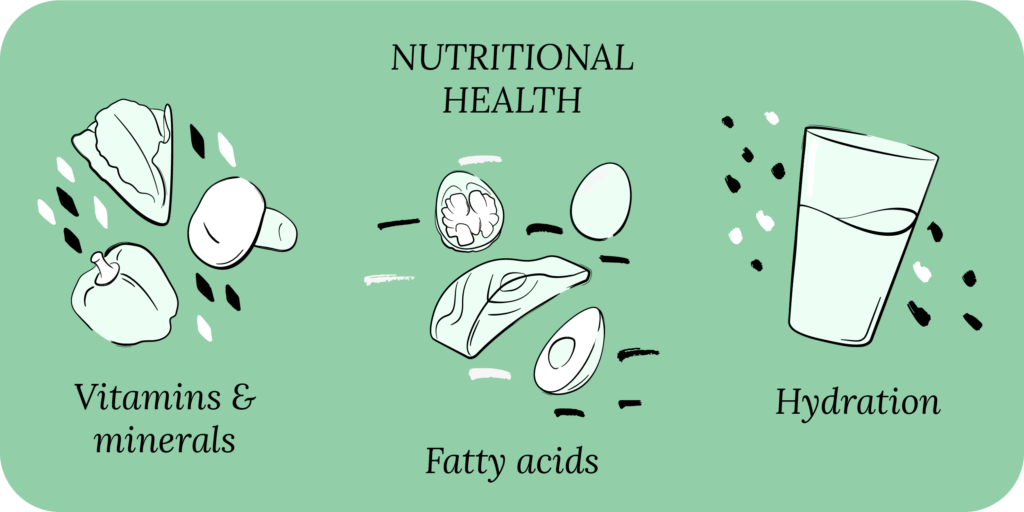 Leafy greens
Leafy greens like spinach, collard greens, Swiss chard and kale are amazing additions to any diet, but especially when it comes to eye health. Leafy greens contain lutein and zeaxanthin, which are carotenoids (potent antioxidant-rich pigments found in fruits and vegetables) that help remove free radicals that cause stress and damage to the eye.⁴ Leafy greens also contain high amounts of Vitamin A which helps with night vision and is beneficial for a healthy ocular surface, cornea and conjunctiva.⁷
You can add leafy greens to smoothies, pastas, salads and sandwiches. Start by adding a few cups to one meal during the day, and slowly work your way to including leafy greens at every meal. You may notice that along with your eyesight improving, your skin and overall health may start to improve from the anti-inflammatory properties of leafy greens. 
Whole grains, legumes, nuts and seeds
Whole grains sometimes get a bad reputation due to all of the diets that exclude them. However, when it comes to eye health, they may be a powerful food. Whole grains (wheat, oat, barley and rye), legumes (kidney beans and lentils), nuts (almonds, pecans, cashews) and seeds (sunflower seeds, chia seeds and flaxseeds) contain many essential vitamins and nutrients like Vitamin E, which protects the cells in the eyes from free radicals.⁵
A simple switch you can make is to swap your white bread for whole grain. You can also swap traditional pasta for whole wheat pasta. Some brands even make pastas made with legumes like lentils. While you're making your green smoothie in the morning, toss in a handful of oats for added texture and nutrient boost.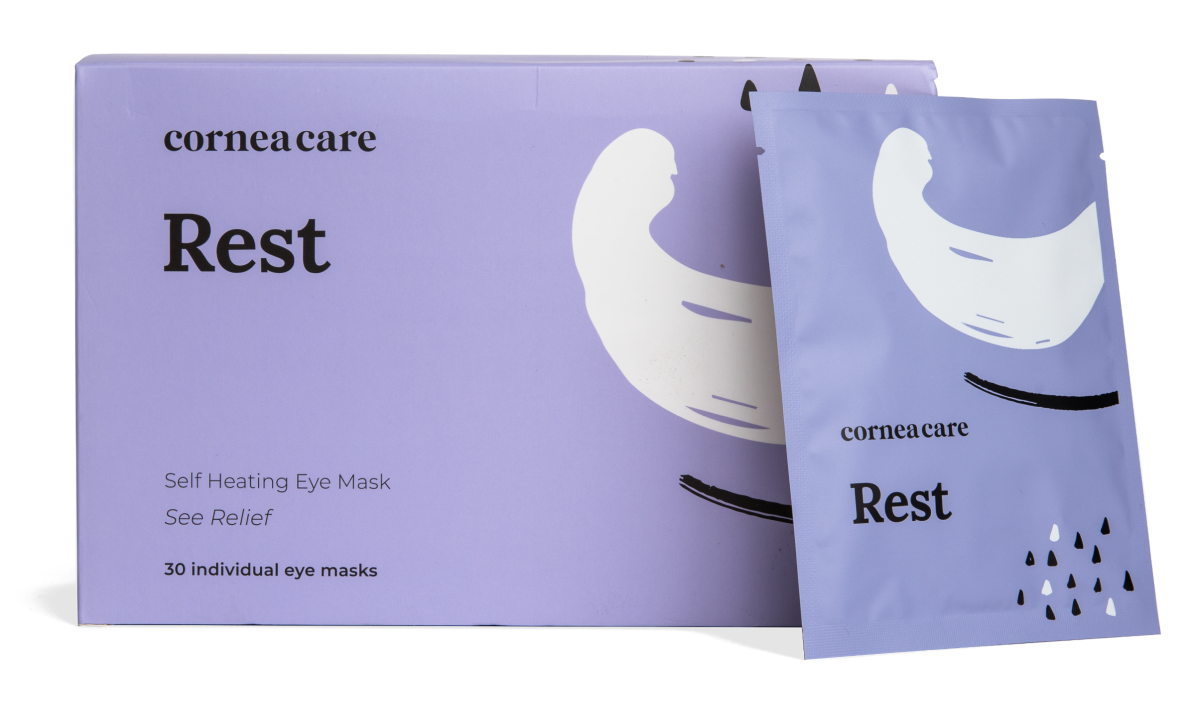 Perfect for eye dryness, fatigue, tearing, and puffiness of the eyelids. Free shipping 📦.
Citrus fruits
Adding citrus fruits like grapefruit, lemon, oranges and limes to your diet is a great way to get the important doses of Vitamin C. Researchers suggest that Vitamin C may lower your risk of developing cataracts and slow the progression of AMD.⁵ While drinking orange or grapefruit juice may seem like an easy way to get your Vitamin C, the excess sugar in juices may cause other issues that affect your health.
The best way to consume citrus fruits is to eat the whole fruit to get the added fiber benefits or add a splash of real lime or lemon juice to your water. While you're making your leafy green salad (complete with Vitamin-E-rich nuts and seeds), throw in a few slices of grapefruit or orange for a tangy kick, or blend into your dressing for even more flavor.
Orange veggies like sweet potatoes, bell peppers and carrots
We've all heard from a young age that carrots will give us good vision. There's actually a bit of truth behind what grandma used to tell us! Orange-colored veggies like sweet potatoes, bell peppers and carrots (and citrus fruits like oranges and tangerines) contain high amounts of carotenoids that help defend our eyes from age-related eye diseases such as AMD, cataracts and glaucoma.⁶
An easy way to ensure you are getting enough of these veggies each week is to chop up whole sweet potatoes, carrots, bell peppers and any other vegetables you have on hand, and roast them in the oven until tender. You can use them throughout the week on salads, in stir-fries and curries, and as a snack in between meals.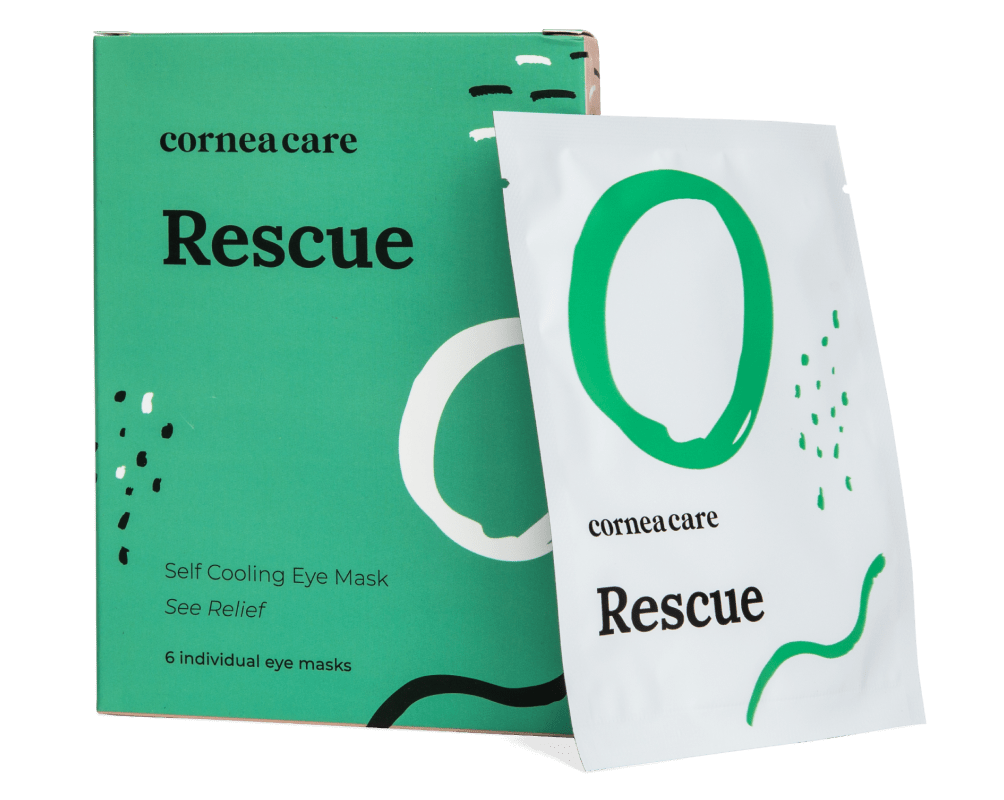 Perfect for sudden flare-ups of eye dryness, pain, burning, and swollen/inflamed eyelids. Free shipping 📦.
Sardines, mackerel and salmon
Essential fatty acids found in some fish can be highly beneficial in eye health. Omega-3 fatty acids may be helpful in treating dry eye disease because they are anti-inflammatory and improve the function of your nerves and nervous tissue. Fish like sardines, mackerel and salmon contain high Omega-3 fatty acids.⁸
While some may argue that eating sardines and mackerel is an acquired taste, even trying to incorporate small amounts into recipes can be helpful. Eating salmon 1-2x weekly can have great benefits. Choose wild-caught over farm-raised for the highest amount of omega-3 fatty acids. While you're building your salad full of leafy greens, nuts and seeds, and citrus, top it off with a delicious grilled or seared salmon. For a vegetarian option, you may consider Algal oil.
Did we miss one? Leave a comment in our community to share what foods you've added to your diet to improve your eyesight.
Want to take care of your eyes but not sure where to start?
Putting it all together
Taking care of your eyesight can be delicious! When doctors are asked "What are the best foods to improve eyesight", most recommend focusing on whole foods first and supplementing where necessary. By making a few small changes to your daily meals, you can make great progress with your eyesight and improve your overall health. You have nothing to lose by adding more fruits, veggies, whole grains and healthy fats to your diet. This is what revolutionizing eye care is all about.
What's next
Looking for more ways to incorporate eye health and wellness into your daily routine? Read more in our Eye Health and Wellness Blog.