Researchers have looked for a possible correlation between eye health and dementia. A new study found that eye diseases most common in older adults may be linked to an increased risk for dementia.
The UK Biobank study, published in the British Journal of Ophthalmology, studied more than 12,300 British adults, aged between 55 and 73, from 2006 to 2010, with a follow-up in early 2021.1
The study researched the links between systemic health conditions, vision impairments, and dementia. Systemic health conditions are those that affect the entire body, such as high blood pressure, diabetes, obesity, depression, and heart disease.
The study determined that the presence of these conditions along with certain eye diseases indicated a higher risk of dementia.
You brush your teeth,
moisturize your skin,
what about your eyes?
Key Points
New study finds a connection between eye health and dementia.
Visual perception problems can be an early sign of dementia.
Understanding visual perception problems can help caregivers support a loved one with dementia.
What is Dementia?
Dementia describes a severe loss of memory, language, problem-solving, and other thinking skills that interfere with daily life. The primary cause of dementia is Alzheimer's disease.2
Understanding the Different Types of Dementia
Dementia is not a single disease, but a general term that describes a range of different medical conditions caused by brain cell damage in certain areas of the brain. The outward symptoms in a person with dementia are serious memory loss and a decline in cognitive skills. The most common form of dementia is related to Alzheimer's disease.3
In Alzheimer's disease elevated protein levels cause communication problems between brain cells in the hippocampus, the area of the brain responsible for learning and memory.3
Vascular dementia is the second most common cause of dementia. This type of dementia is caused by small bleeds and blocks in blood vessels in the brain. In the case of an adult with mixed dementia, more than one type of dementia is present.2
Additionally, there are reversible conditions such as thyroid problems and vitamin deficiencies that may cause symptoms of dementia.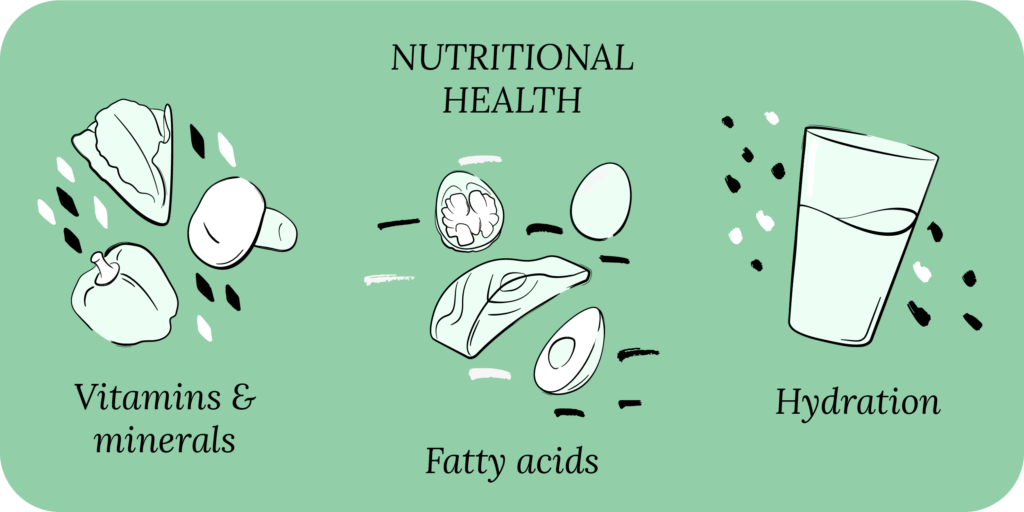 The Link between Eye Health and Dementia
The UK Biobank study determined that the following conditions were related to a higher risk of dementia, even when occurring alone:
heart disease
stroke
diabetes
hypertension (high blood pressure)
depression
When age-related macular degeneration was diagnosed in patients with any of these conditions, an increased risk of dementia was also found. Further, the risk of dementia was greater than in people with only macular degeneration or a systemic condition.
The study also found that the risk of dementia was increased, though not as dramatically, in participants with cataracts and those with diabetic eye disease, compared with those without an ophthalmic condition.
It was also found that although glaucoma was not associated with a higher risk of Alzheimer's disease or all-cause dementia, the study authors determined that the condition pointed to an increased risk of vascular dementia.
In cases where glaucoma was diagnosed in patients also diagnosed with heart disease, stroke, diabetes, depression, or high blood pressure, the risk for all-cause dementia was significantly higher.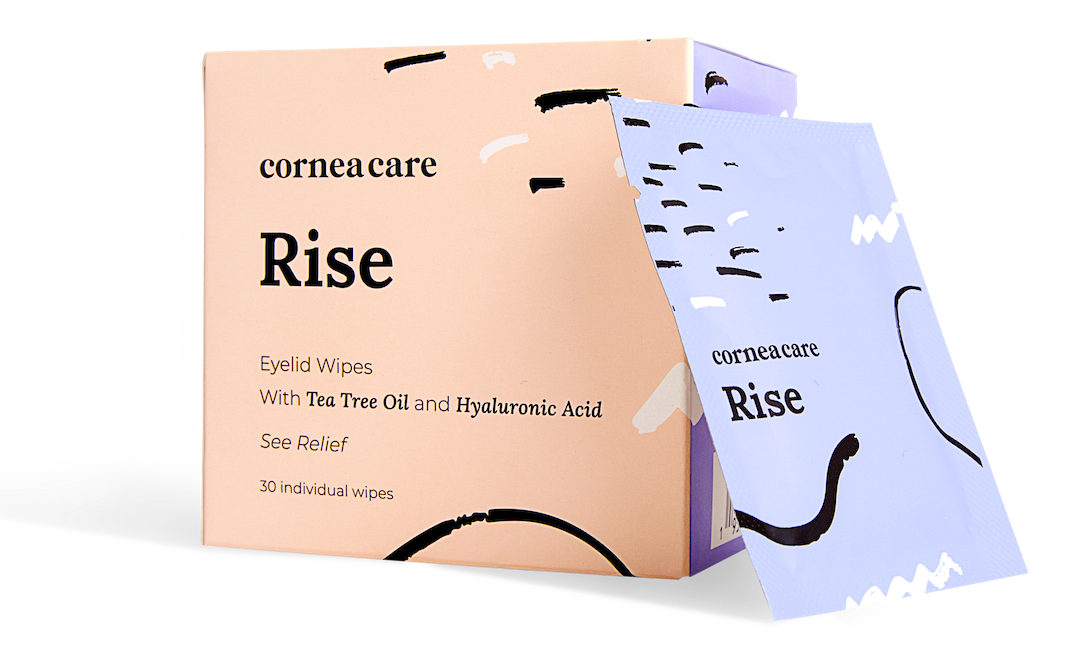 Perfect for eye dryness, itching, burning, and crusting/flaking of eyelashes. Free shipping 📦
Risk Factors Similar for Dementia and Age-Related Eye Disease
The published study was unable to conclude a specific reason for the connection between eye health and dementia.
Vision problems are not uncommon in adults with known risk factors for dementia. Such risk factors include systemic health conditions such as heart disease, stroke, obesity, hypertension, diabetes, and depression.
In many cases of adults with dementia or Alzheimer's disease, problems with visual perception manifest as an early symptom.4
The close relationship between the brain, the eyes, and visual perception, has scientists studying the possible connections between neurological conditions and eye health.4 Research shows that conditions related to brain cell damage, which includes both dementia and Alzheimer's disease, also affect the retina.5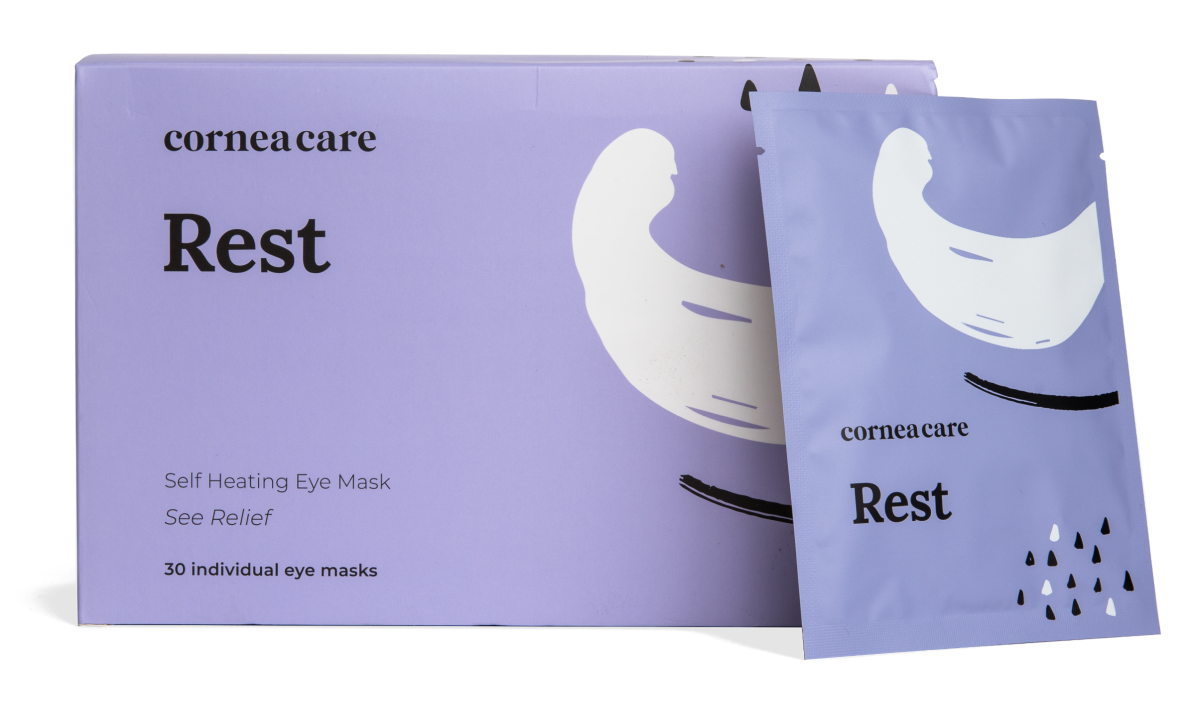 Perfect for eye dryness, fatigue, tearing, and puffiness of the eyelids. Free shipping 📦.
These results make it imperative that healthcare providers understand the relationship between eye health and signs of dementia, and look for the risk factors, especially in older adults.
Further research could shed more light on the correlation between eye conditions and dementia risk. More research may determine if cognitive decline can be reduced by reversing vision loss.
Ways that Vision Changes with Age
In older adults, there is often a diminished ability to process visual stimulation. Medical conditions affecting vision, including cataracts, glaucoma, macular degeneration, and diabetes, are also associated with challenges around visual perception.
Age-related vision changes may include:
Blurred vision
Difficulty reading and performing near-distance tasks
Trouble adjusting to bright lights
Reduced peripheral vision
Reduced ability to process depth perception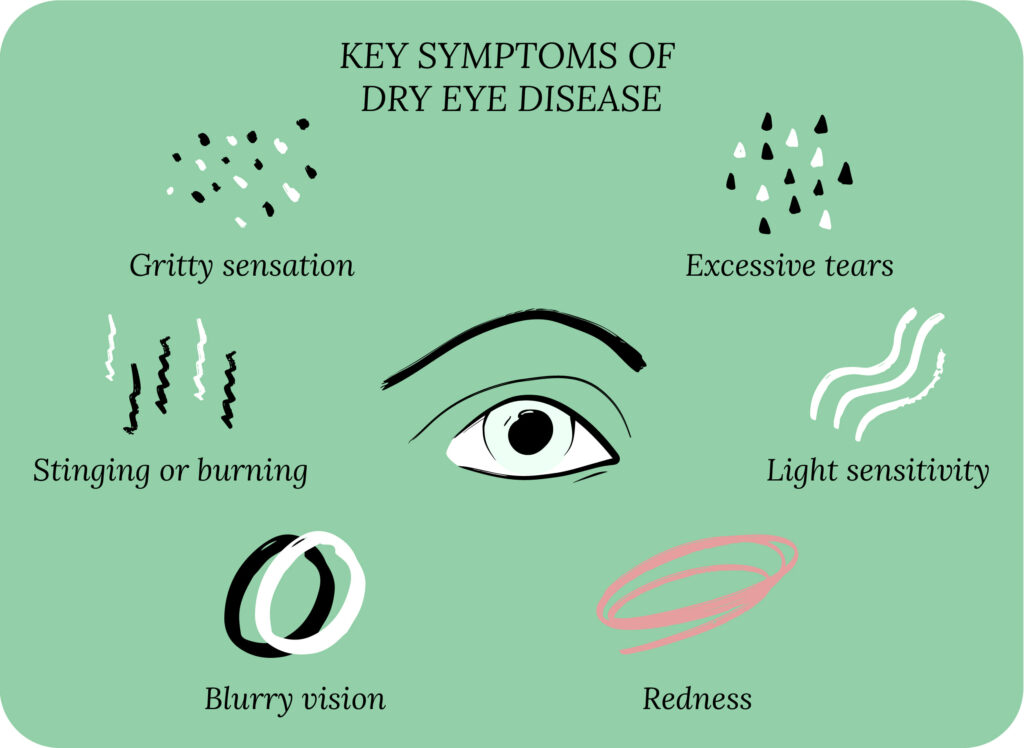 Visual Perception Changes in Adults with Alzheimer's disease and Dementia
Visual perception is how the brain interprets what the eye sees. As people age, changes happen in the brain and in the eyes. Age-related eye diseases, including cataracts, glaucoma, or macular degeneration, can impair the visual data our eyes see and send to the brain.
These miscommunications between the eyes and the brain contribute to diminished cognitive thinking, memory problems, or even dementia. Hence, the study found a connection between eye health and dementia.
Taken from the other side, when the brain undergoes changes due to dementia or Alzheimer's disease, the brain is no longer processing visual information the way it once did, creating confusion and disorientation.
How Vision Perception Problems Affect Adults with Dementia
The varied types of dementia deteriorate the visual-perceptual system in different ways. The visual perception issues most commonly found in adults with dementia are:
Diminished sensitivity to the contrast between objects and colors in the background
Trouble detecting movement of objects
Problems with depth perception
Tendency to stare as shifting gaze becomes difficult
Difficulty recognizing faces
Reduced visual color palette
Visual hallucinations

Perfect for eye dryness, burning, itching, grittiness, crusting/flaking of eyelashes and inflamed/swollen eyelids. Free shipping 📦.
The vision problems that occur with dementia can affect your loved one's daily life. These changes can cause frustration for them, and for their caregiver. It helps to understand what's behind some of the unusual behaviors an adult with dementia may exhibit.
Lack of depth perception can cause adults with dementia to reach for objects that are actually on the ceiling, in a picture on the wall, or part of a television program, which can cause feelings of fear or frustration.
Patterned or uneven floors may create confusion as your loved one's visual perception problems cause the floor to appear to have a step or other obstacle, causing apprehension.
The dementia patient may not recognize the food on their plate and struggle to eat meals or drink beverages, which can lead to weight loss, dehydration, vitamin deficiency, and other health conditions.
Eye Health and Dementia: How Caregivers Can Help
When your loved one is living with vision problems and Alzheimer's disease or dementia, there are changes you can implement to help support your loved one's autonomy in the home.
Turn lights up slowly, as the pupils in adults with Alzheimer's disease adjust more gradually to light
Bright contrasting colors can help draw attention to important objects they need
Sit or stand directly in front of your loved one to speak with them, to compensate for diminished peripheral vision
These changes can help reduce agitation, confusion and nervousness for adults with dementia or Alzheimer's disease.
For older adults, it's important to have regular eye exams and practice good routine eye care. Be sure your loved one sees their eye doctor (optometrist or ophthalmologist) for a comprehensive eye exam which may help diagnose vision problems in their early stages.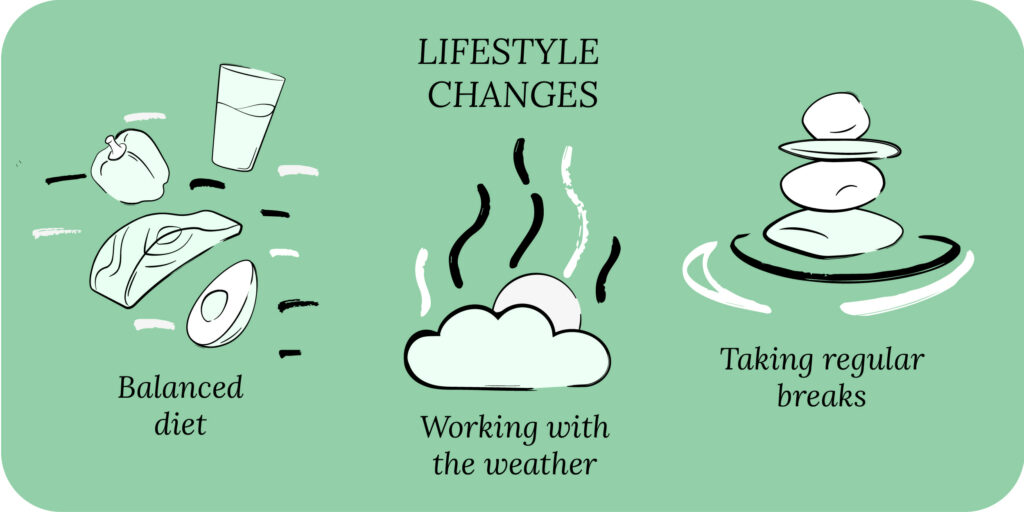 Poor appetite and difficulty feeding themselves can lead to health problems. CorneaCare eye vitamins are specially formulated multivitamins that can supplement your loved one's diet while supporting good eye health.
Aging adults are at increased risk for eye diseases including cataracts, glaucoma, and age-related macular degeneration6, all of which can further reduce the quality of life in people with dementia.
Putting it All Together
A recent study found a significant connection between systemic health conditions, eye disease, and dementia. This relationship suggests that managing these conditions with the help of your doctor and lifestyle changes, such as a healthy diet, having regular eye exams, and practicing good eye care, may reduce your risk factors for dementia.
Want to take care of your eyes but not sure where to start?
What's Next
Learn to love your eyes! Read more eye health and wellness tips on our blog.