Watching your child open a new toy can be the highlight of a birthday party or holiday season. Unfortunately, there are many non-eye safe toys that can lead to eye injuries, especially in younger children.
Your child's eyes are vulnerable to injuries, and some toy-related eye injuries can have serious long-term effects.
This article aims to make you aware of the risks associated with certain types of toys and help you choose eye safe toys your children will love.
Key Points
Thousands of children show up in emergency rooms each year with eye injuries due to toys.
Common toys such as swords and toy guns are responsible for many of the injuries.
Eye safe toys can make great gifts while keeping your child's eyes safe.
You brush your teeth,
moisturize your skin,
what about your eyes?
How Can Toys Cause Eye Injuries for Children?
A child's eyes are vulnerable to injury. Close to 200,000 injuries caused by toys were treated in emergency rooms across the United States in the year 2020, with male children making up more than half of all cases.1
Serious eye injuries can have long-term negative effects, including permanent vision loss.
Toy-related eye injuries include:
Black eyes
Corneal abrasions
Lacerations
Corneal hyphema
Ocular hyphema
Retinal detachment
Ruptured eyeballs
Blindness
Avoid Toys that Can Damage Your Child's Eyes
Each year, toys are the cause of thousands of children's eye injuries that are treated in emergency rooms.2 Prevent Blindness declared December Safe Toys and Celebrations Month and the American Academy of Ophthalmology has issued guidelines and lists of eye safe toys to help parents and other gift-givers protect children from serious eye injuries.3
The following types of toys pose the greatest risk to your child's eyes and should be avoided, or given with caution to mature older children along with appropriate protective eyewear.
Toy Guns and Projectiles
Emergency rooms see 600 cases of toy gun related eye injuries annually, with almost 80% of these pediatric eye injuries occurring in young boys. The most common month for toy gun related eye injuries is December.4
Any toy gun that shoots a projectile, no matter how soft it seems, poses a risk of eye injury. Avoid giving children toy guns including airsoft guns, BB guns, dart shooters, or pellet guns which can cause eye contusions and retinal detachment. Even water guns and water balloon launchers can cause serious eye damage which can lead to vision loss.
If your child plays with a toy gun, or any non-eye safe toy with a projectile, including a bow and arrow, be sure they wear protective polycarbonate eyewear such as ballistic goggles.
Related Treating and Preventing Firework Debris in the Eye
Laser Pointers
Children love playing with flashlights and may pick up a laser pointer too if they have access. But laser pointers can be very dangerous, causing eye damage, serious eye injuries, and even permanent vision loss.5
Never let a child play with high-powered laser pointers. A low-intensity flashlight made especially for children is a safer choice, and you can teach them how to make shadow puppets.
Swords and Other Toys with Sharp Edges
Pointy toys are dangerous toys. Unfortunately, these types of toys are also very popular. Children of all ages enjoy playing with swords, light sabers, wands, and toy fishing poles.
The sharp edges and points on these non-eye safe toys can cause serious eye injuries, such as lacerations or corneal abrasions (scratches).
Watch closely if older children play with sharp, pointed toys. It's best to put those types of toys away when younger children are around, as they are often at eye level with the pointed toy in an older child's hands.
Aerosol String and Sprays
Cans full of projectiles, like string, do not make a good toy for children. The chemicals contained in these sprays can cause chemical conjunctivitis (pink eye), corneal abrasions, and different kinds of eye infections in your child's eye.6
Avoid giving these as gifts and be careful not to use them around younger children.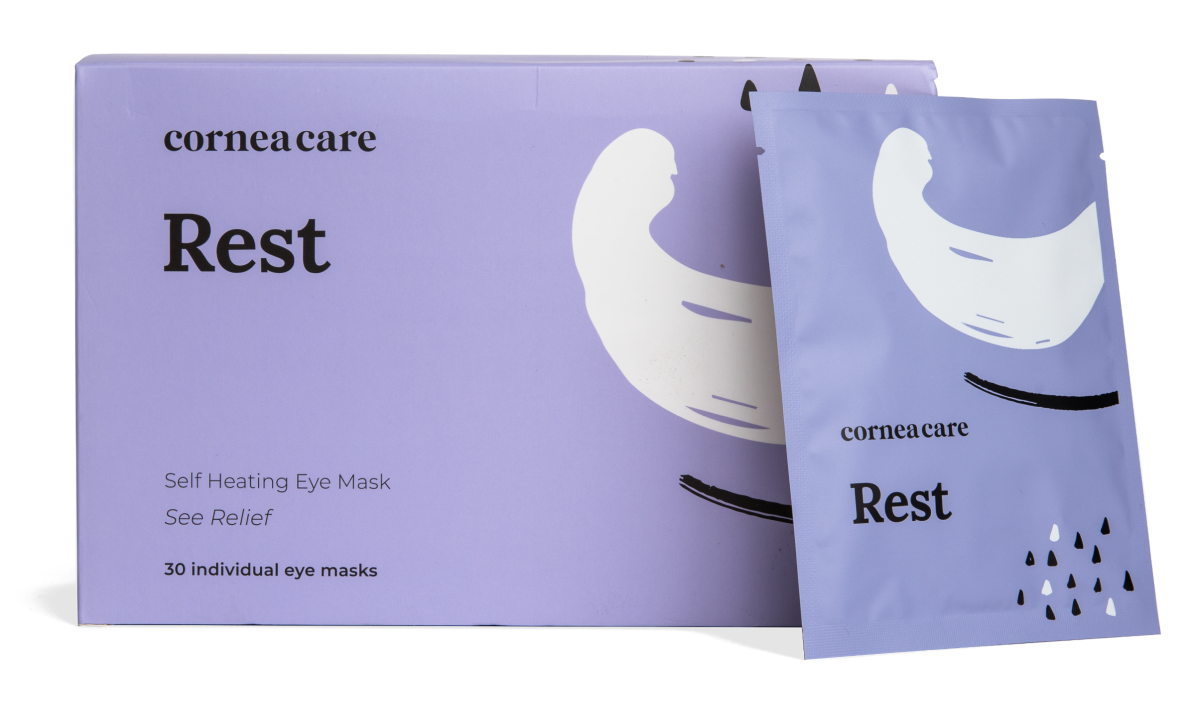 Perfect for eye dryness, fatigue, tearing, and puffiness of the eyelids. Free shipping 📦.
How to Choose Eye Safe Toys
Follow these tips to give your children eye safe toys this holiday season and avoid eye injuries that will ruin the good times:
Watch your children if they're playing with risky toys that may cause eye injuries.
When gifting sports equipment or science kits, be sure to include protective eyewear made for a child's eyes.
Check product labels for age recommendations and read online reviews before you buy. Follow included instructions about proper assembly and safe use.
Consider the age recommendations on a product and the maturity level of the child, not just the child's age.
Be careful to keep toys appropriate for mature older children safely away from younger children.
Choose toys marked with the letters ASTM, indicating the product meets American Society for Testing and Materials safety standards.
Eye Safe Toys and Other Gift Suggestions
There are plenty of great gifts you can give that will keep your children's eyes safe while still making them light up as they open their new toys and other presents.
You won't find video games or digital products on this list. The gifts we recommend will both protect your child's eyes from trauma and eye injuries, as well as the eye strain caused by excessive use of screens.
Show your children how to use their gifts safely and keep a watchful eye on them while they play.
Art and Craft Supplies
Paint sets, sketchbooks, easels, and crafting kits make a fun gift for creative children. Depending on their interests, you might give jewelry-making or model-building kits. There are also art subscription kits to consider. Crayons, markers, coloring books, and modeling clay are all fun, safe choices.
Check the product descriptions to be sure to purchase items that are age-appropriate for the children in your life.
Outside Eye Safe Toys and Equipment
Gifts that get your kids outdoors, away from screens, to play with friends, and get some exercise are a great choice. Depending on the child's age, interests and abilities, consider a bicycle, soccer ball and net, basketball and hoop, pool toys, or binoculars for bird watching.
You could gift a sleeping bag for a kid who likes camping, a surfboard for the beach lover, or a snowboard for children who enjoy winter sports. Just don't forget the goggles!
Related What To Do if You or Kids Get Sand in the Eye
Board and Card Games
There are a lot more board game options to choose from these days, including the classics and a myriad of modern choices for all ages and interests. Have a look at cooperative games your children will love playing with each other and you.
Science Kits
There are a number of great science experiments, kits, and monthly subscriptions your science-loving kid will enjoy. Check that the kit includes protective eyewear, or buy them a pair of goggles made to fit a young scientist.
Experiences
Experiences with your children or grandchildren make wonderful gifts. Pick up tickets to a local event, children's museum, or theme park. You could buy season tickets for your kid's favorite team or a membership to the zoo. Take the family on a trip to celebrate a birthday or other holiday.

Perfect for eye dryness, burning, itching, grittiness, crusting/flaking of eyelashes and inflamed/swollen eyelids. Free shipping 📦.
What to Do if Your Child's Eyes are Hurt by a Toy
It's important to seek medical attention from your eye doctor (optometrist or ophthalmologist) immediately if your child experiences an eye injury. If they are unavailable, head to the local pediatric urgent care center or emergency room.
You should never try to remove a projectile or anything else stuck in your child's eye. Tell your child not to rub their eyes or apply pressure.
Putting it All Together
Every year, especially around the holidays, children are rushed into the emergency room with toy-related eye injuries. In some cases, these serious eye injuries lead to permanent vision loss.
The good news is that you can prevent eye injuries and protect your children's vision by avoiding high-risk toys, and keeping toys meant for mature older children safely away from your younger children.
We here at CorneaCare wish you and your children a safe and happy holiday season!
Want to take care of your eyes but not sure where to start?
What's Next
Want to learn more about keeping your child's eyes safe and healthy? Check out more related articles in our Eye Health and Wellness section.