A cataract clouds your eye's natural lens which can cause impaired vision. Cataracts can cause daily challenges around reading, driving, and seeing objects clearly. Like millions of others, you may be wondering how to prevent cataracts.
Cataracts are a natural part of the aging process and are not preventable. Fortunately, there are many steps you can take to delay the onset of cataracts and slow their progression. Regular eye exams and healthy lifestyle changes can be the difference between impaired vision and healthy eyes for life.
Key Points
Good nutrition may help delay the onset of cataracts.
Eye vitamins and omega-3 supplements can fill nutrient gaps to protect your eyes.
Healthy lifestyle changes may slow the progression of cataracts.
You brush your teeth,
moisturize your skin,
what about your eyes?
What are Cataracts?
A cataract is the clouding of the lens of your eye. The impaired vision caused by cataracts can interfere with your daily life as ordinary activities become increasingly difficult.1
While generally age-related, there are some types of cataracts that develop in children. Others may be due to trauma, surgery, certain medications, or other medical conditions.
The natural progression of cataracts happens over many years and can cause worsening vision impairment. The good news is that a healthy diet and positive lifestyle changes can help delay the onset of cataracts and even slow their progression. And every year cataract surgery restores the vision of millions of Americans.
What Causes Cataracts?
Studies have determined the risk factors most often found in patients with cataract formation:2
Age: cataracts may begin forming at 40, and symptoms appear around 60
Excessive exposure to the sun's ultraviolet rays
Smoking
Heavy alcohol consumption
High blood pressure
Diabetes
Eye injury or trauma
Radiation treatment for cancer
Eye surgery for glaucoma or other eye conditions
Prolonged use of steroid medications
Are Cataracts Preventable?
Cataracts are a natural part of aging and a leading cause of blindness in the United States. Cataracts are not preventable.
Though science has not yet found an effective way to prevent cataracts3, there is evidence to suggest certain lifestyle changes can delay the onset of cataracts, slow the progression of cataracts, and protect your eye health as you age.
Want to take care of your eyes but not sure where to start?
Early Signs of Cataracts
It's natural for cataracts to begin developing in the lens of the eye after the age of 40, though most people don't notice the early signs of cataracts until they reach their 60s.
If you or a loved one are noticing any of the following symptoms of cataracts, be sure to schedule an appointment with an eye care professional:
Persistent blurry or cloudy vision
Difficulty when reading small text, even with prescription lenses
Poor night vision
Seeing halos around lights
Double vision
Increased sensitivity to light and glare
A significant difference in the vision between your eyes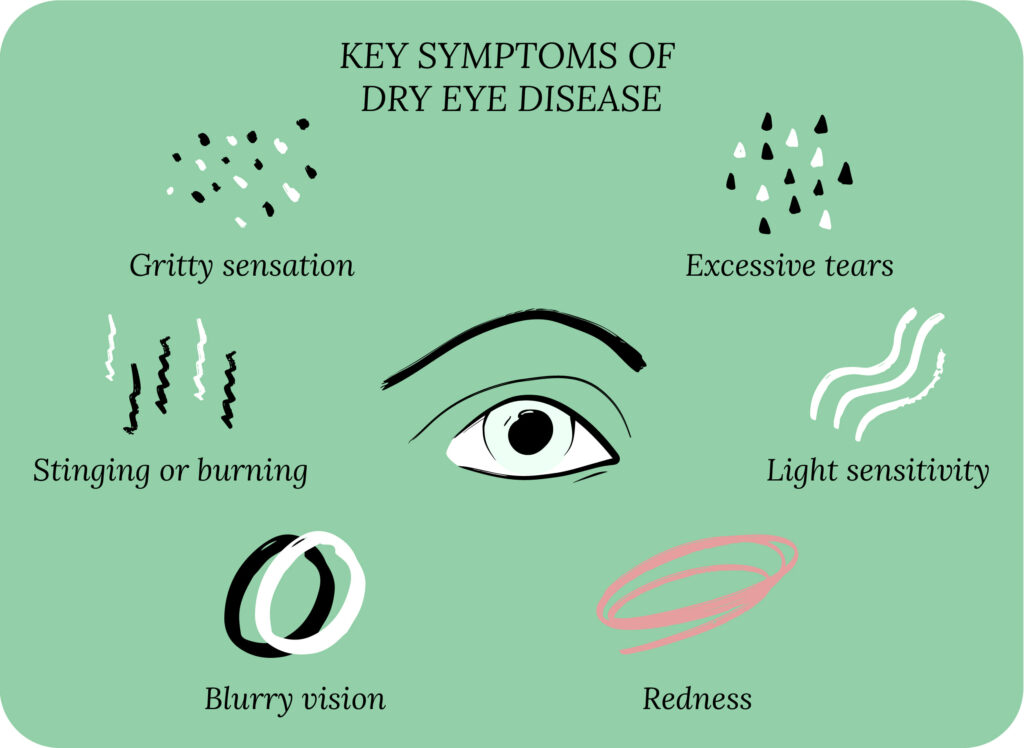 Lifestyle Changes for Good Eye Health
According to Dr. Jovi Boparai, leading ophthalmologist and co-founder and CEO of CorneaCare, "everyone gets cataracts."
The good news, Dr. Boparai continues, is that "although we cannot prevent cataracts, lifestyle changes can delay the onset of cataracts, and slow their progression."
By implementing the following important lifestyle changes, you can protect your eye health for years to come.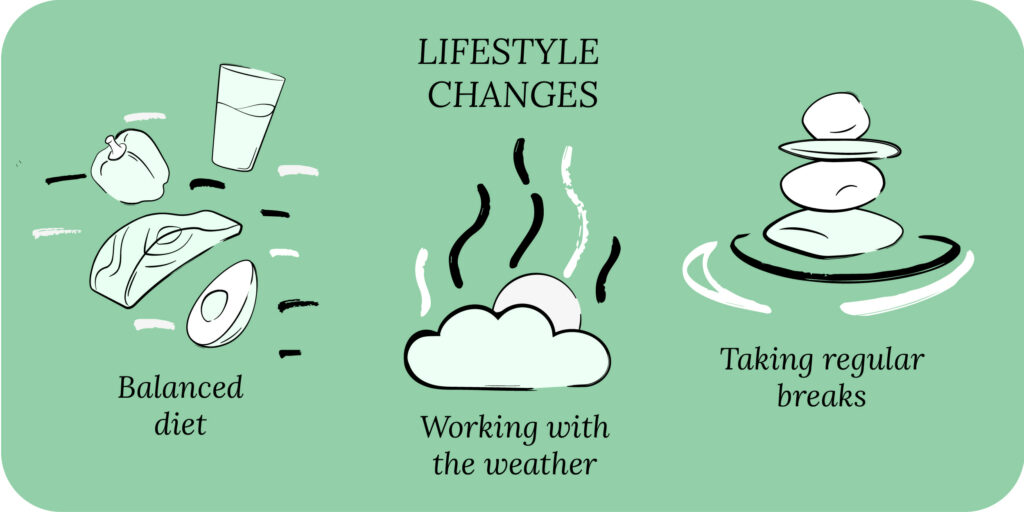 Stop Smoking
Cigarette smoking and vaping are damaging to your heart and lungs and can lead to serious medical conditions. Smoking is also a risk factor for poor eye health, including the development of cataracts, glaucoma and age-related macular degeneration.
While quitting smoking may not prevent cataracts, taking action to overcome the habit can have numerous health benefits.
Even if you've been smoking for years, quitting now can slow the progression of cataracts, and reduce your risk for dry eye disease, macular degeneration, and glaucoma. You'll also improve your cardiovascular health and reduce the risk of heart disease, stroke, cancer, and other life-threatening medical conditions.
Talk to your doctor about programs and medications that can help you quit smoking. There are many different solutions to try including counseling, medications, and alternative therapies.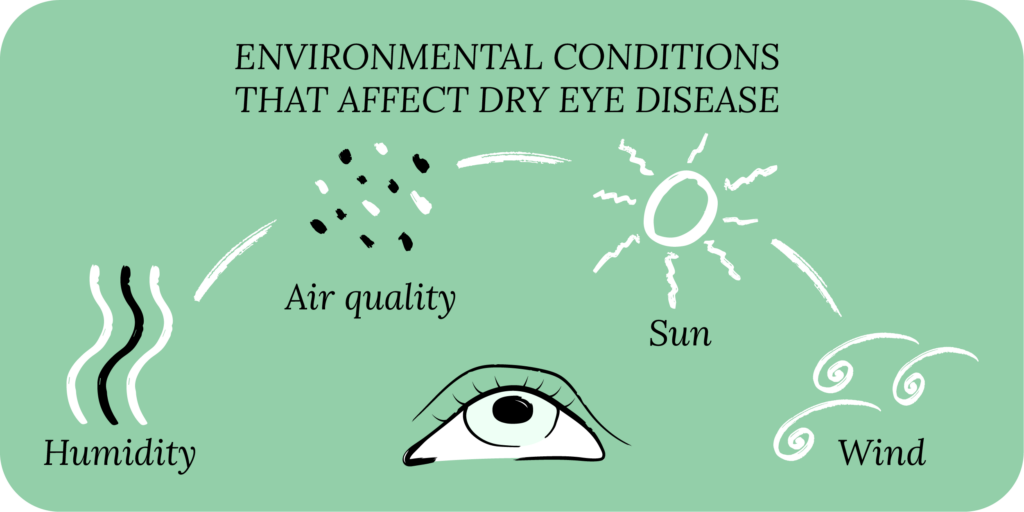 Protect Your Eyes from the Sun's Rays
Research has determined that ultraviolet (UV) light from the sun can damage the proteins that make up the lens of your eyes.4 The result of UV light damage can be cataract formation and other eye conditions.
Wearing sunglasses and a wide-brimmed hat is an easy fix for this harmful risk factor for cataracts. Wear sunglasses that block both UVA and UVB rays. Some research shows that UVB light is particularly damaging to the eyes.5
Remember that ultraviolet light from the sun can reach your eyes on overcast days, while on the water, or out in the snow. Sunglasses are not just for beach days; they can protect your eyes every day.
Limit Your Alcohol Intake
Small amounts of alcohol are unlikely to create a higher risk of cataracts. A glass of red wine at dinner can even help prevent heart disease, and all those antioxidants can help delay the onset of cataracts too.
When alcohol consumption is excessive, however, you are at a much greater risk of developing cataracts and other eye conditions. Limit your alcohol intake, or refrain completely, to protect your eye health.
Make the Shift to a Healthy Diet
Like quitting smoking and reducing alcohol consumption, implementing a healthy diet can reduce your risk of cataracts.
While good nutrition may not prevent cataracts, studies have shown a diet rich in antioxidants, especially vitamin C, may slow the onset of cataracts and the progression of existing cataracts in your eyes.6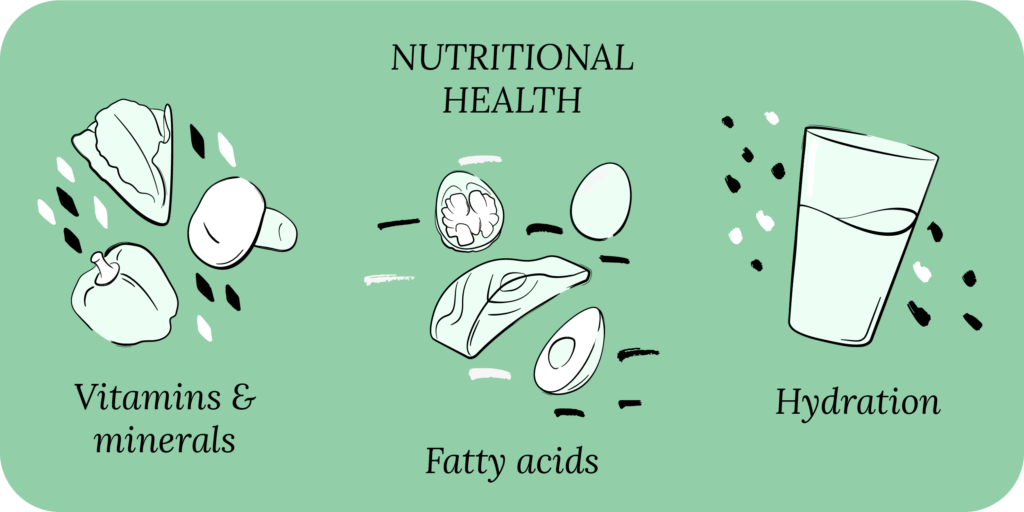 Luckily, there are many delicious ways to get more vitamin C in your diet!7 Try adding more fruits and vegetables to your plate, including:
Citrus fruits such as clementines, oranges, kiwi, and grapefruit
Red and green bell peppers
Strawberries
Tomatoes
Cruciferous vegetables such as broccoli, Brussel sprouts and cauliflower
White potatoes
Another important nutrient for good eye health is vitamin E. Excellent sources of vitamin E include:
Sunflower and safflower oils
Almonds, peanuts, and peanut butter
Green vegetables such as broccoli, collard greens, and spinach
Fruits such as avocado, kiwi, and mango
Salmon, trout, and shrimp
Fish is not only a good source of vitamin E, it also provides highly beneficial omega-3 fatty acids. Including omega-3 fatty acids in your diet helps prevent dry eye disease.
Two more important eye health nutrients are lutein and zeaxanthin. These can be found in eggs and green, leafy vegetables.
A handful of mixed nuts with a few strawberries, a dinner of salmon over salad, or a spinach omelet, are just a few delicious and nutritious suggestions. Good nutrition can delay the onset of cataracts while protecting yourself against avoidable health conditions.
Include Eye Health Supplements in Your Diet
You can add CorneaCare eye vitamins and omega-3 fatty acids to fill the gaps in your diet, while you work to implement these changes.
What's good for the eyes is also good for the mind and body. That's true of nutritional supplements too. CorneaCare eye vitamins are designed to protect your eyes, fortify your body and strengthen your mind.
Our vitamins are uniquely formulated to include vitamins A, B Complex, C, D, E, and K, minerals like zinc and selenium, plus essential eye health micronutrients lutein and zeaxanthin, all in one daily multivitamin.
Manage Diabetes and High Blood Pressure
There are certain medical conditions that are related to a higher risk for the development of cataracts. If you have been diagnosed with diabetes, you may not realize that managing your blood sugar is also important to your eye health. It's a fact that cataracts are more common in people with diabetes.8
Keeping your blood sugar within healthy limits can protect your eyes against the damage high glucose levels can cause to the lens of your eyes.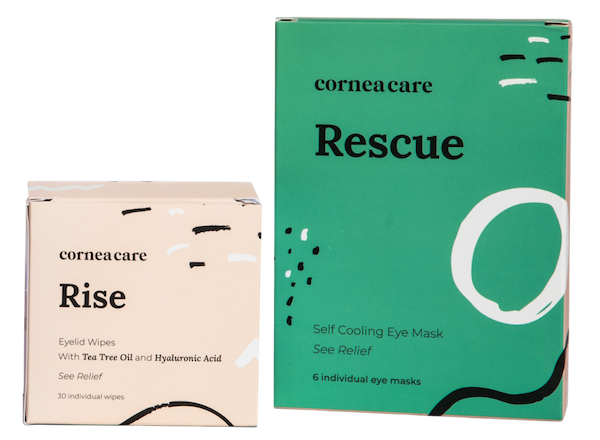 Perfect for eye dryness, burning, itching, pain, crusting/flaking of eyelashes and inflamed eyelids. Free shipping 📦.
Another common medical condition in Americans over 40 is high blood pressure, also known as hypertension. A study published by the NIH reported that "hypertension is the prominent risk factor in cataract patients."9
See your doctor regularly to monitor your condition, take any prescribed diabetes and high blood pressure medications, and implement recommended dietary and other lifestyle changes. These steps can protect your overall health, as well as lower your risk for cataracts and other eye problems.
Get Regular Eye Exams to Stay Ahead of Cataracts
Starting at age 40, it's a good idea to visit an eye doctor (optometrist or ophthalmologist), even if your vision still seems perfect. Plan a visit at least every one to two years, to stay ahead of cataract development. The sooner cataracts, or other eye conditions, are detected, the better your eye care professional can help you manage them to prevent vision loss.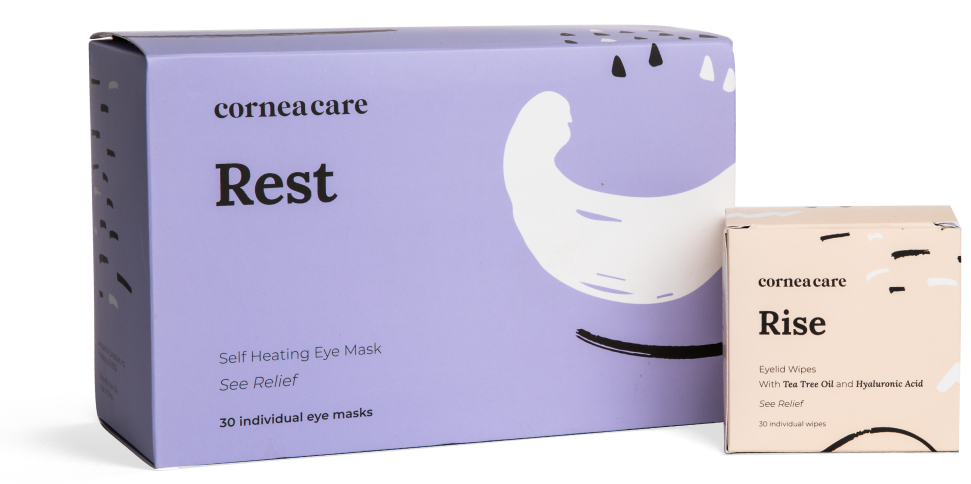 Perfect for eye dryness, burning, itching, crusting/flaking of eyelashes and inflamed eyelids. Free shipping 📦.
It's recommended for adults over the age of 60 to have a comprehensive eye exam at least every two years, according to the National Eye Institute. Your eye doctor will also screen for other age-related eye conditions such as macular degeneration and glaucoma.
If you have risk factors for any serious eye disease, your eye doctor may recommend more frequent exams.
If You Already Have Cataracts, There's Still Hope
We may not have the science yet to help you prevent cataracts completely. However, there's still hope, even after you've been diagnosed with cataracts.
More than 3 million Americans have successful cataract surgery every year to restore their vision.10 If your eye doctor has recommended cataract surgery, you can expect a quick, routine procedure. Your eye surgeon (ophthalmologist) will remove the clouded lens from your eye and replace it with an artificial lens.11
You'll see clearly again, better perhaps than you have in years!
However, keep in mind that dry eye disease is a common side effect of cataract surgery. The following eyelid hygiene products can help manage dry eye symptoms before and after cataract surgery:

Perfect for eye dryness, burning, itching, grittiness, crusting/flaking of eyelashes and inflamed/swollen eyelids. Free shipping 📦.
Putting it All Together
Making healthy lifestyle changes for good eye care can help delay cataract formation and the progression of cataracts. While it may not be possible to prevent cataracts, a healthy diet, regular eye exams, and good eye hygiene can keep your eyes healthy for life.
What's Next
Learn to love your eyes! Read more eye health and wellness tips on our blog.