Key points
People suffering from dry eyes have difficulty maintaining a healthy social life.
Dry eye disease can significantly reduce your performance at work.
Experiencing dry eye symptoms can make it difficult to enjoy things you like to do.
No one taking your
dry eyes seriously?
Keywords
Dry eye disease, screen time, computer vision syndrome, isolation, work productivity
Taking the first step
Dry eye disease (DED) makes life difficult on multiple levels. In addition to impacting you physically, emotionally and financially, people suffering from DED often endure isolation and hopelessness. This happens for many reasons, but it mainly stems from a lack of awareness about DED and how pervasive its impact can be. ​​DED is not only detrimental to the life of the person with dry eye, but can also affect their family, friends and work colleagues.
A common dry eye story
You start experiencing dry eye symptoms. You initially ignore them, thinking, "Hey, doesn't everyone get dry eyes at one time or another? Maybe if I wait, my symptoms will go away on their own." When they don't, you may try over-the-counter treatments, which give you some relief. You then stop the treatment, thinking you've been "cured" from DED, but your symptoms come right back. This sends you down a path of trial-and-error, constantly trying, stopping and switching between various treatments. At this point, the symptoms start impacting your daily life. You're embarrassed to tell anyone because others may think it is a simple problem that can be solved by "putting in some eye drops." You may even muster the courage to tell your family and friends, who likely don't understand how something as "insignificant" as dry eyes could cause you so much distress. Similarly, your work colleagues are likely wondering the same, and don't understand why you appear distracted at work, and have to take "screen time breaks" every twenty minutes. Even if you finally make it to an eye doctor, you're still not taken seriously.1 Ultimately this leads to you suffering alone, while your loved ones and doctors don't fully understand your struggle.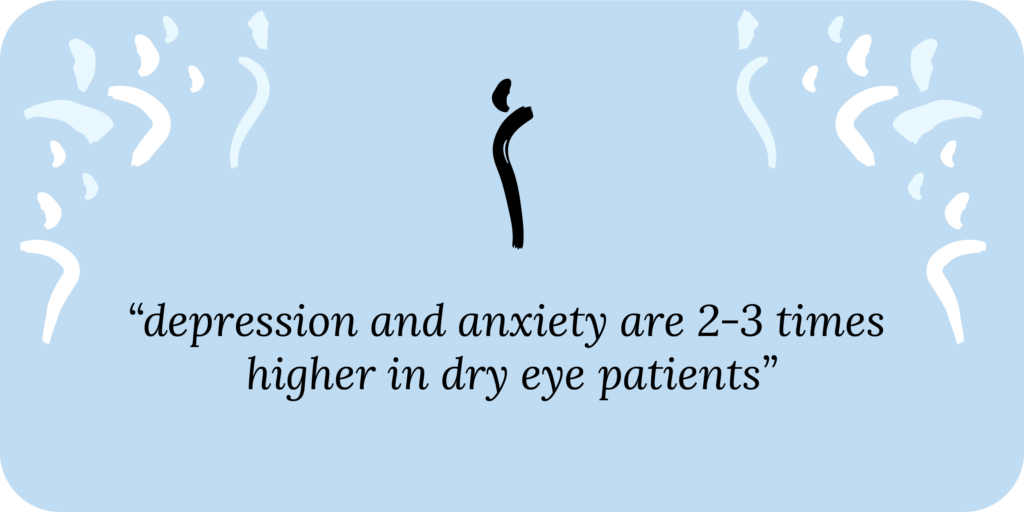 We get it! DED is a real thing, and what you're experiencing is also real. You must first acknowledge your symptoms and realize that DED is a lifelong condition. Often the simple act of acknowledgment is therapeutic, and the resulting awareness is the first step to healing. We also want to tell you that there is hope! While DED is chronic, it is treatable. With your awareness, and some help from our end, you can get your DED under control, and not let it get in the way of your life.
Chat, share, and learn from our doctors, coaches and others like yourself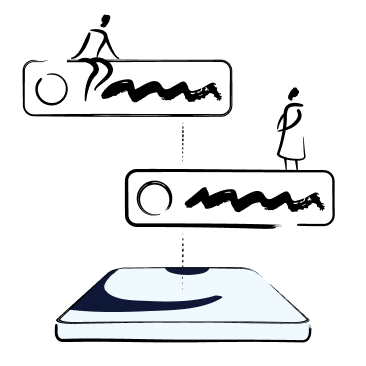 A quick review of dry eye disease
Let's first review some basics before getting into the link between dry eyes and your social life. DED is also known as dry eye syndrome, keratoconjunctivitis sicca and ocular surface disease.2 The classic dry eye symptoms are blurry vision, light sensitivity, itchy eyes, eye strain, dryness, watery eyes, stinging or burning, gritty sensation and eye pain.
There are several causes of dry eyes, but we break them down into aqueous deficient and evaporative. With aqueous deficient DED, your lacrimal glands do not produce enough natural tears to lubricate the surface of the eyes (the cornea and conjunctiva). With evaporative DED, your body makes enough natural tears, but they evaporate too quickly. In reality, most forms of DED are a combination of aqueous deficient and evaporative, leading to tear film dysfunction.
The treatment options for dry eye include over-the-counter (OTC) lubrication with eye drops (artificial tears), gels, ointments and eyelid hygiene (warm compress and eyelid wipes). A humidifier and air purifier can also help, as can using an oral dry eye supplement. In addition to lubricating eye drops, a person may require dry eye prescription drops and ophthalmic procedures in an eye doctor's office (ophthalmologist and optometrist).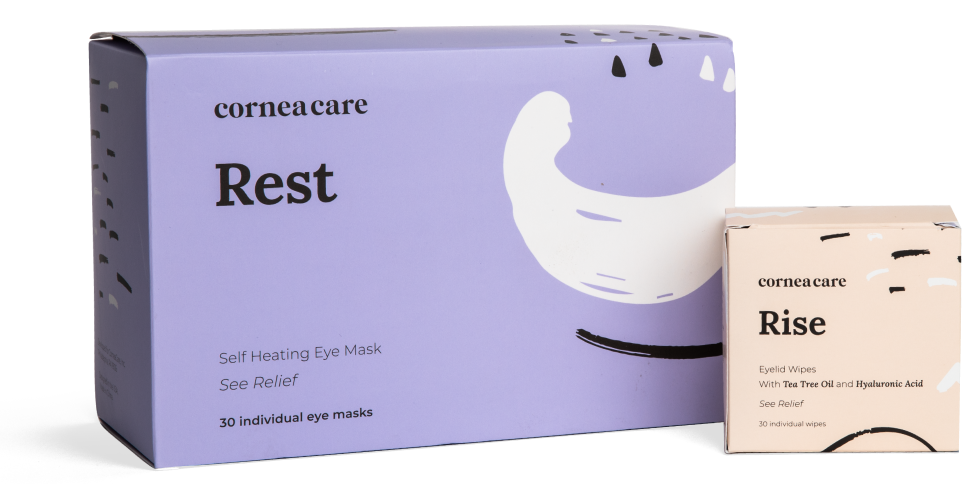 Perfect for eye dryness, burning, itching, crusting/flaking of eyelashes and inflamed eyelids. Free shipping 📦.
DED can impact you in many ways, including physically, emotionally, financially and even socially. Humans are social creatures, and maintaining healthy relationships is essential to your overall well-being in our communities, at work and school.
Friends, relationships and dry eyes
When you have DED, it's sometimes difficult to maintain close relationships.3 You may find it hard to partake in activities you previously enjoyed with your friends. For example, watching a movie or a show can be tough because you're worried about the resulting eye strain and eye discomfort. Going to restaurants and bars may expose your eyes to indoor dry eye triggers (low humidity and poor air quality). And doing outdoor activities may expose you to outdoor risk factors (low humidity, high winds, high UV index and allergens). You may be compelled to say "No" to your friends' invitations, which can strain your relationships.
Meeting new people is already hard, but dry eyes can make it even harder. Maintaining eye contact can be difficult when you have to blink constantly. Moreover, you may be embarrassed to put in artificial tears in front of people you've just met. Some people who wear glasses prefer to change into contact lenses for social outings. But contact lenses can cause and exacerbate dry eye symptoms. Being in new social environments can lead to anxiety, which dry eye symptoms may heighten.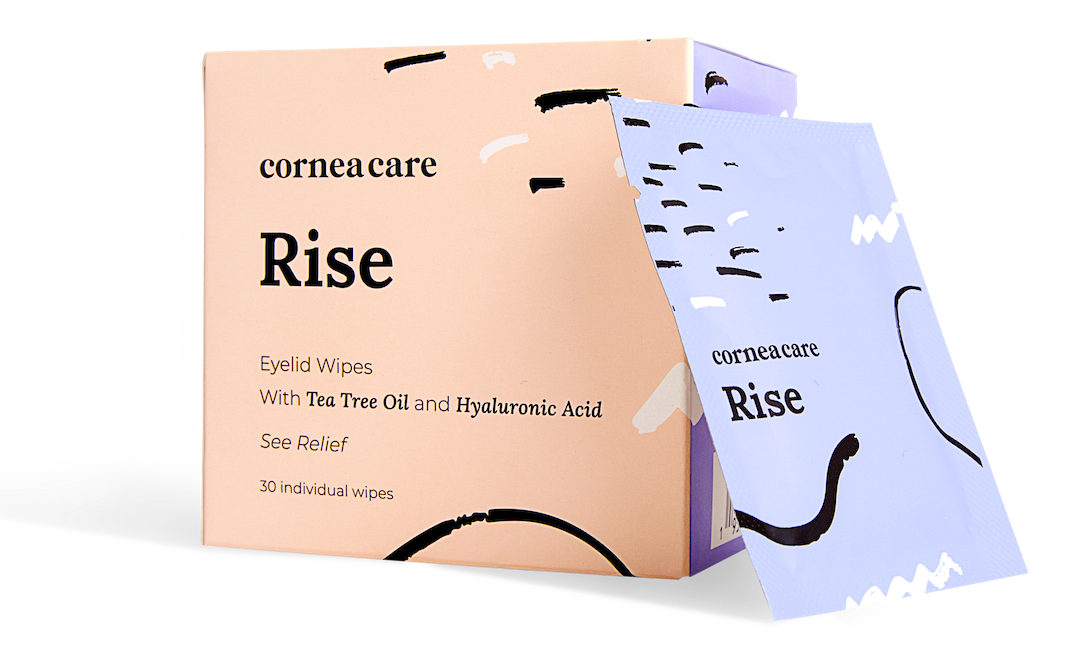 Perfect for eye dryness, itching, burning, and crusting/flaking of eyelashes. Free shipping 📦
You may feel like your friends don't know what you're going through. In contrast, your friends may wonder why you've become so absent and disengaged. These factors can lead to distance in otherwise close relationships in your social network and at work.
Dry eye from computers and work life
If you're reading this, you're probably doing so on a digital device, such as a computer screen or your smartphone. The average adult spends over 7 hours a day on screen time, almost half of our waking hours!4
Digital screens cause dry eyes in two ways:
When you stare at a screen, your blink rake reduces significantly. Decreased blinking means you don't replenish your tear film (the coating of the surface of your eyes), which leads to dry eye symptoms.
If your digital screen is placed above eye level, you naturally open your eyes more to look up, exposing more of your ocular surface to the environment, leading to dry eyes. This is more common with computer use, televisions, and projectors.
Both of these factors lead to digital eye strain and acute vision problems, which can turn into DED if not treated.
When you have DED, working on a digital screen can be challenging. The screen is bright, the print is small, and your eyes can't focus because your vision is blurry. Watching a presentation on a projector can be difficult, and your colleagues may think you're not paying attention. Moreover, ruminating over your symptoms is distracting, which makes it hard to perform tasks requiring attention. In fact, DED can reduce your work productivity by nearly 30%.5 Your work performance drops, and your colleagues and bosses don't understand what's wrong. This may lead to isolation at work.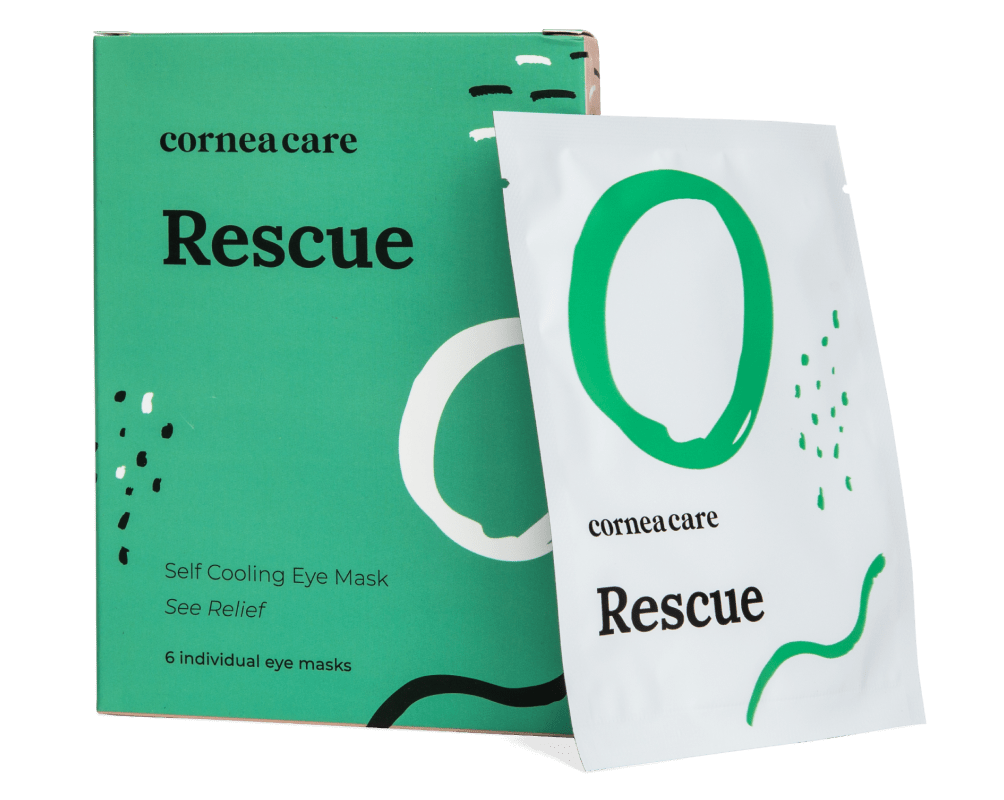 Perfect for sudden flare-ups of eye dryness, pain, burning, and swollen/inflamed eyelids. Free shipping 📦.
Avoiding long periods of time looking at digital screens, and taking timed breaks can make a big difference. A good way to remember this is the 20-20-20 rule when looking at digital screens.6 This rule reminds you to look away every 20 minutes at an object 20 feet away for 20 seconds. This 20-second break can help prevent eye fatigue and eye problems.
Placing computer screens at or below eye level and at arm's length can make a big difference for computer users. You also want to have adequate overhead lighting. A glare filter may help dim the light source, decreasing eye strain. Recently, blue light eyewear has been all over the news, but it isn't clear from the data whether these eyeglasses have any real benefit. More studies are needed.
Active lifestyle and dry eyes
Many of us like to exercise outside, whether it's jogging, running, or riding a bicycle. If you have dry eyes, you have to make sure the humidity isn't too low, or the sun isn't too bright (UV index), or the air quality (pollution, mold and pollen) is good enough to exercise outside. Moreover, anytime you're in motion, wind is hitting your eyes, causing rapid tear evaporation, leading to dry eye symptoms. Even walking to work can be an issue for the same reasons as above. It's hard enough to find time and space to exercise, but it's even more difficult with dry eyes.
Dry eyes and entertainment & recreation
Often we like to do things for fun with our friends and co-workers. It's nice to be able to make plans on the spot, and be spontaneous. But all of this changes when you have dry eyes. Going to the movies, bars and restaurants, and outdoor activities can cause anxiety when you have dry eyes.
Constantly thinking about your symptoms is exhausting, and leaves you too fatigued to do things you otherwise enjoy. For example, reading, writing, knitting, cooking and gardening are all impacted when you have DED
Chat, share, and learn from our doctors, coaches and others like yourself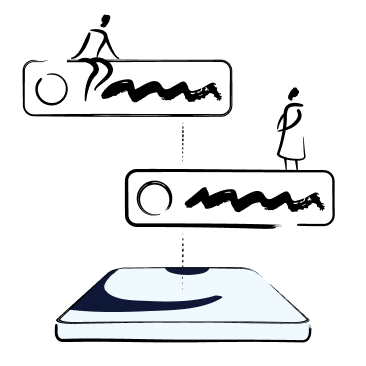 Putting it all together
As humans, meaningful work and relationships, an active lifestyle and entertainment are essential to a fun and prosperous life. At CorneaCare, we understand just how vital your eyes are to all of this, and we are here to help you. This is why we ask about your treatment goals upfront. Meaning, we want to know why you want your dry eyes to get better. Of course, you want your symptoms to get better, but what else? Maybe you want to perform better at work, or go on a hike, or go to the movies, or go to a concert outside. Whatever it may be, it's important to you and to us. Let's work together to come up with a treatment plan that helps you control your dry eyes, and take back your life.
Want to take care of your dry eyes but not sure where to start?
What's next
We really think everyone should take our Dry Eye 101 course. Find it here!
If you've already taken it, amazing! Check out more articles in the Continuing Education section below.