Does LASIK Hurt? A Brief Overview
Waking up every morning and reaching for your glasses may be a thing of the past with refractive eye surgery, of which LASIK eye surgery is the most common type. However, you may wonder, "Does LASIK hurt?"
LASIK stands for Laser-Assisted In Situ Keratomileusis. LASIK eye surgery has come a long way since its inception over twenty years ago. Ophthalmologists are highly trained in performing these surgeries, and the tools and technology used to perform the procedure are highly advanced.
This article explains what LASIK is, what to expect before, during, and after surgery, and any pain or discomfort accompanying those stages.
Key Points
LASIK is a relatively pain-free procedure.
You should expect some discomfort with LASIK, but adhering to good practices pre- and post-LASIK will help reduce the higher risk of severe symptoms. 
Whether you choose LASIK surgery or not, adhering to good eye health practices will help preserve your vision. 
You brush your teeth,
moisturize your skin,
what about your eyes?
Taking the First Step: Understanding LASIK Eye Surgery
LASIK is a type of refractive (vision correcting) eye surgery that uses lasers to correct vision problems.¹ Refractive errors occur when your eye does not refract (bend) light properly due to the shape of your eye.¹ LASIK treats three conditions: myopia (nearsightedness), hyperopia (farsightedness), and astigmatism.¹
An eye doctor (ophthalmologist) will perform the LASIK surgery in the office or at a surgical center and send you home the same day. LASIK only takes about 30 minutes and most individuals will heal completely within one week from surgery.
Am I Eligible for LASIK Surgery?
Before you start to worry about any pain associated with LASIK surgery, you should first assess whether or not you are a candidate for it. Some eye and health conditions prevent people from being able to benefit from the surgery.
Your LASIK surgeon will perform a thorough health history and assessment before recommending you for LASIK surgery.
You are likely eligible for LASIK if you:¹
Are at least 18 years old.
Have not had an eye prescription change within the past year
Have a vision problem that LASIK can fix (myopia, hyperopia or astigmatism)
Have good overall eye health
Do not have severe dry eye disease
Do not have thin corneas or keratoconus (cone-shaped cornea)
Do not have advanced glaucoma or cataracts
Are not pregnant
Do not have uncontrolled diabetes or other serious health conditions
Cannot stare at a fixed object, such as a light, for 60 seconds²
This is not a complete list but will give you a sense of your general eligibility. Your ophthalmologist will make the final decision on your candidacy for LASIK.
Does LASIK Hurt Before, During, or After LASIK Eye Surgery?
Keep in mind that your eye doctor or LASIK team will provide you with everything you need to do to prepare for your procedure. However, it's good to know what to expect at each stage. In general, you should not experience any pain throughout the process, but you should expect some discomfort during your recovery.
A good eyelid hygiene routine leading up to and after surgery will benefit your eyes in the long run. CorneaCare's eyelid hygiene routines are a great way to prepare your eyes for the upcoming surgery and recovery (of course, always check first with your doctor).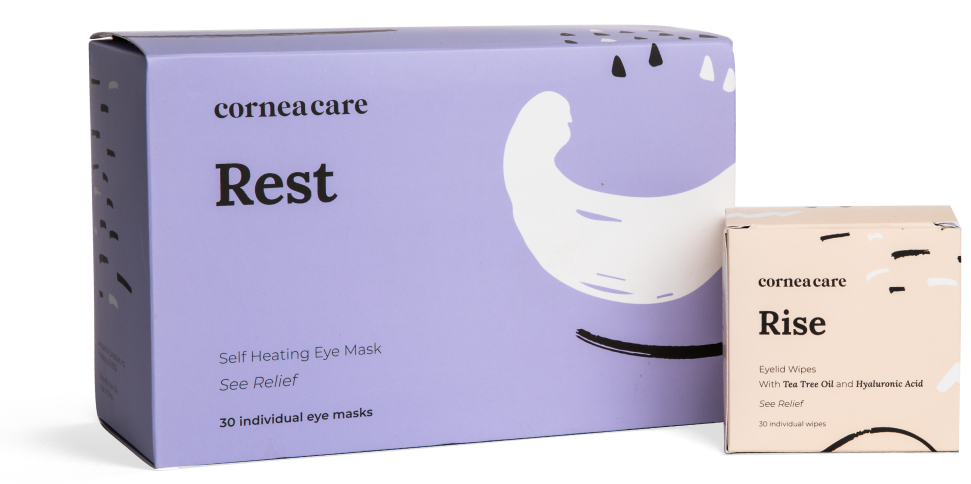 Perfect for eye dryness, burning, itching, crusting/flaking of eyelashes and inflamed eyelids. Free shipping 📦.
We break down the steps involved in LASIK surgery and any associated discomfort.
Preparing for Surgery
The preparation for LASIK surgery occurs weeks before the actual procedure. Because your eye tissue will be exposed during surgery, there are certain precautions to take when preparing for LASIK.
Remove contact lenses a few weeks before your pre-procedure evaluation.
Be specific with your doctor about any past or current medical conditions and medications you are taking.
Stop using lotions, creams, perfumes and makeup the day before surgery. Be sure to remove any residue left on your lashes from mascara or eye makeup. Eyelid wipes like CorneaCare's Rise Wipes are great for removing buildup before surgery!
Arrange for transportation to and from your procedure and follow-up appointment, which occurs 1-2 days after surgery.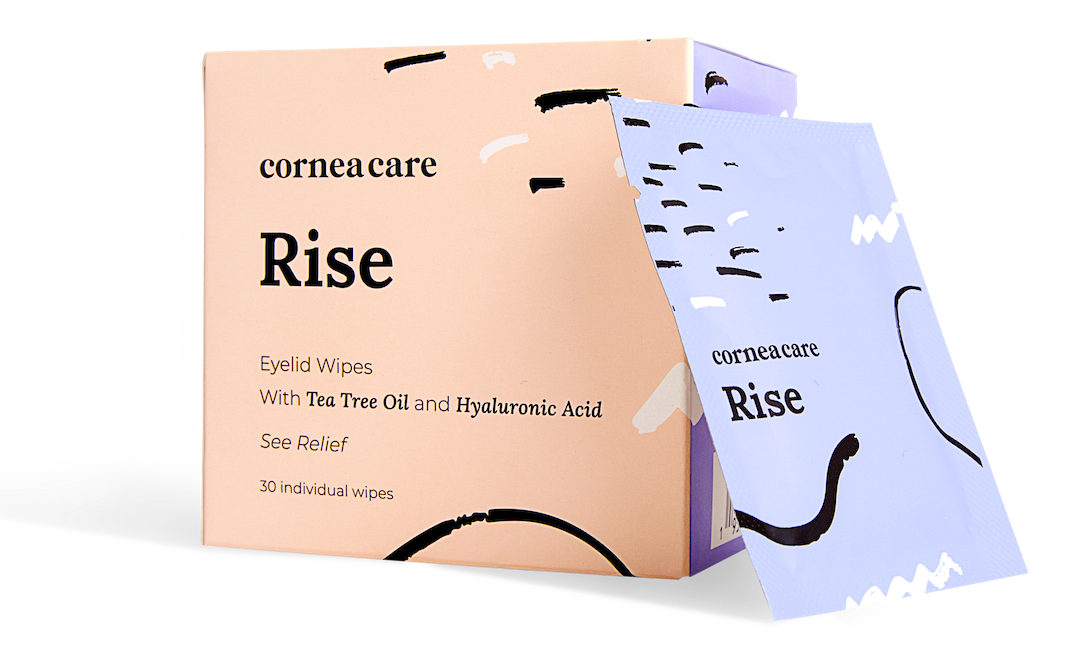 Perfect for eye dryness, itching, burning, and crusting/flaking of eyelashes. Free shipping 📦
Will I Experience Pain During Surgery?
You should not experience pain during a LASIK procedure. Like with most surgeries, the LASIK surgeon will use an anesthetic. They will place numbing eye drops in your eye.² To keep your eyelids open, the doctor will use a tool called a lid speculum.² You may experience a feeling of pressure due to the suction ring the eye doctor uses to keep your eye from moving.¹
Your specific situation will determine if the ophthalmologist uses a laser or a small blade called a microkeratome to make a paper-thin flap on the top tissue layer of the cornea.¹ Once the incision is made, your doctor will lift the flap to access the inner part of your cornea.¹ Though this sounds a bit terrifying, you should not feel any of it.
The doctor will reshape your cornea using a laser specifically programmed with your eye measurements.¹ Some people report a burning smell.² This is normal because of the heat from the laser but should not cause you pain. You may also hear a clicking sound from the laser.² Again, this is completely normal and expected.
After your doctor reshapes the cornea, they will fold the tissue flap back into position.² What's so cool about our eyes is their ability to self-heal! The flap attaches on its own after about two to three minutes to start the healing process.¹
To finish, your ophthalmologist will place a shield over your eye to protect it in the days that follow and to prevent you from rubbing or touching your eye.¹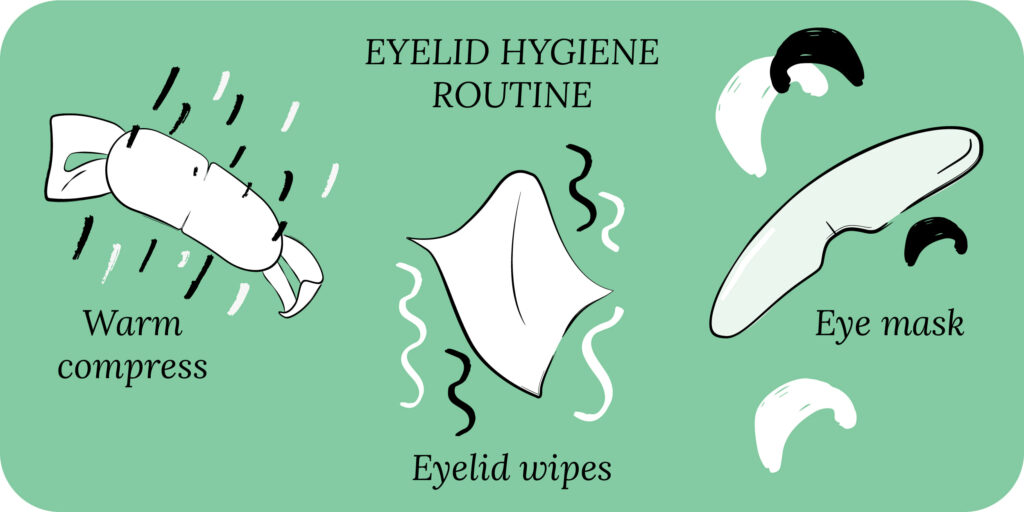 What Should I Expect During Recovery?
You may experience side effects such as burning, dryness, itching or a feeling that something is in your eye after LASIK.¹ Your doctor will send you home with special eye drops to reduce irritation, and inflammation and to promote healing.² They will advise you on how often and how much to use.
It is normal for your eyes to be hazy and blurry post-LASIK.² Remember, this is only temporary, and your vision will improve each day. You may also have sensitivity to light and see halos around lights.² These symptoms will also likely subside during recovery.
Do not under any circumstances touch or rub your eye. Call your doctor's office to rule out any issues if the urge is severe.
Your follow-up visit usually occurs within 24-48 hours after surgery. At this time, your doctor will remove the protective shield and examine your eye, as well as test your vision.²
Most eye doctors will recommend avoiding any hazardous activities in the weeks following your surgery. These include sports and occupational hazards. They may also advise waiting two weeks or more before applying makeup or creams to the eye area to prevent infection.²
Post-LASIK Dry Eye Symptoms
Most patients will experience some degree of dry eye symptoms after surgery. These can include a gritty sensation, burning, excessive tearing, redness and dryness.⁴
While most symptoms go away after a few months, some people will experience dry eye symptoms for the rest of their life.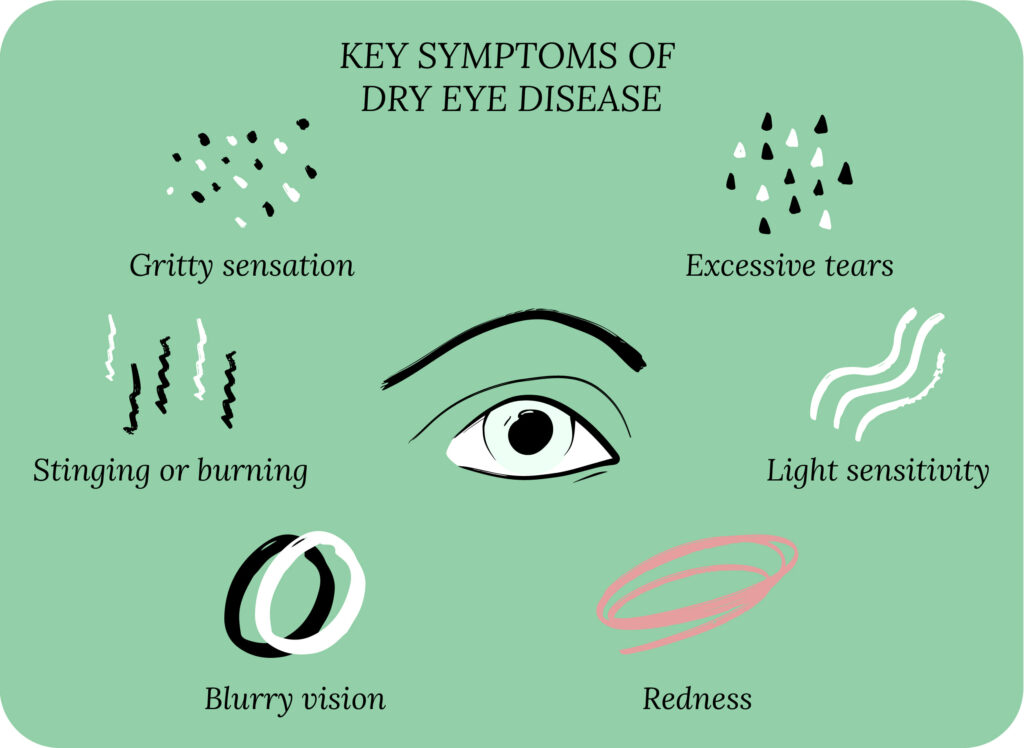 Those with pre-existing dry eye disease symptoms are more likely to experience symptoms post-operatively, but new dry eye symptoms can occur in those who didn't previously have dry eyes.
There are many ways to treat dry eyes. Still, the first step is assessing any lifestyle factors contributing to symptoms and implementing an eyelid hygiene routine before pursuing medical interventions like tear duct plugs or light therapy. We cover dry eye disease in depth in our free Dry Eye 101 Course. It's a good starting point for anyone concerned about dry eye disease, regardless of LASIK surgery.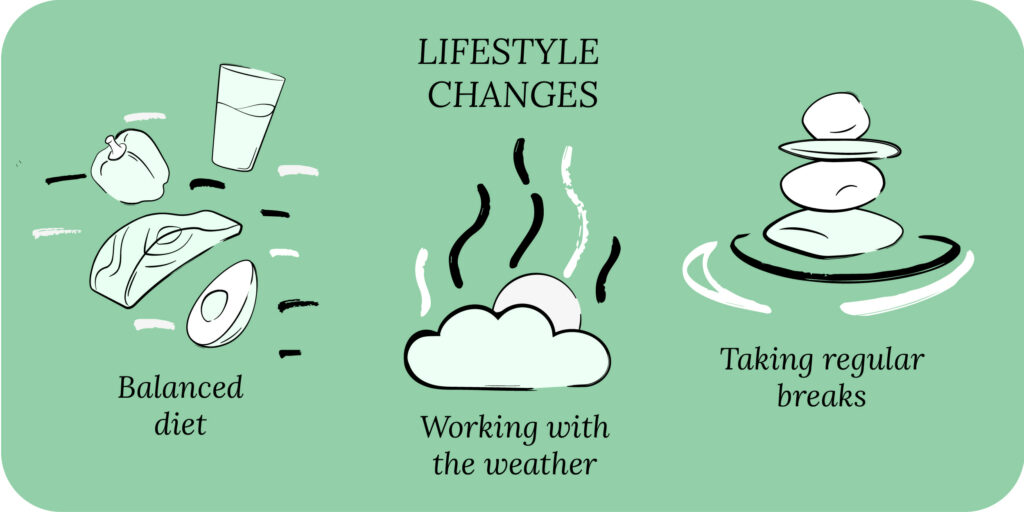 When Will I Have Clear Vision?
Though you may notice positive changes to your eyesight right away, it could take three to six months for your vision to stabilize.² During this period, it will fluctuate often.
While your eyes stabilize, you may experience halos and have difficulty seeing while driving at night. In some rare cases, vision does not improve, and your doctor may recommend re-operation.²
Keep in mind that LASIK surgery has a 96-98% success rate, so failures are unlikely, but possible.⁴
Maintaining Your Newly Improved Vision
Once your eyes are healed, and your vision has improved, it's time to focus on maintaining your eye health! After all, you've just invested a decent amount of money into correcting your vision. Make sure you take care of that investment by showing your eyes some love.
How to Have Healthy Eyes for Life
There are so many ways to keep your eyes safe and healthy. Below are a few ways to start today, whether you are planning to have LASIK surgery or not. For more tips on keeping your eyes healthy throughout your life, we've put together a more comprehensive list here.
Consider your eyelid hygiene routine as a part of your everyday self-care. Because your eyelids protect your vulnerable eyes, keeping them healthy is important. An eyelid hygiene routine includes: using warm compresses at night to stimulate tear production, and eyelid wipes to keep your eyes clean and prevent buildup from impacting your vision, and cold compresses throughout the day as needed to reduce inflammation.
Choose the proper artificial tears. Most people only reach for eye drops when they have eye allergies or dry eyes, but artificial tears can benefit your ongoing eye maintenance. There are many different artificial tears on the market, so it is best to consult with your doctor to choose the best ones for your eyes.
Eat a balanced diet. Studies show that a diet rich in antioxidants, essential fatty acids and vitamins A, D and E can greatly improve eye health and even prevent some age-related eye conditions. You can find these vitamins and minerals in foods such as leafy greens, wild-caught fish and whole grains. CorneaCare recently launched a line of doctor-developed eye vitamins that contain all of these important vitamins and minerals. Conversely, eating too many processed foods with inflammatory ingredients can negatively impact your eye health.
Get regular eye exams. It's important after LASIK surgery, and in general, to see your eye doctor regularly. Staying on top of eye conditions and changes in vision is key to preventing long-term damage and avoiding serious issues.

Perfect for eye dryness, burning, itching, grittiness, crusting/flaking of eyelashes and inflamed/swollen eyelids. Free shipping 📦.
Putting It All Together
LASIK surgery is an excellent option for many people that offers a chance to see clearly without glasses or contact lenses. However, it doesn't come without risks. You should thoroughly vet the eye care provider you choose to perform the surgery. Read reviews, ensure their credentials are up to date, and make sure you are comfortable with them during your interactions.
Experiencing pain during LASIK is unlikely, but you may have some discomfort and lingering symptoms in the months that follow your procedure.
Discuss any concerns with your eye doctor and follow your pre- and post-op instructions to keep your eyes safe and healthy.
Want to take care of your eyes but not sure where to start?
What's Next
Your eye health is important to your overall health! Learn more ways to keep your eyes healthy in our eye health and wellness section.